Tour To Ireland Beats Trip To Nationals
Tour To Ireland Beats Trip To Nationals
New Brunswick flag shown proudly.
After taking his provincial girls select side to Canadian provincial national championships last year, New Brunswick Girls Head Coach Troy Dixon thought maybe he could go one better.
The New Brunswick U18 Girls program has been around for several years, but has had to battle with larger provinces on a regular basis. Last year, Dixon formed a U16 team, and that group attended nationals where they ran into British Columbia, Alberta, and Ontario.
Rugby, training with Tony Smeeth, watching and meeting the Canadian team, and some side trips.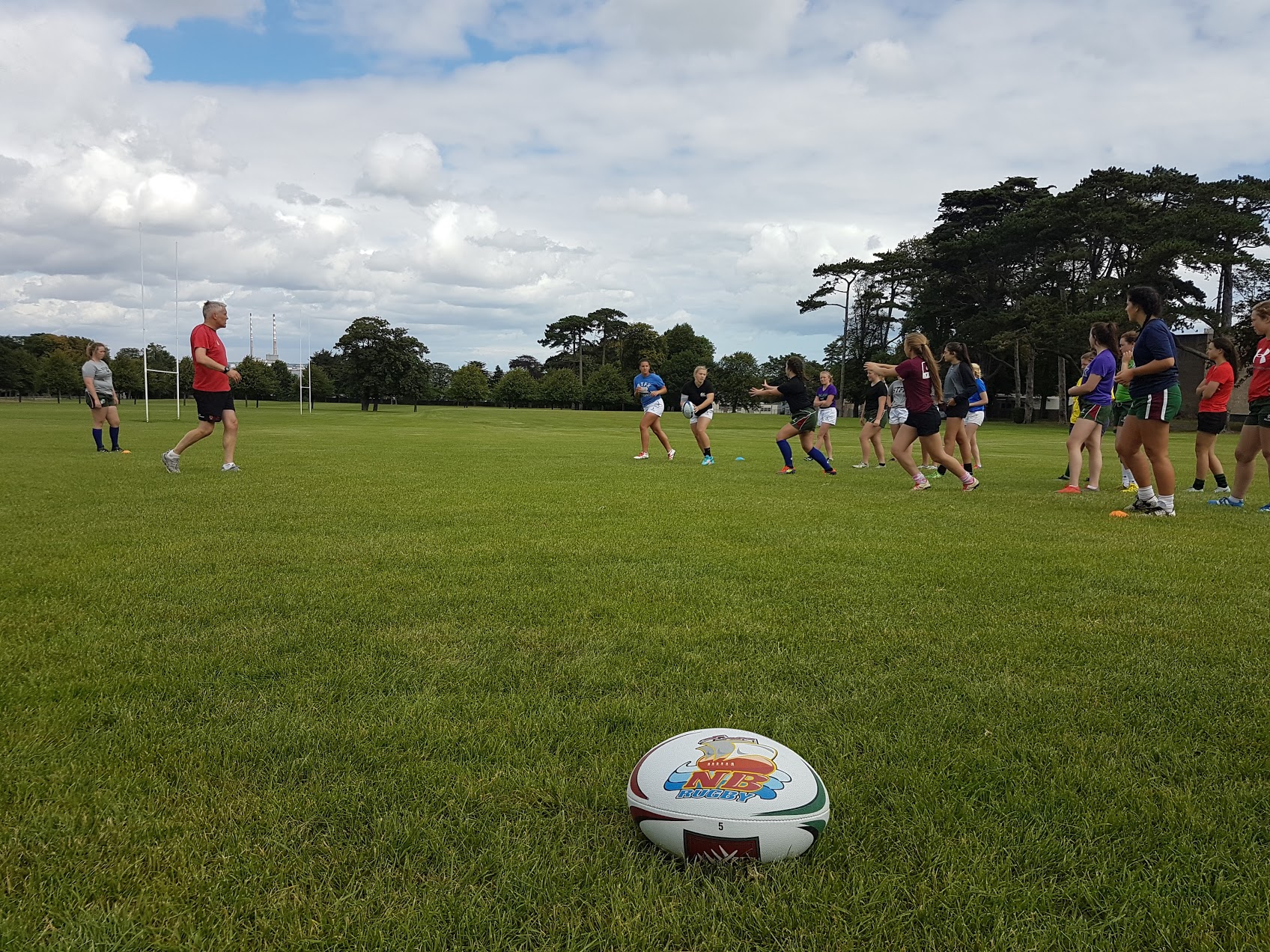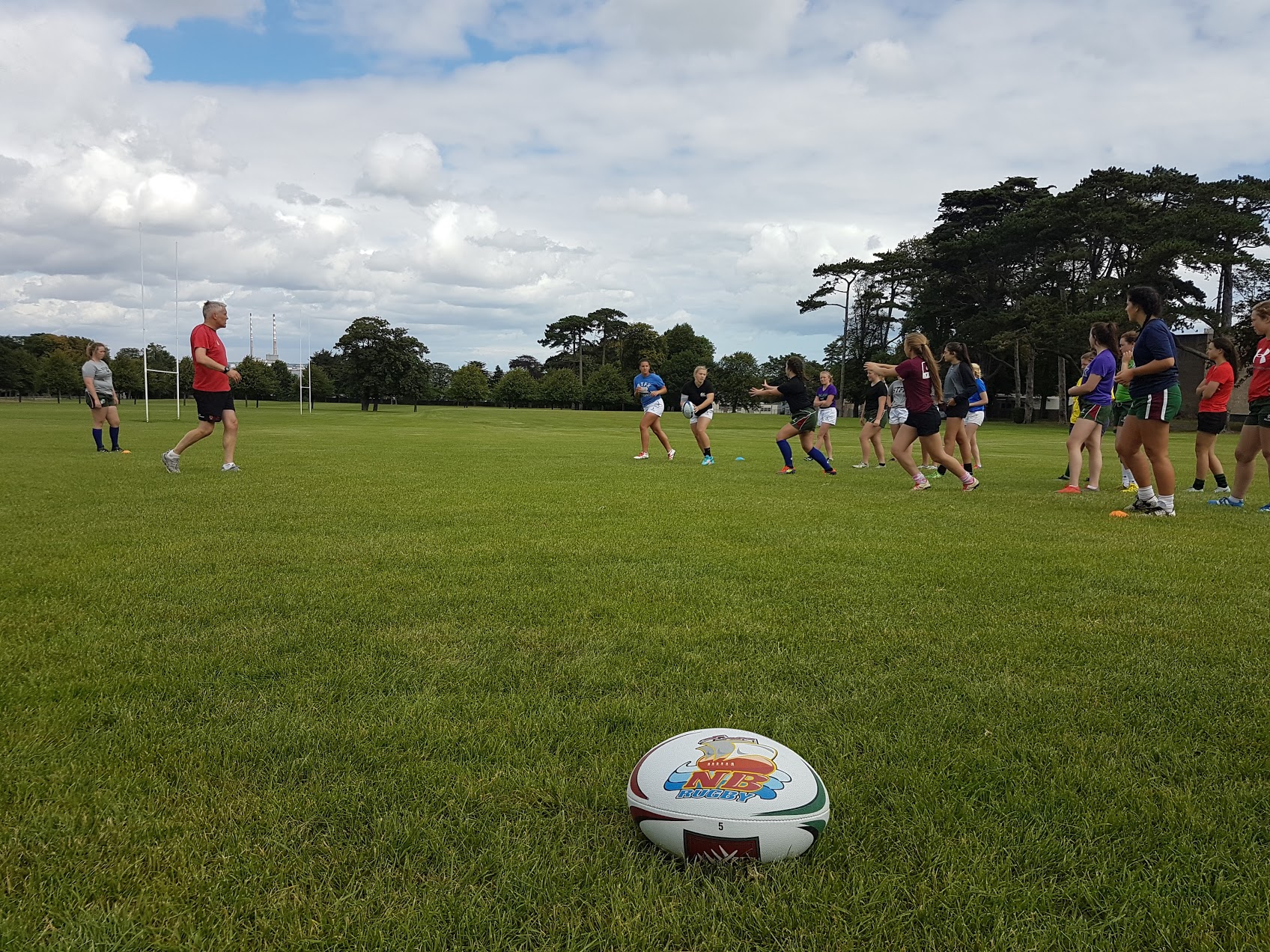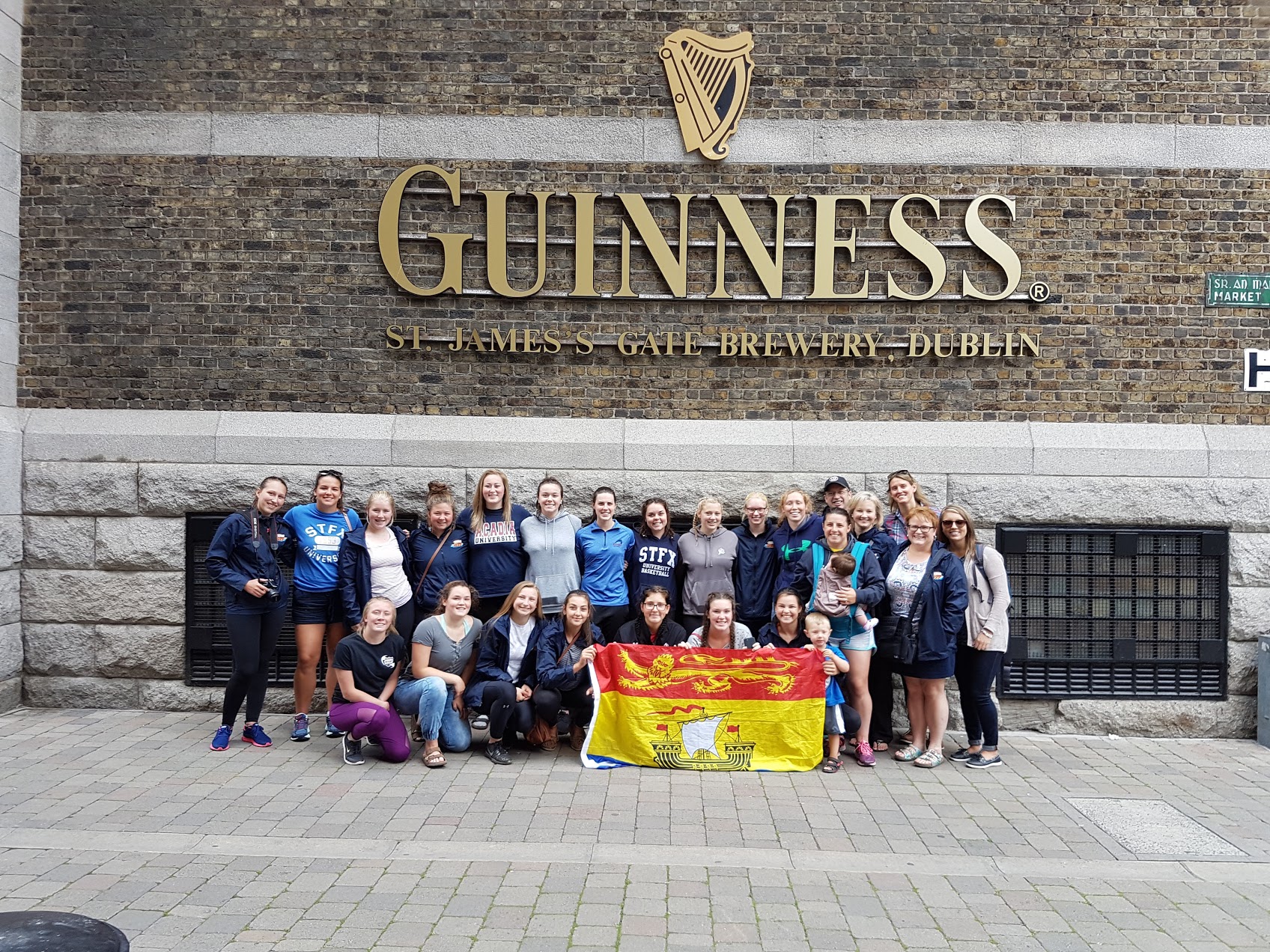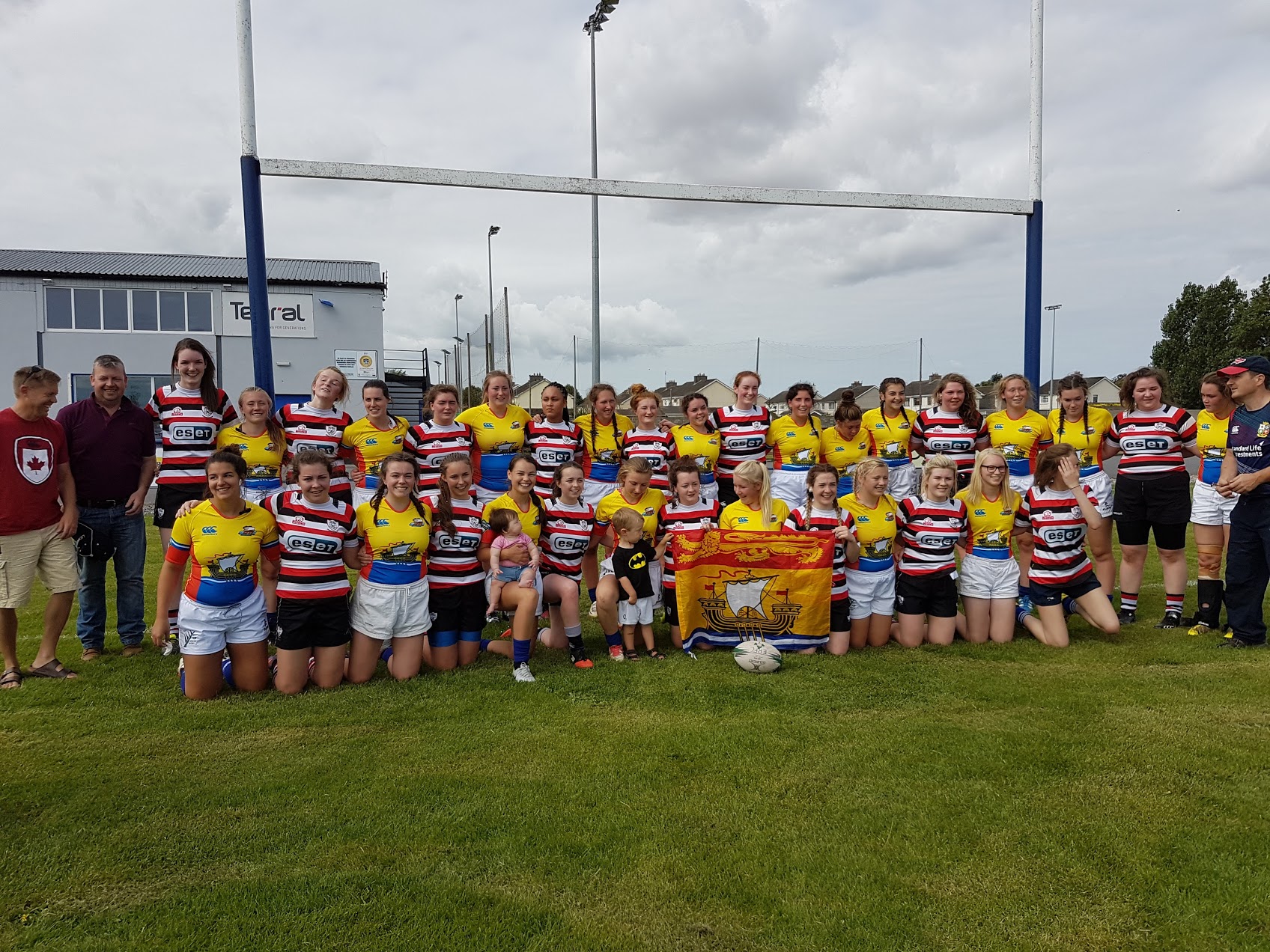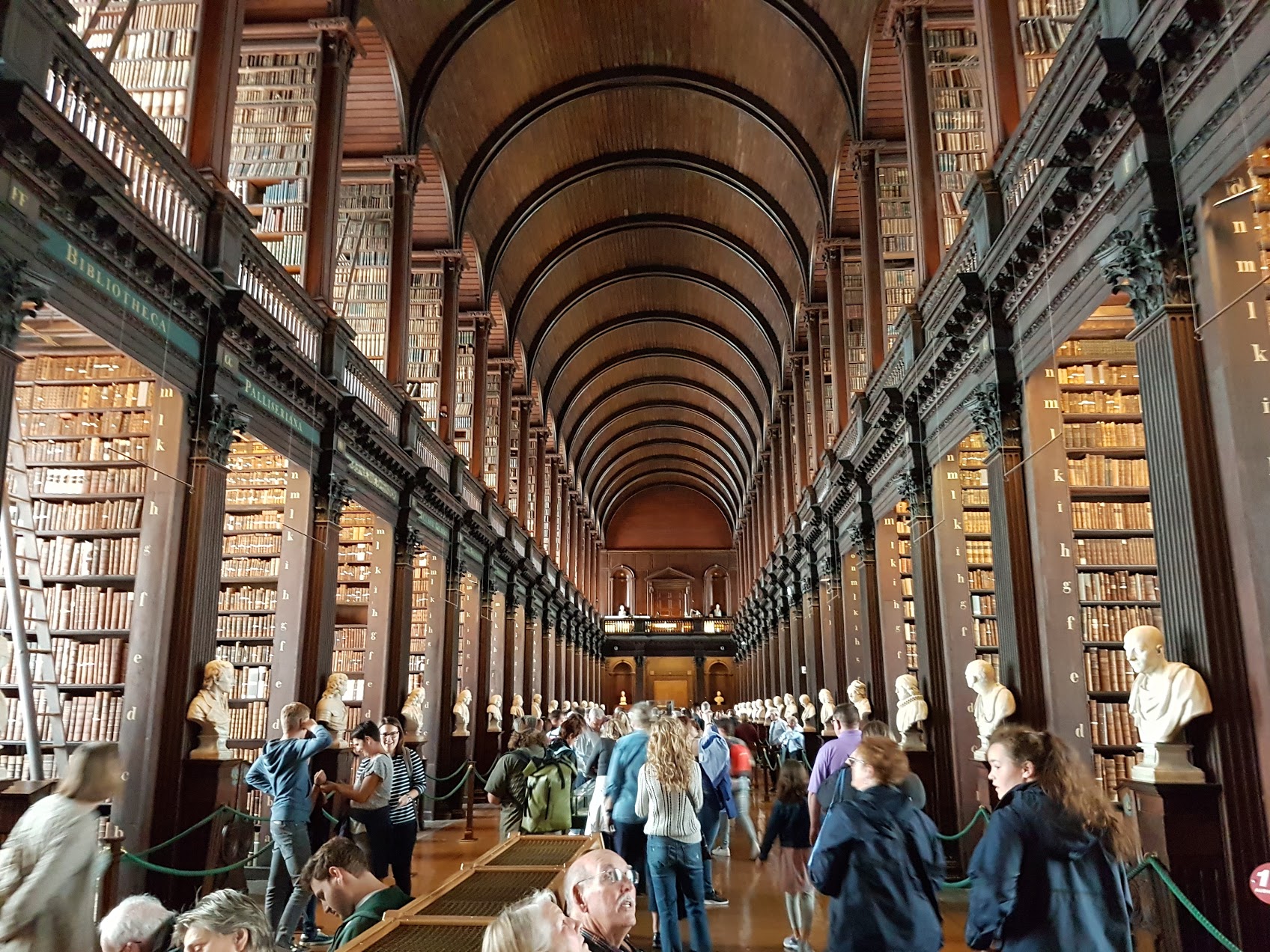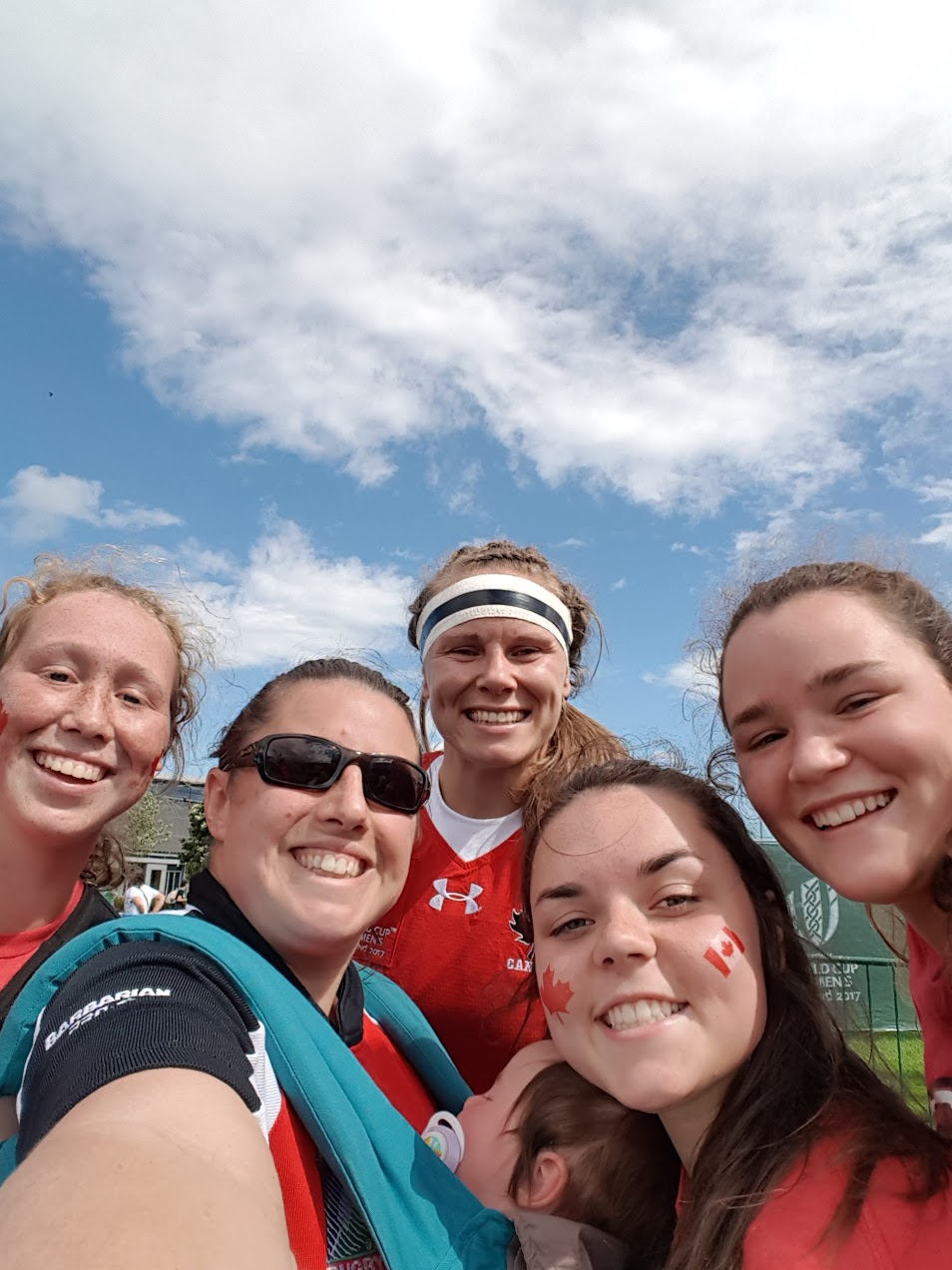 "We got thumped pretty good," said Dixon. "And we though if we were going to spend $2,00 or $3,000, we were going to give them an experience instead of just going to get beat up on by BC."
So Dixon called Irish Rugby Tours, and set up a tour of Ireland during the Women's Rugby World Cup. It would be about playing rugby, but it would also be about seeing where rugby could take you, and seeing something of the world. For not that much more than a trip to Toronto, they got all that, and more.
The game results weren't all what Dixon wanted - he took a somewhat mixed group of players and the provincial girls teams in Ireland were pretty strong, but they learned a lot, and had a full rugby experience.
"The idea was to take the kids and play a couple of games, but also see the Rugby World Cup," said Dixon. "We wanted them to see that there are places to go beyond playing in high school or university. We wanted them to see a pathway."
New Brunswick has hosted the odd high performance camp, but the Maritimes - the Canadian provinces in the far east - often get passed over when players are scouted. 
Francois Ratier, who coached the Canada women's national team, did go to Nova Scotia and did look at athletes, and Dixon said that meant a lot to his community. 
"When he heard about the idea of us going to the World Cup he was all-in and talked about our girls seeing the players, so it built from there. It turned into a pretty good tour," said Dixon. 
With Ratier and New Brunswick's own Olivia De Marchant, prop for Canada, leading the way, the New Brunswick girls got to spend time with the players and take photos.
"It's not too often you get to sit around and talk to National Team players, and that was really cool," said Dixon.
What this trip did was inspire some of the New Brunswick players to aspire to greater things. Even though many were relatively new to rugby, they embraced the idea.
"The girls did their homework," said Dixon, who had his players play three games and see four World Cup games. "They knew which players were the stars and they had obviously read up on it all. A lot of times we don't get kids who watch international rugby, but they knew the players' names on Canada and also the players from the other teams. The girls were really, really excited to meet the players and watch them."
As a tour, that all worked, but the logistics has to be tough. That is, of course, where Irish Rugby Tours shined. Little problems arise in the schedule? No problem, George Hook and his team fixed it. Worried about doing one more thing and making it to the airport? IRT knows how long everything takes and makes sure you will make it in time.
"George gave us everything we wanted," said Dixon. "Every bit of it was awesome, and the guys he has on the ground were great. We got off the plane [in Ireland] and our work was done. It was super-easy to deal with."
Once the team arrived back in Canada, they wanted to do it again.
"We're planning another tour - the girls want to go away again," said Dixon. 
And linking that trip to high performance rugby, even for newbies, is important.
"They don't get to see high-performance rugby enough, so I would absolutely recommend it," said Dixon. "Our first afternoon there we had training sessions with [Trinity Coach] Tony Smeet, and it was so valuable. And seeing international or professional games is really valuable."