Take Clemson Seriously
The list of teams that Clemson has knocked off keeps getting longer.
After downing Virginia, Virginia Tech, Maryland, and South Carolina, and Wheeling Jesuit, the Tigers can now lay claim to a defeat of highly-regarded Arkansas State in the Varsity Cup.
Joe Sullivan photos.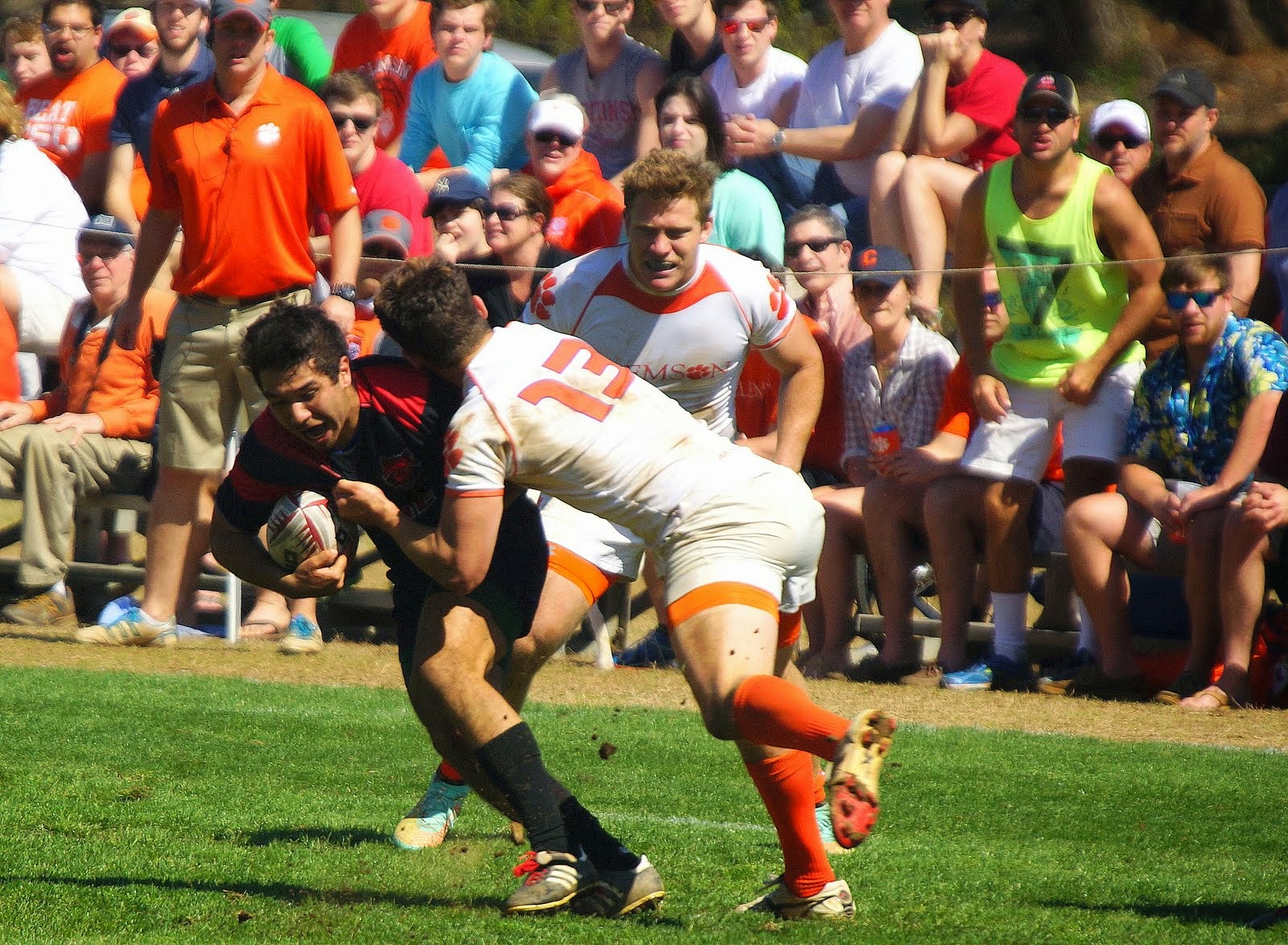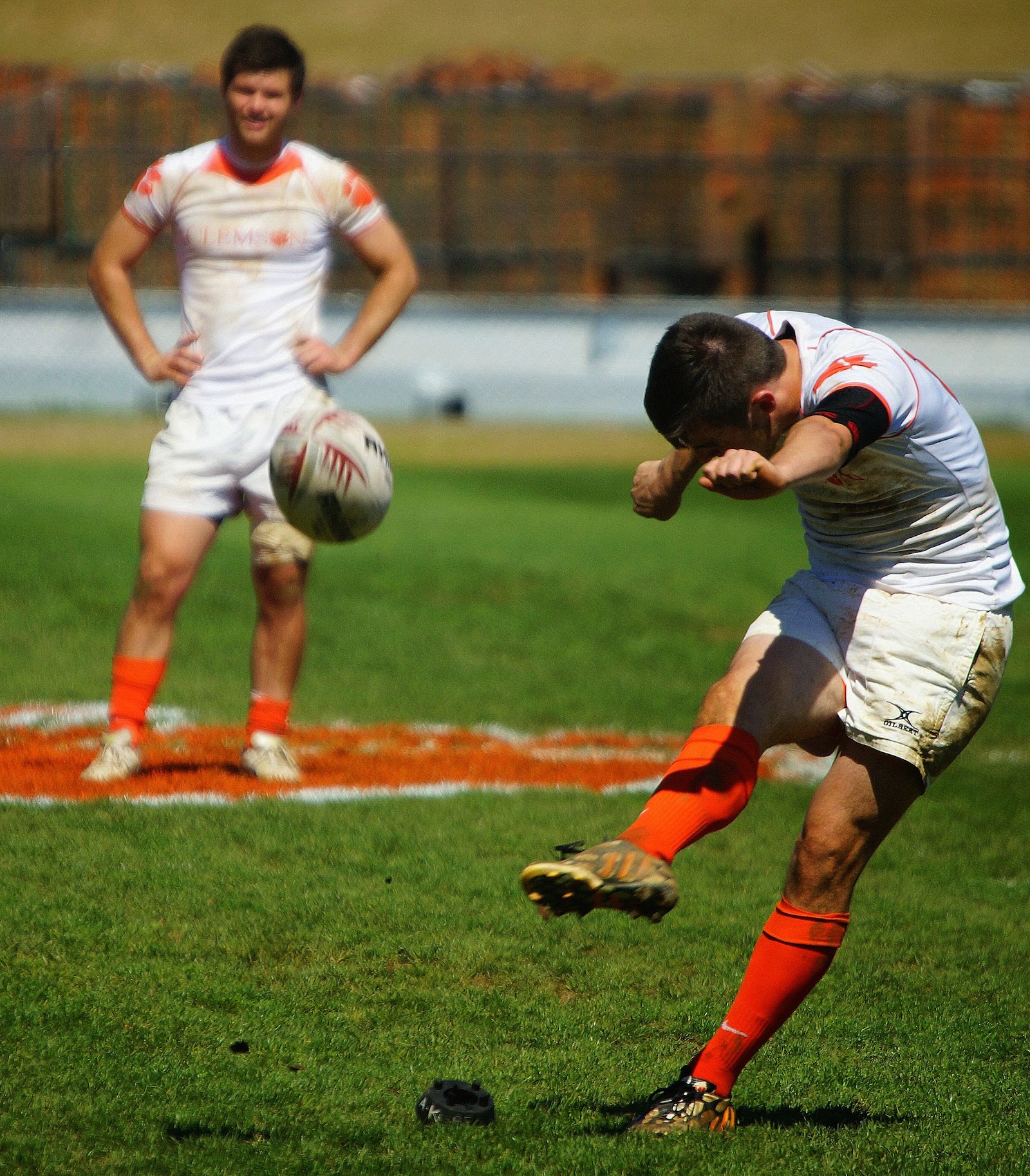 And sure, they lost to Navy and Life, but still the Tigers have shown they can bare their fangs quite nicely.
"We were happy going into that game as underdogs," said Clemson Head Coach Justin Hickey. "We felt that we'd been playing some really good rugby and we were confident. When we got the Varsity Cup draw, I thought, well we're in for a challenge, and we were but we got through it."
Thanks in part to the kicking of Aaron Keers, and the leadership of Jimmy Rippert up front, Clemson got a big game from center Dylan Goulding, who helped control things in the midfield, especially on defense.
But it was just as much poise and intelligence that saw Clemson through. The Tigers fell behind early, took a 20-10 lead thanks to tries from Max Simons, Kevin McKeown, and Chris Abraham, and then found themselves 22-20 down after two tries from ASU. 
"The guys weren't panicking," said Hickey. "We don't usually talk after we give up tries, but we talked under the posts after that second try, and we saw that one try was due to an error, and the other was because we weren't hustling to the breakdown. We just needed to get back to hustling."
They did that, and they had Keers, who whacked over two key penalties. The first one put Clemson back on top. The second one was a bit of a risk.
"It was pretty far out and I was thinking we might kick to the corner, but [captain] Jimmy Rippert has a sense of these things," said Hickey. "He knows if Aaron is on and he must have felt it was the right call, which it was. He kicked it and that meant they needed to score a try."
Arkansas State didn't score that try, and Clemson is now on to play Navy, a team that beat them in February.
"I couldn't be prouder of them," said Hickey. "Even when we fell behind we knew we could do it."
And that may be a lesson everyone can take from this game. The Clemson players and coaches knew that, despite their underdog status, they could do it. Maybe it's time everyone took Clemson so seriously.