Strong 1st Two Days For North American HS Teams In Dubai
Strong 1st Two Days For North American HS Teams In Dubai
It's been a successful weekend so far in Dubai for the North American teams in the Boys International U19 bracket.
The North American Barbarians defeated the Peregrines 26-17 and then lost a close one 19-15 to the Westville Gryphons on Thursday. Still, that set them up well for a shot at the quarterfinals, with the final pool game on Friday.
Meanwhile, the North American Lions defeated KZN Barbarians 29-7 and tied Centurion Warriors 19-19 to go 1-0-1.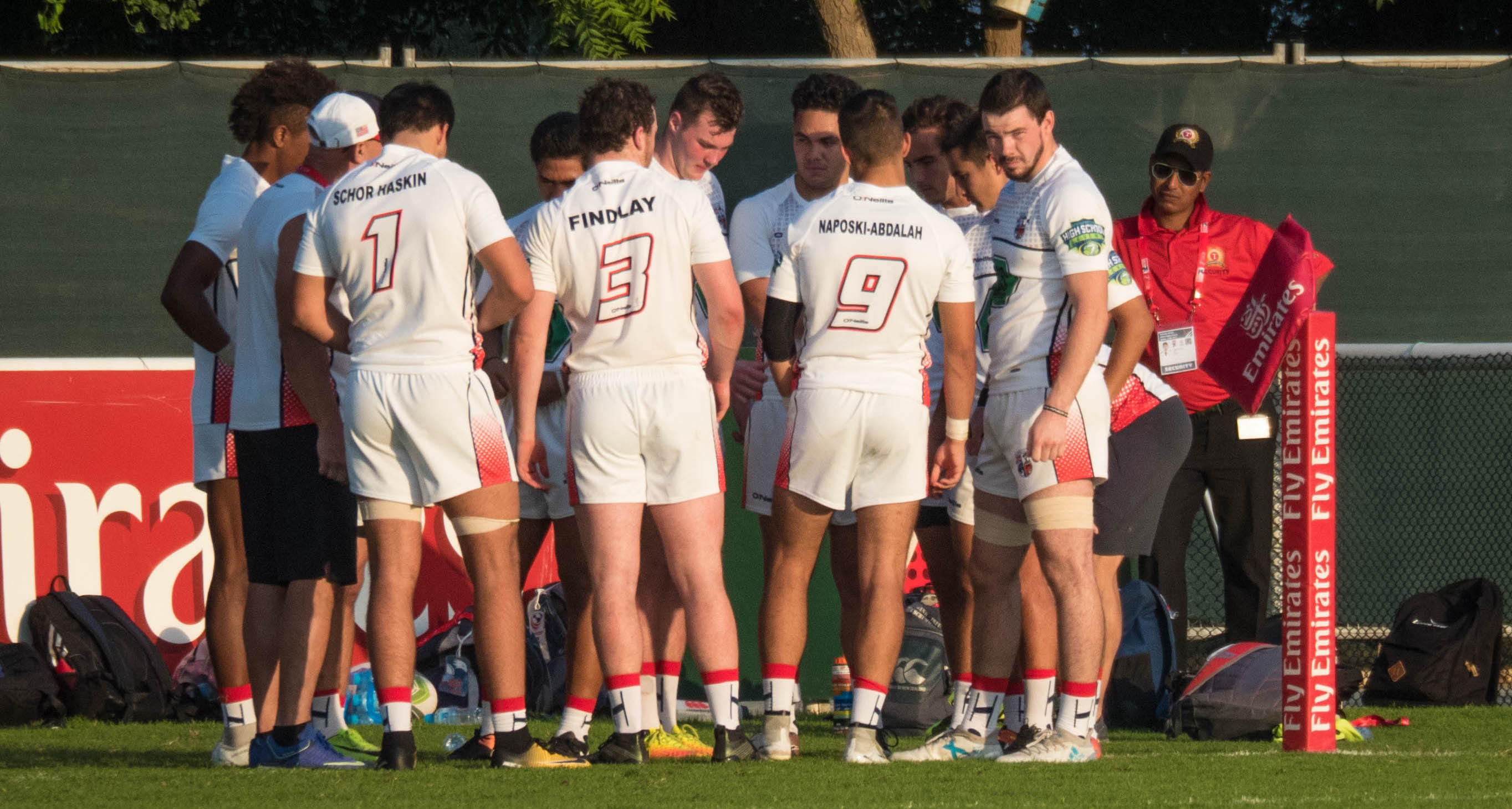 That set up Friday's games. The Barbarians beat the Mauritian Barbarians 38-5 in the team's final pool game, putting them at 2-1 and into the quarters. There they fell once more to the Westville Gryphons, this time 24-12.
The Lions slammed Olymp 29-5 to finish pool play 2-0-1, and then got by Central SA Invitational 24-7 to make the semis.
So on Saturday, the North American Barbarians - a team made up of North American players with more Canadians than Americans - will take on Central SA Invitational in the 5th-place semifinal. The North American Lions - a team made up of North American players with more Americans than Canadians - will face the North West Barbarians in a Cup Semifinal. Cape Barbarians and Westville are in the other semi.
So far, then, the North American teams are 5-2-1 and with a good shot at both finishing in the top five.