St. Edward Wins Big In Opener
St. Edward Wins Big In Opener
St. Edward and Gregory the Great met up on the campus of Saint Bonaventure University for a preseason game.
It turned out to be a big day for St. Edward, as the Ohio school beat the Pennsylvania school 74-12.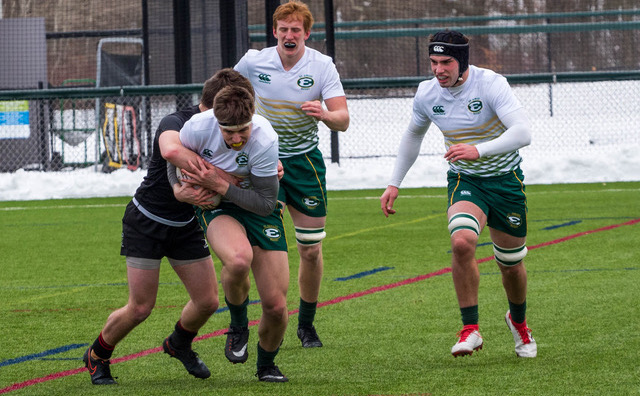 "For our first effort, it was a good showing for St Ed's," said St. Edward Head Coach Tom Cleary. "We do not have a lot of returning starters so this was a restructuring.  It was a good effort all the way around but there is definitely room for improvement.  This was a positive start to the season."
Senior Brendan Greenwell scored three tries while seniors Graham Peterjohn, Joe Toth, and Josh Leidich all scored two apiece.  
(Photos Allison Bradfield)