SDSU Rugby Team Goes Diplomatic on Trip to Georgia
SDSU Rugby Team Goes Diplomatic on Trip to Georgia
San Diego State won their game 55-15, but the trip was more about the global camaraderie of rugby than it was about on game.
San Diego State University's men's rugby team just completed a short but fulfilling tour of the Republic of Georgia.
Top to bottom - before, during, and after Sunday's game. And players meeting the Minister of Sport.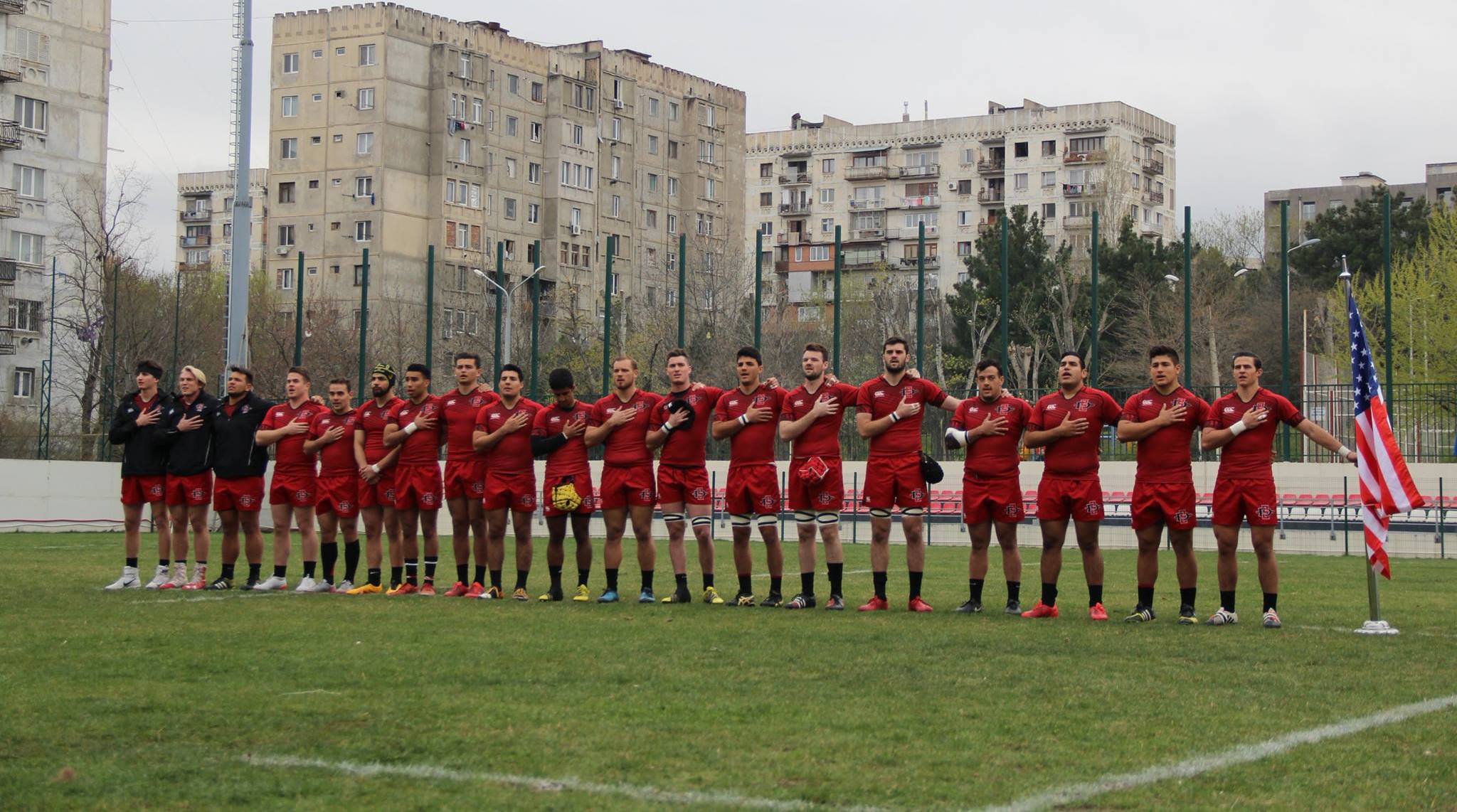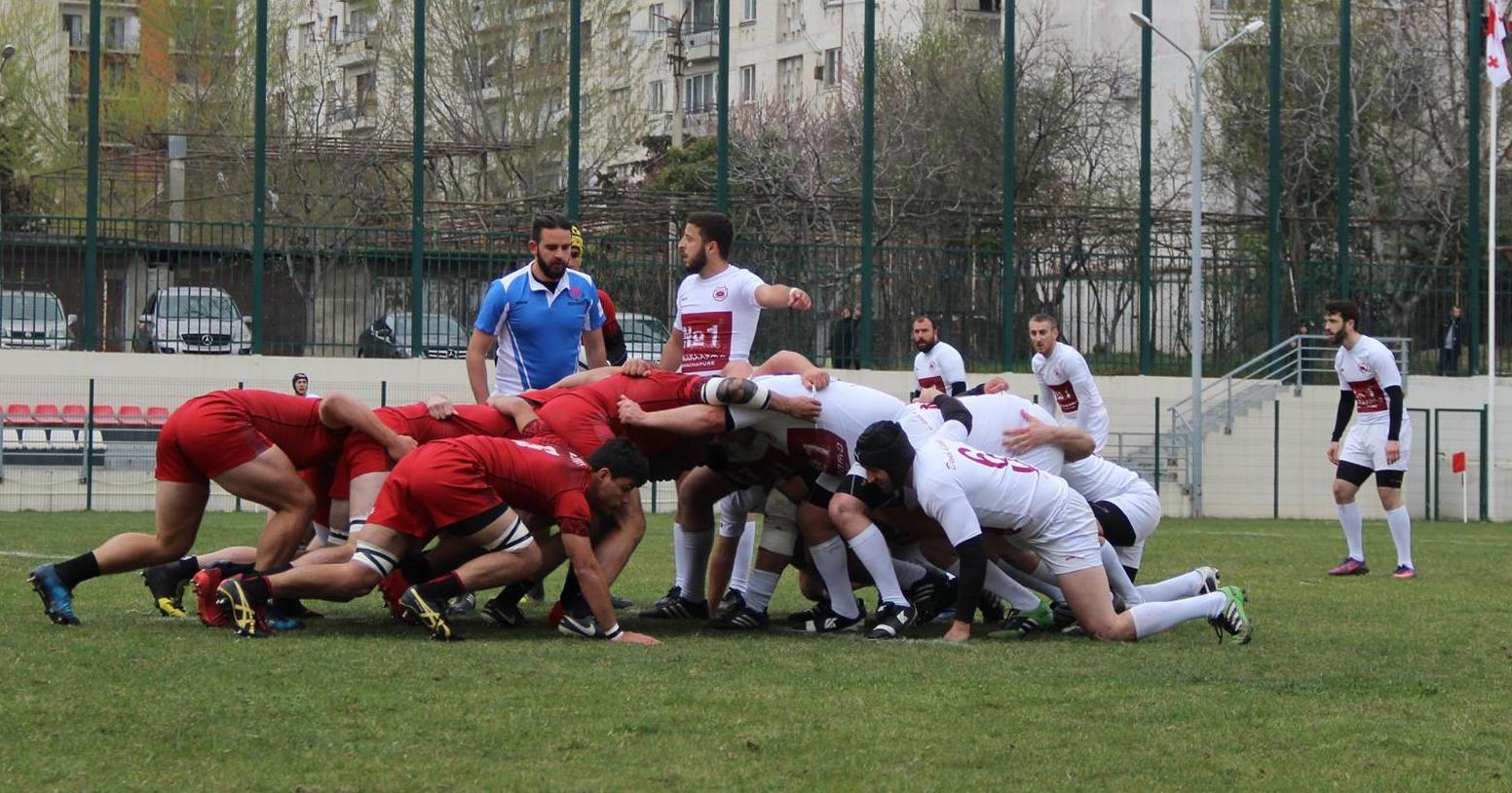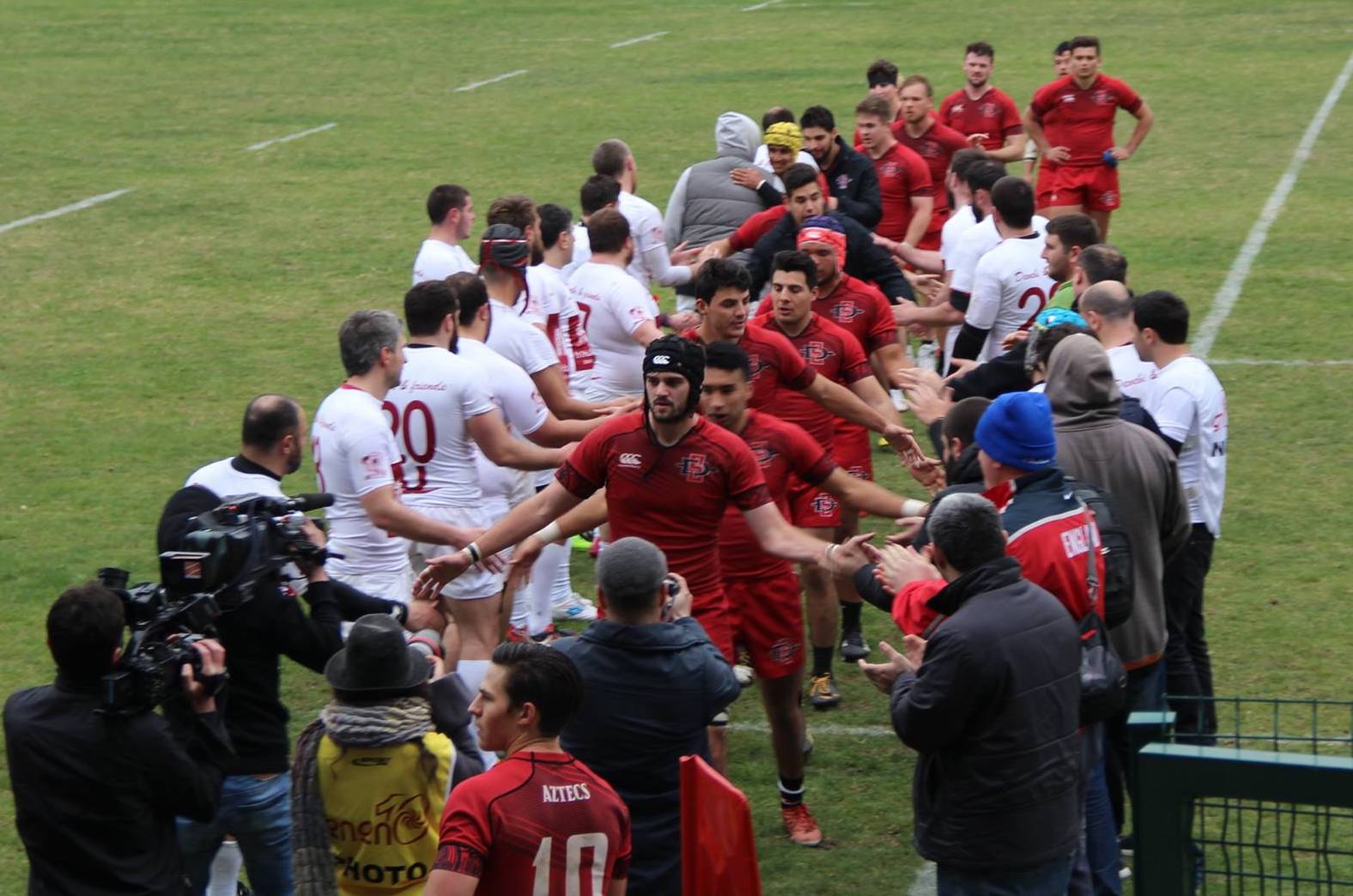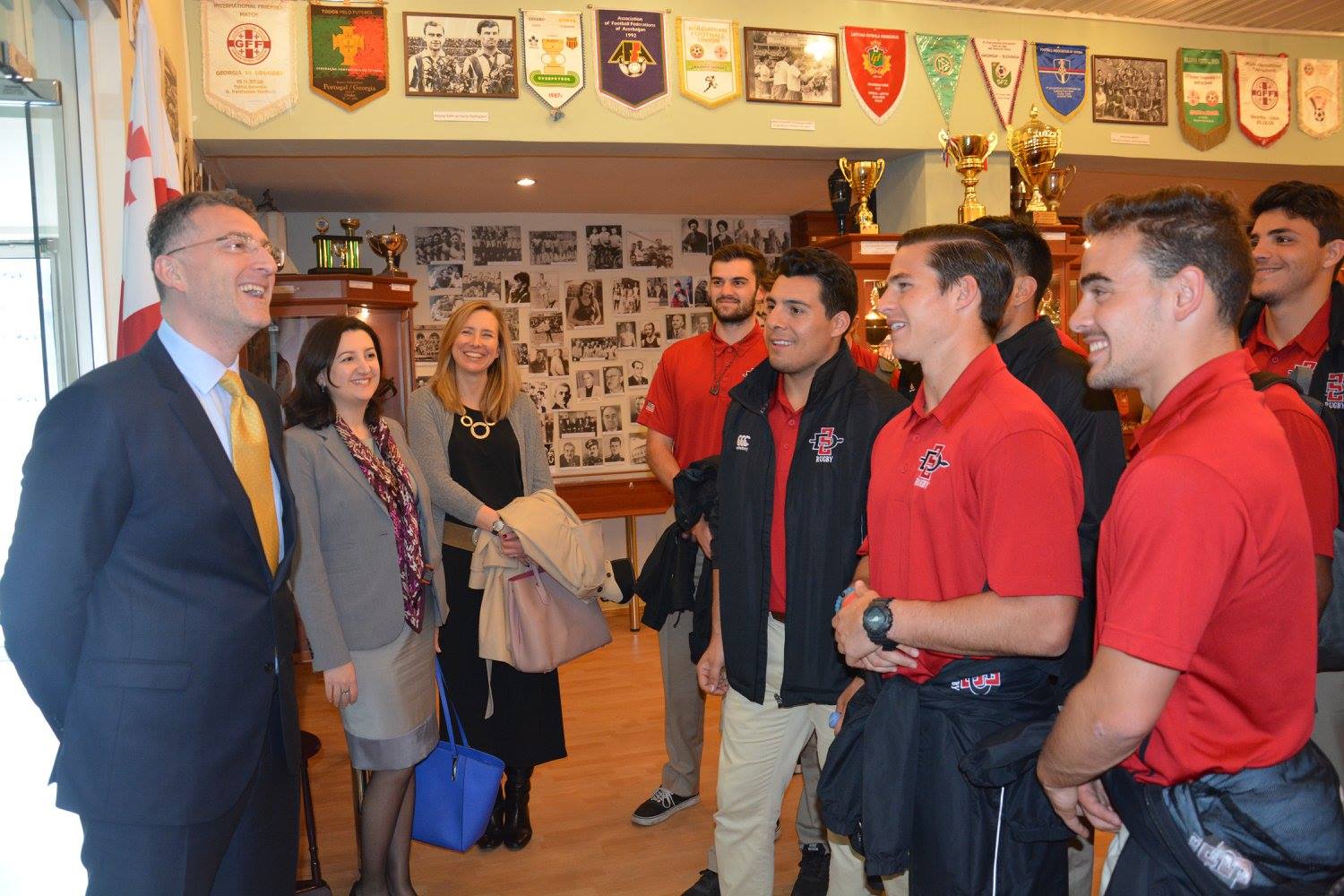 The Aztecs are looking ahead to the DIA playoffs, and this trip was a good way to shake things up a little, and broaden the players' horizons. The trip was also supported by the US Embassy in Tbilisi to celebrate 25 years of diplomatic relations with this proud rugby nation, and also an outreach effort by SDSU Georgia, which is a satellite university in Tbilisi (https://georgia.sdsu.edu). 
The team toured a camp for refugees displaced by the conflict with Russia, and ran a clinic for kids. They also had dinner with the US Ambassador to Georgia (you may remember some years ago the US Embassy in that country produced a silly but very supportive video for the USA v Georgia game there; there are several American military personnel stationed in Georgia and they have been vocal rugby supporters when they get the chance).
The players trained at the Georgian National Academy and also trained with pro club Jikebi at the Stadium of Tengiz Burjanadze. They met some wounded military personnel who had served in the Georgian Army, and captain Austin Switzer appeared on Georgian TV. They toured the Georgian Ministry of Sport and met with the Georgian Minister of Sport and Youth Affairs, Tariel Khechikashvili. In addition, they witnessed Khechikashvili and SDSU Georgia Dean Ken Walsh sign a commitment to provide sporting and internship opportunities for students from Georgia and from San Diego State University.
See some short videos on this trip here: https://www.facebook.com/statehits
And then they played some rugby, facing the Devebi Rugby Club at Lelo Stadium, the national stadium, in front of a huge crowd. San Diego State won 55-14.
See highlights of the game here.
More photos: