Rugby PA Unleashes Fall Fest
Rugby PA Unleashes Fall Fest
Berks County players had their own intra-squad series to get ready for the weekend. Andy Goff photo.
Rugby PA caps its fall with Fall Fest this coming weekend.
The event is a rebranded version of the state championships. With some teams not active and still others previously active but now unable to travel, this can't be an official-with-a-capital-O state championship. But it is an Official Rugby Pennsylvania event. Held in Doylestown, PA, the event will be split into two tournaments on two days, allowing for a reduction in the number of athletes at the venue at one time. No spectators will be allowed, although Goff Rugby Report has received approval to attend and we will be on the sidelines.
Saturday, October 31
The boys tournament will be held on Saturday, and it will be interesting to see if Berks County, which ran its own intrasquad series of 7s games involving about 40 players, will come in a bit more seasoned and ready to play.
Along with two Berks County teams, the Boys Bracket will include Philadelphia-Whitemarsh, Media, Blackthorn, and West Shore.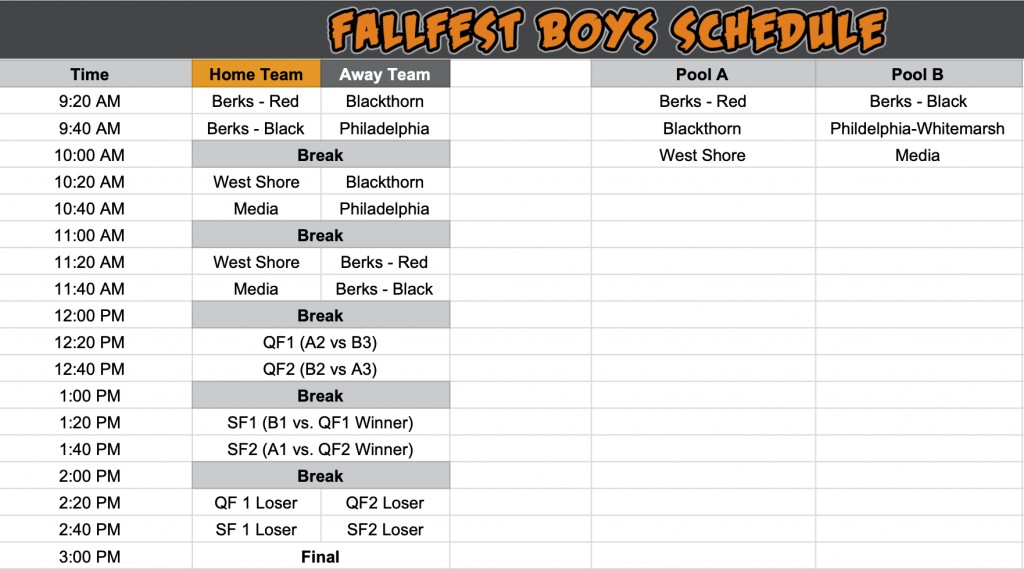 Sunday, November 1
The girls bracket is small, and hosts Doylestown will actually field two sides. Joining Doylestown Gold and Doylestown Green will be Bishop Shanahan, and Knightmare Rugby out of Hempfield, Pa.
Doylestown won the 2019 fall 7s championship and are probably favored here.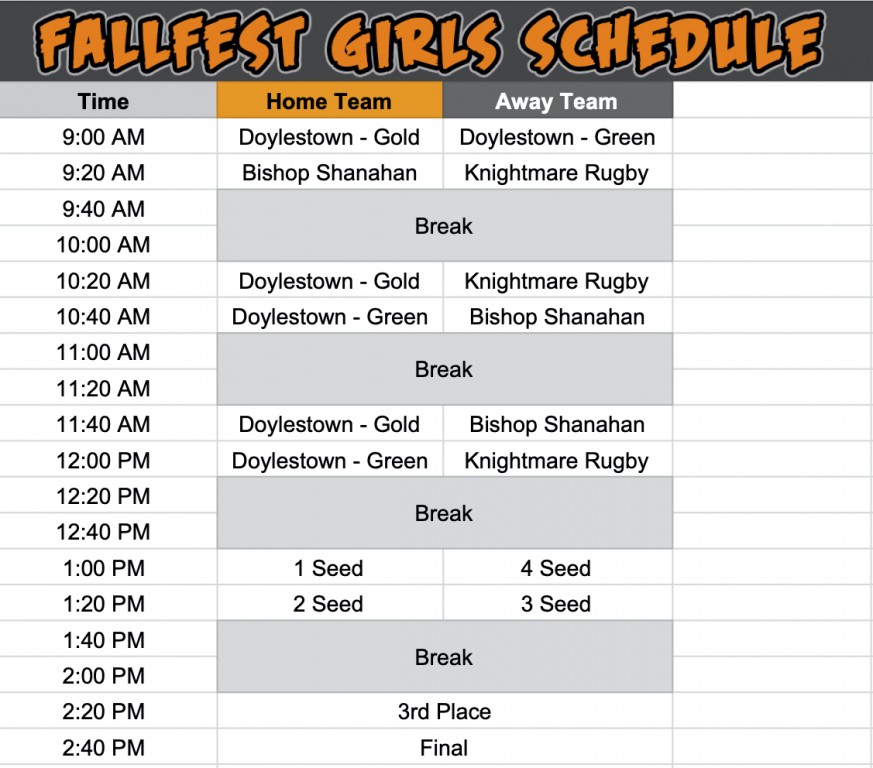 The tournament will have strict protocols in order to ensure safety for the participants in this time of the COVID-19 pandemic. There will be no spectators and the teams, separated by bracket, will also be given designated areas where they stay while not playing. All coaches and players will be wearing masks while in their technical zones on the sidelines. 
"We've been taking every precaution to ensure this is a safe event for all," said Rugby PA Executive Director Dylan Hamilton.