Roosters Crowing in Maryland
Roosters Crowing in Maryland
Prop Max Engle offloads for Bethesda. Christophe Martel photo.
With a 31-16 win over West Carroll, the newly-formed Bethesda Roosters have finished their Maryland HS league at 6-0.
The Roosters have secured the #1 seed in the playoffs, with North Bay finishing 2nd. 
Photos Christophe Martel.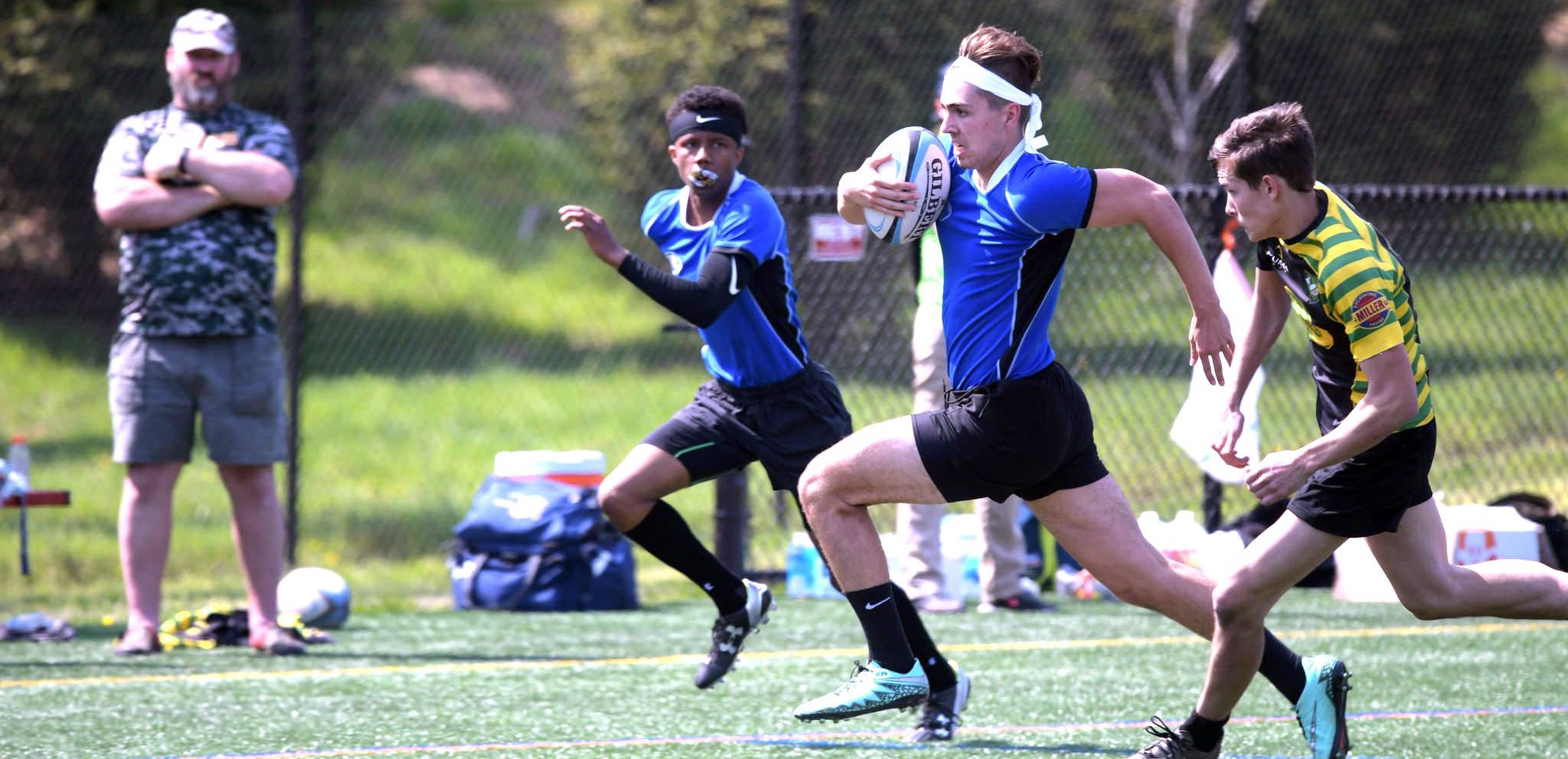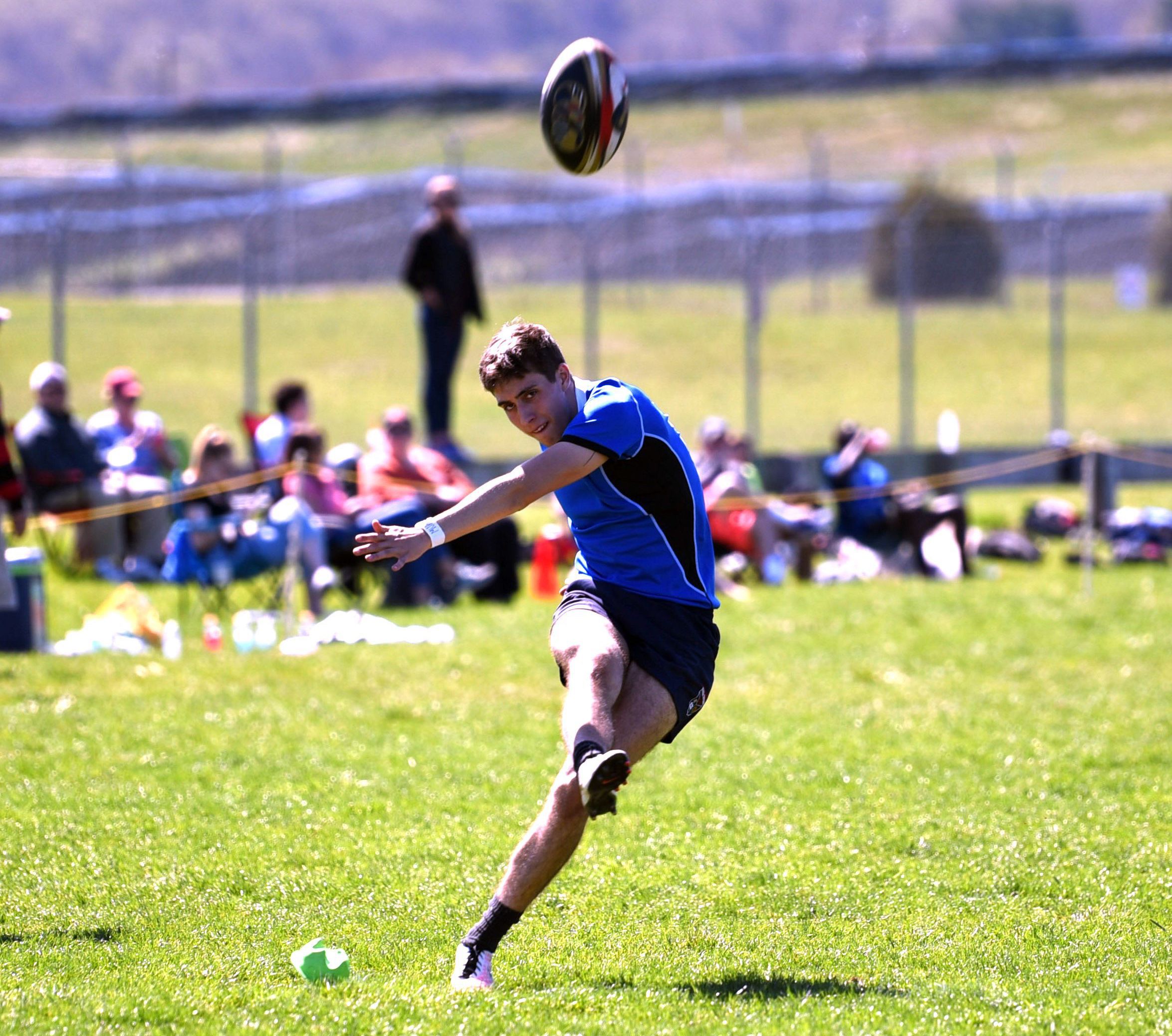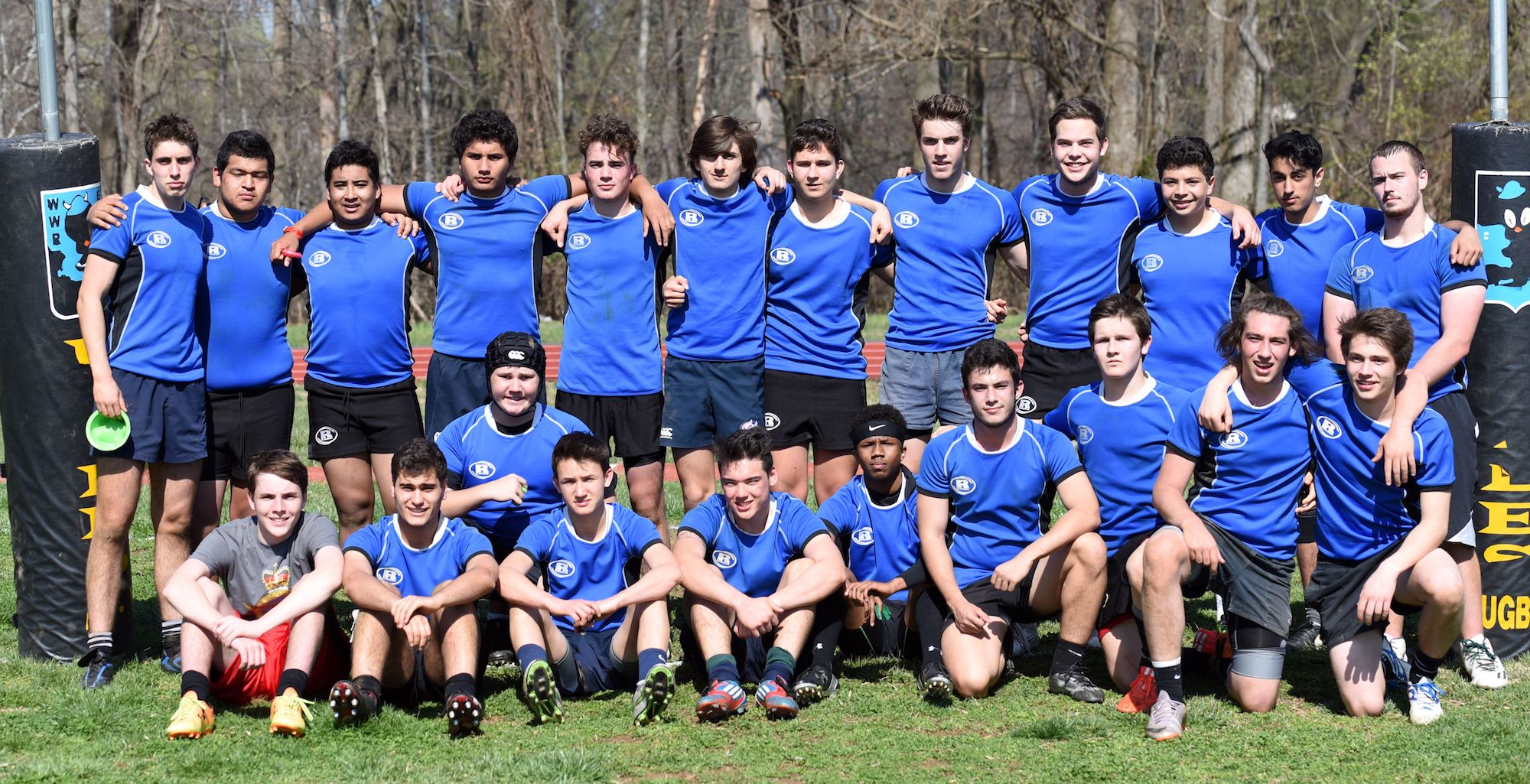 The Roosters were formed during the fall, drawing players from three high schools in Bethesda - Lycee Rochambeau French International School, Walter Johnson High School, and Walt Whitman High School.
(That's a pretty impressive group of names to name schools after … Jean-Baptiste Donatien de Vimeur, comte de Rochambeau served as a general for the French force helping the American Continental Army during the Revoluntary War; Walter Johnson was a Hall of Fame pitcher for the Washington Senators, who won 417 games, the second most in pro baseball history; Walt Whitman was one of Americas greatest poets and writers.)
Some other schools in the city contribute players.
With Head Coach Jean-Louis Moures, the team has a decided French flavor, with players from the Lycee who are from France, as well as North Africa. Moures, along with coaches David Orochena and Tyler Menzler have the Roosters playing a wide open game that uses ball movement and their athleticism.
While a lot of teams in the region use ball control, Bethesda has gone a different route. 
"We have an open attack and the kids are really responding," said Orochena. "We've got some good, experienced players, and our main goal is to develop good rugby players. We want to win, but the first goal is to development players."
Leading the way for Bethesda is flyhalf Nathaniel Turak, who helped defeat the Maryland Exiles with some clutch goalkicking. Fullback Nicholas Bernhardt-Lanier has been excellent in defense, while No. 8 Charlie Martel, a HS All American camp invitee, is a handful on attack.
Against West Carroll, Alex Mateos y Lago moved from wing to center and was a standout.