Ramblin' Jesters Young 7s Player of the Month - Ryan James
Ramblin' Jesters Young 7s Player of the Month - Ryan James
James in action for EIRA in Las Vegas last March.
With the demands on a high school rugby player's time, rugby 7s has to work hard to find a place, and certainly that hard work is worth it when you find a special talent.
Cathedral Catholic wing/center Ryan James is certainly one who was identified early as one who could make an impact in 7s as well as 15s, and he will help lead the Eagle Impact Rugby Academy team at the Las Vegas Invitational in March in the opening tournament of the new NAHS 7s Series.
The Ramblin' Jesters is an elite invitational sevens team in the grand tradition of the Barbarians and other compilation teams, operating out of London in the UK.  
This year they won the Rosslyn Park Floodlit 7s (beating London Irish and five-time winners Harlequins en-route to the final). The Jesters also won the Rugby Rocks Festival in London and the Copenhagen 7s in Denmark. 
In addition, the team also finished runner-up tp the German national team in the Nancy 7s tournament in France, and, on their first trip to the USA, took third place in the Serevi RugbyTown 7s in Glendale Colo., finishing 6-1, and losing only to the eventual winners, Denver.
The Ramblin' Jesters are keen to grow their US activity and connections and create opportunities for players on both sides of the Atlantic to play rugby to an elite level.  One demonstration of this initiative was that last week the Jesters had a squad of 13 players in Glendale, of which seve were US-based college players, all under the age of 21. Those players mixed with players from overseas for a unique playing experience.
The Ramblin' Jesters are pleased to sponsor this Goff Rugby Report USA Young Sevens Player of the Month Award.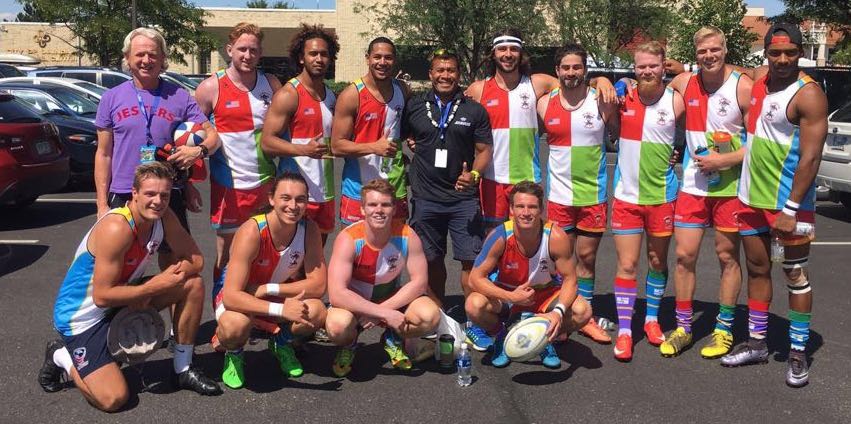 "Ryan has started every game since he was a freshman at Cathedral Catholic either as a wing or center," said Cathedral Head Coach Glenn Irvine. "He has been on the HSAA squad and this past Thanksgiving, was part of the National 7s training  squad where he got to compete against the likes of Perry Baker, Carlin Isles and Madison Hughes. He is a very talented rugby player, deceptively speedy, possesses a great right foot and strives to improve his rugby skills daily. The Cathedral Catholic High School Community and rugby team are extremely proud of his accomplishments."
A standout for Cathedral and also for the San Diego Young Aztecs in club play, James also played with the USA U19 team against Canada over the New Year, and, despite being a senior in high school, only just turned 17.
James was exposed to rugby by his cousin, Kyle Shuster and Kyle's dad, Patrick. It was Patrick Shuster who got him playing rugby as a ten-year-old and continues to coach him now.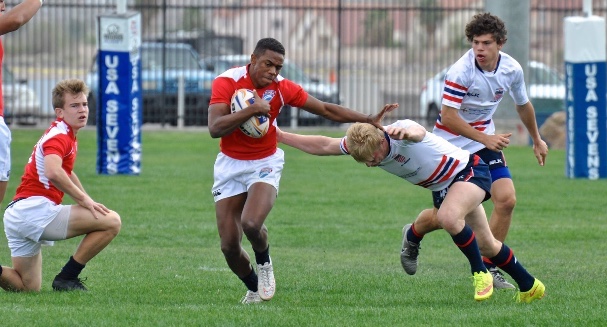 "Even at ten years of age Ryan felt an urgency like no other to learn and master this sport," said his mom, Sonya James, who grew up playing rugby and was very supportive of young Ryan taking up the game. "Ryan had played contact football since he was 7 but rugby won him over almost immediately."
With a birthday in September, James is usually one of the youngest in his class, and despite that he has continued to excel as an athlete. He was in the HS All American program starting in 2014, and starting that year was a SoCal all-star, as well. At 15 he toured with the HSAA team to Europe, and in 2016, still only 16, played for the EIRA U17s in Las Vegas.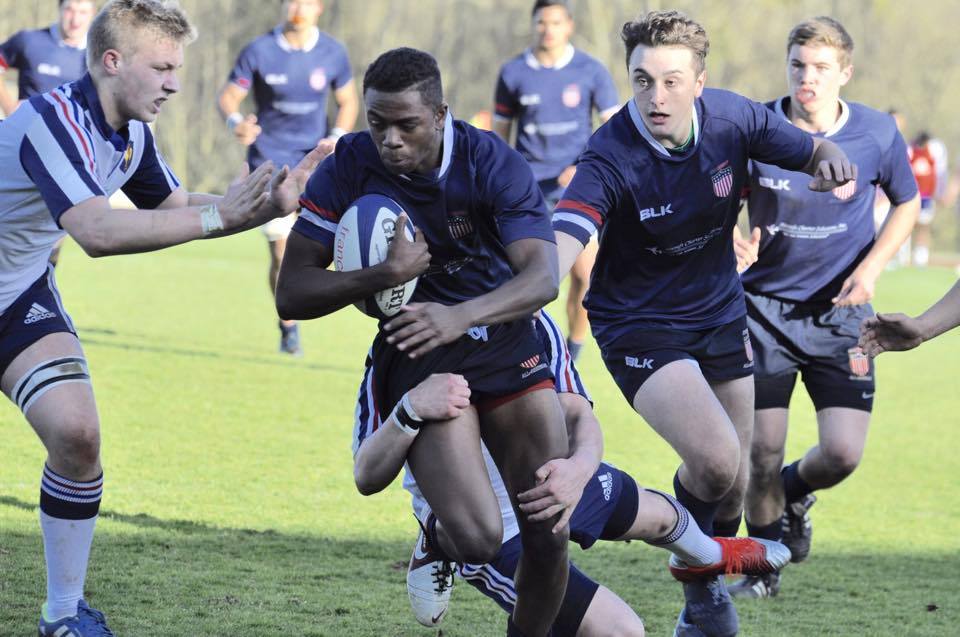 "Jumping from 7s to 15s isn't really all that tough for me," James told Goff Rugby Report. "It's just rugby, and for me I just want to get out there and play. I like 7s because there's more space and more opportunity for line breaks."
A smooth-running, tall, fast wing or center, James is a big try-scorer for Cathedral Catholic, and is set to be a big part of the EIRA team in the LVI and NAHS 7s Series. James said he enjoys those elite-level tournaments.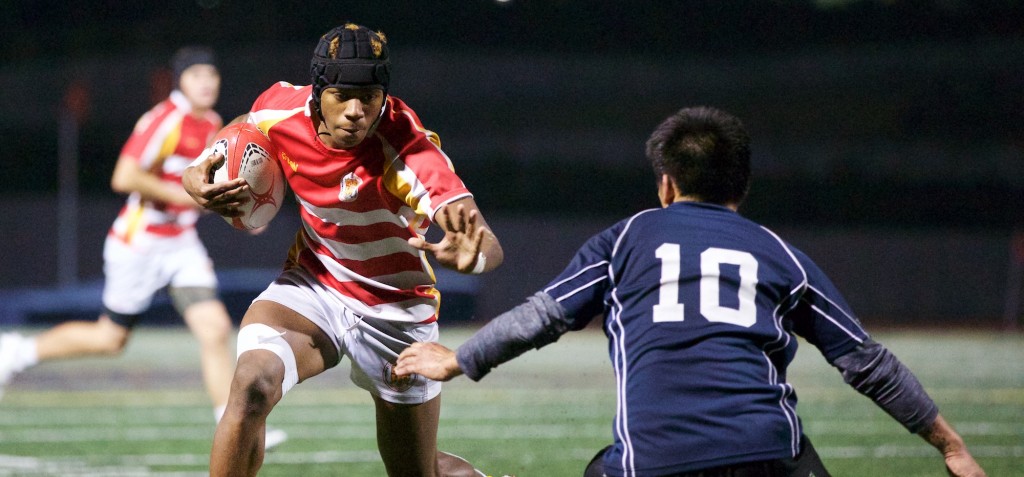 "We get to play against a lot of different teams," he said. "On the EIRA team, most of us have been together for a while so we have good chemistry and we work together well. I really enjoy it."
While college is next on the list as he continues to play for high-level teams, James has big goals, and to hear those who watch him play talk, they are achievable.
"Rugby has a lot of opportunities," said James. "If I stick with it, if everything goes as planned, then the big picture would be playing in the Olympics."
Ryan James is our Ramblin' Jesters Young 7s Player of the Month.