Ramblin' Jesters Young 7s Player of the Month - Gabe Ruflin
Ramblin' Jesters Young 7s Player of the Month - Gabe Ruflin
Gabe Ruflin seems to pop up everywhere someone's winning a 7s tournament.
The University of Utah forward has been a staple for the Utes as they won at the CRC, and continue to challenge at the national level. This summer he also helped the Rugby Utah Selects win their second national cub 7s title in a row. And while he loves 15s and is working hard to win a major title for Utah in 15s, 7s has been a big part of the long-haired power forward's life.
The Ramblin' Jesters is an elite invitational sevens team in the grand tradition of the Barbarians and other compilation teams, operating out of London in the UK.  
This year they won the Rosslyn Park Floodlit 7s (beating London Irish and five-time winners Harlequins en-route to the final). The Jesters also won the Rugby Rocks Festival in London and the Copenhagen 7s in Denmark. 
In addition, the team also finished runner-up tp the German national team in the Nancy 7s tournament in France, and, on their first trip to the USA, took third place in the Serevi RugbyTown 7s in Glendale Colo., finishing 6-1, and losing only to the eventual winners, Denver.
The Ramblin' Jesters are keen to grow their US activity and connections and create opportunities for players on both sides of the Atlantic to play rugby to an elite level.  
The Ramblin' Jesters are pleased to sponsor this Goff Rugby Report USA Young Sevens Player of the Month Award.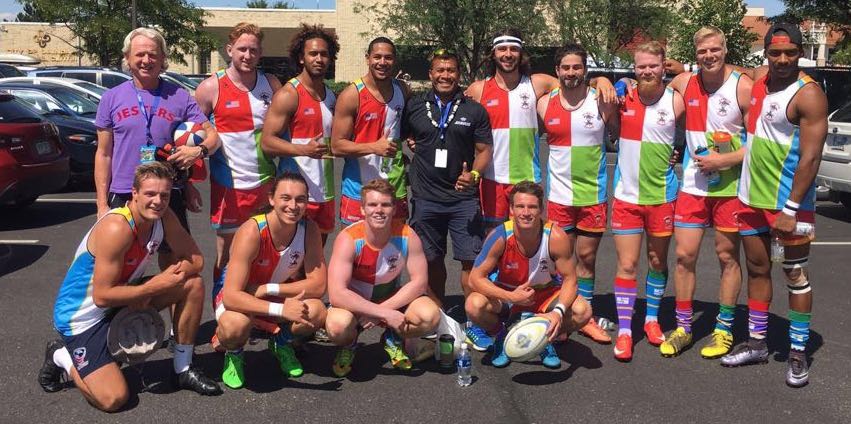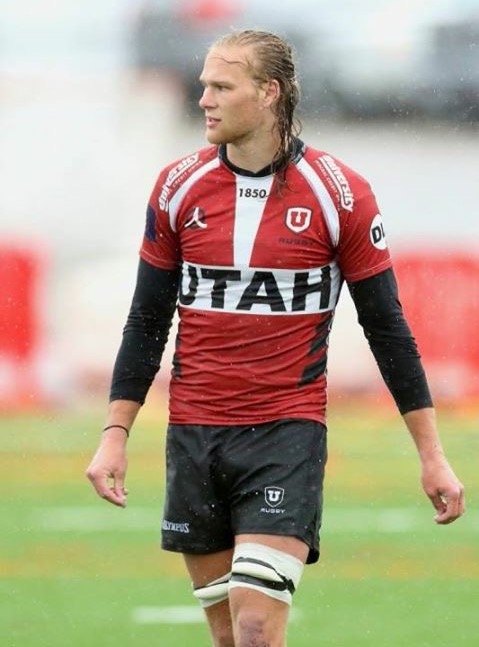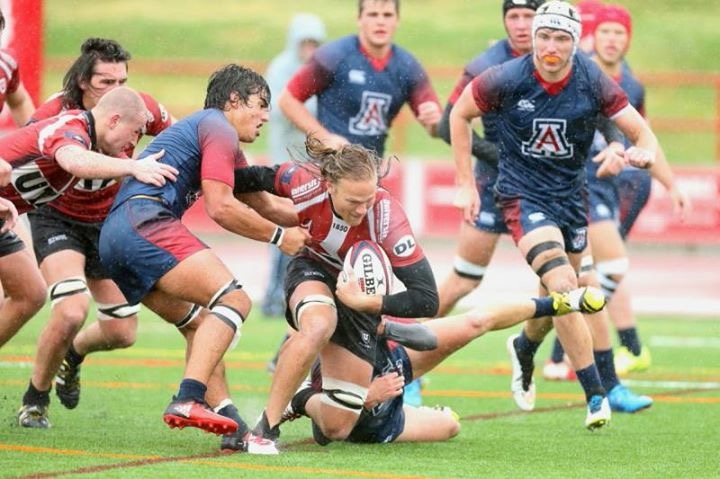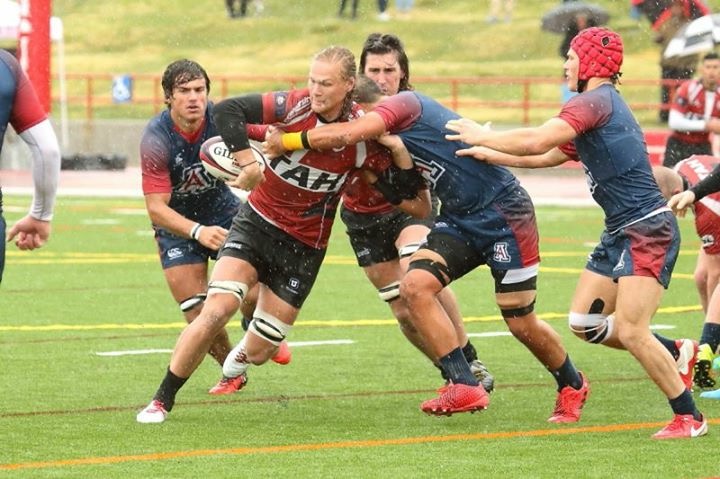 "I always have a hard time stating a preference," Ruflin told Goff Rugby Report. "The two games are different animals. But the more I play 7s, the more I love it."
Ruflin started playing rugby in high school when he was talked into giving it a try as a way to stay in shape for football. 
"I loved it from the beginning and never looked back," he said.
In his last year at Utah, Ruflin expects to go back playing for the Rugby Utah Selects, and has dreams of playing for the Eagles one day. Many who face him think he's got a legitimate shot.
"In 7s, I bring the size and the power, but I also have the agility," he said. "The thing I take most pride in is my defense. When you play 7s you ave to defense the field. If you've got a sweeper back, then you've got six guys in the line covering a lot of space. So if you're a defensive liability, you might never see the ball. It's defense first."
That's why Gabe Ruflin is our Ramblin' Jesters Young 7s Player of the Month.