Northeast Small Colleges Head to Climactic Weeks
Northeast Small Colleges Head to Climactic Weeks
Vin Manta sends the ball out for Ithaca.
We're coming close to the fall playoff time for the small college teams, as conferences find their champions.
The National Small College Rugby Organization (NSCRO) will eventually see 33 teams participate in its national playoff brackets, with the majority hitting their major playoffs in the spring. However, a significant minority get the job done in the fall, with teams from the Northeast playing through to select their national semifinalist on November 20.
In that region - Region 1 - November 12 sees the Upstate Small Rugby College Conference runner-up face off with the New England runner-up. The winner of that game gets to play the Upstate winner on November 19 in Willimantic, Conn., while on the same day at the same venue the New England champs take on the Tri-State champs.
Top, joe Simon for Vassar. Below, New Paltz looks to eliminate Vassar in the Tri-State playoffs.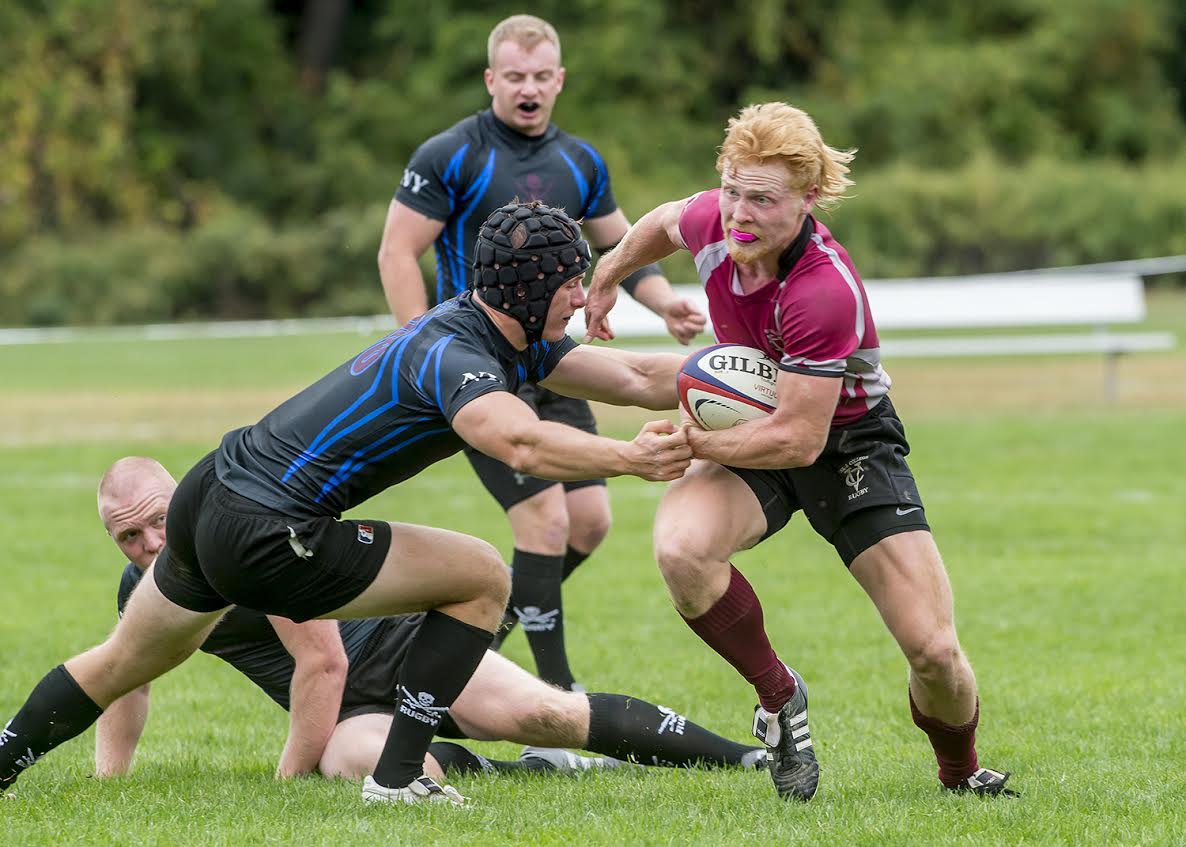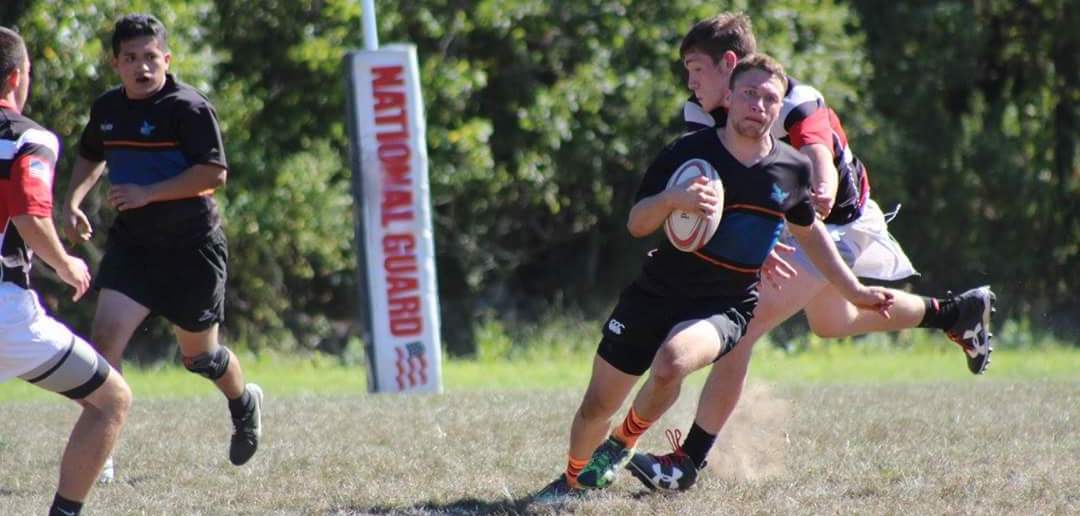 In New England, it comes down to this weekend in the North, with Colby, 4-0-1, facing off with 4-1 Bates,. That game is the central game of the conference. Maine-Orono defeated Bowdoin 51-3, working a nice attack behind a big and technically-proficient pack. That game ended Maine's regular-season conference schedule with a 5-1 record and 26 standings points, four ahead of Colby. Bates can still get in as the runner-up in the conference, but will, at minimum, need to beat Colby and score four tries while denying Colby a bonus point.
For Colby, a close loss, four tries, or a tie will secure a top two spot. A win with a bonus point will see them into 1st.
In the South, Tufts leads all, and has wrapped up 1st. Babson is 4-1 and plays 3-2 Salem State. Babson needs a lone bonus point or better to secure 2nd. But should they lose and get no bonus points, Eastern Connecticut State could move past them with a bonus-point win over winless Merrimack.
In Upstate NY, SUNY Plattsburgh has dominated the competition with a 5-0 record and only 27 points allowed, and while Paul Smith's almost doubled that points against total in this past weekend's North Division semis, they moved on to the conference semis. They will play Clarkson, who avenged their September 10 loss to Potsdam with a 25-3 victory. Clarkson and Plattsburgh play Saturday.
"We've got a good group of good young rugby players," said Plattsburgh Coach Sean Morgan. "And I'm now getting kids who have played high school rugby. It makes a difference."
Plattsburgh didn't play Clarkson in the regular season, but if you compare their results against common opponents, Plattsburgh has logged far and away the bigger scores. Of course, that's why they play the game.
Morgan said he's getting a good performance from all 15 players, but several players have showed well in part because they've been forced to change positions. Forrest Morgan moved from flyhalf to scrumhalf and is a tall, intimidating presence there. Rodney Grimshaw has enjoyed a strong fall, while Zach Bessarab has played all over the place, and well.
"This is a fun group to coach, a good group of kids," said Morgan, "and they've embraced the challenge."
In the Upstate NY West, Ithaca continues to roll, beating St. John Fisher 36-0 to make the conference semi against Alfred, which also got a revenge win - Alfred lost to Rochester 26-24 on October 2, only to win the division semi 12-7 on Saturday.
Ithaca graduated 18 seniors last year and you might have expected that they would be down a bit, but the returning players were very focused, said Coach Annemarie Farrell. they have only three seniors on the roster, but the younger players - most are sophomores - have played well.
"We have utilized our bench in every game to build freshman experience, so I feel good about our depth at this point in the season," said Farrell, who has seen good efforts by flanker Brian Dahlin, scrumhalf Vin Manta, and fullback Tom Garris. "The team has added additional 6am trainings and fitness focused sessions for the push toward a Nationals bid." 
So it's Plattsburgh v Clarkson and Ithaca v Alfred. The winners on Saturday make the conference final on November 5, with the champion going on to the regional tournament November 19-20, and the runner-up playing the New England #2 on November 12 in Saratoga Springs.  
In the Tri-State, the teams took a week off and enter the playoffs now. SUNY New Paltz and Vassar have had a good rivalry all season, and that culminated in an October 16 clash in which New Paltz won 44-32. They will take on SUNY Maritime and Monroe College, respectively, but really that's all a precursor to a rematch.
Vassar has seen scrumhalf Trevor Kennish show off his scoring touch and also emegre as a really effective #9. New Paltz is a veteran team and are getting good work from the likes of scrumhalf Peter Randazzo and center Kevin Menyhart in the backs, and lock Tom Anderson and flanker James Evans in the forwards.
They have been playing together for a while, and it shows.
October 29-30
Colby plays Bates to decide who among Colby, Bates, and Maine-Orono take top two New England spots.
Plattsburgh plays Clarkson and Ithaca plays Alfred to decide who plays in the Upstate NY final November 5.
SUNY New Paltz faces SUNY Maritime and Vassar plays Monroe College to decide who plays in the championship game November 5.
November 5
Tri State Final
Upstate NY Final
New England final four, with North #1 v South #2 and South #1 v North #1. Final on Sunday.
November 12
Upstate NY #2 v New England #2
November 19-20
Region 1 Final Four