NorCal Latest - Danville, Jesuit Win, CK and SFGG Tussle
NorCal Latest - Danville, Jesuit Win, CK and SFGG Tussle
Photo courtesy Danville Oaks.
It was a tight, contentious, and ultimately intriguing day in Northern California HS rugby Saturday.
Granite Bay suffered the team's first loss in league play as the Grizzlies were beaten by the Danville Oaks 31-25. The game saw six lead changes; Granite Bay got some big performances from wing Jon Rogers, whose goalkicking was solid as usual, and who tested Danville's defense repeatedly, and flyhalf Desi Streater, who continually pushed the Oaks back with his kicking game.
Granite Bay led 3-0, but Danville scored a try to lead 7-3. Granite Bay replied with a try (8-7), and then Danville replied (14-8 at halftime). The Grizzlies took the lead with a penalty kick and a converted try to lead 18-14. But then Danville took in two tries and kicked a penalty to lead 31-18. Granite Bay scored one more, but could not fully close the gap.
Top two photos Granite Bay v Danville. Bottom two Jesuit v Solo. All photos by Dan Bandoni.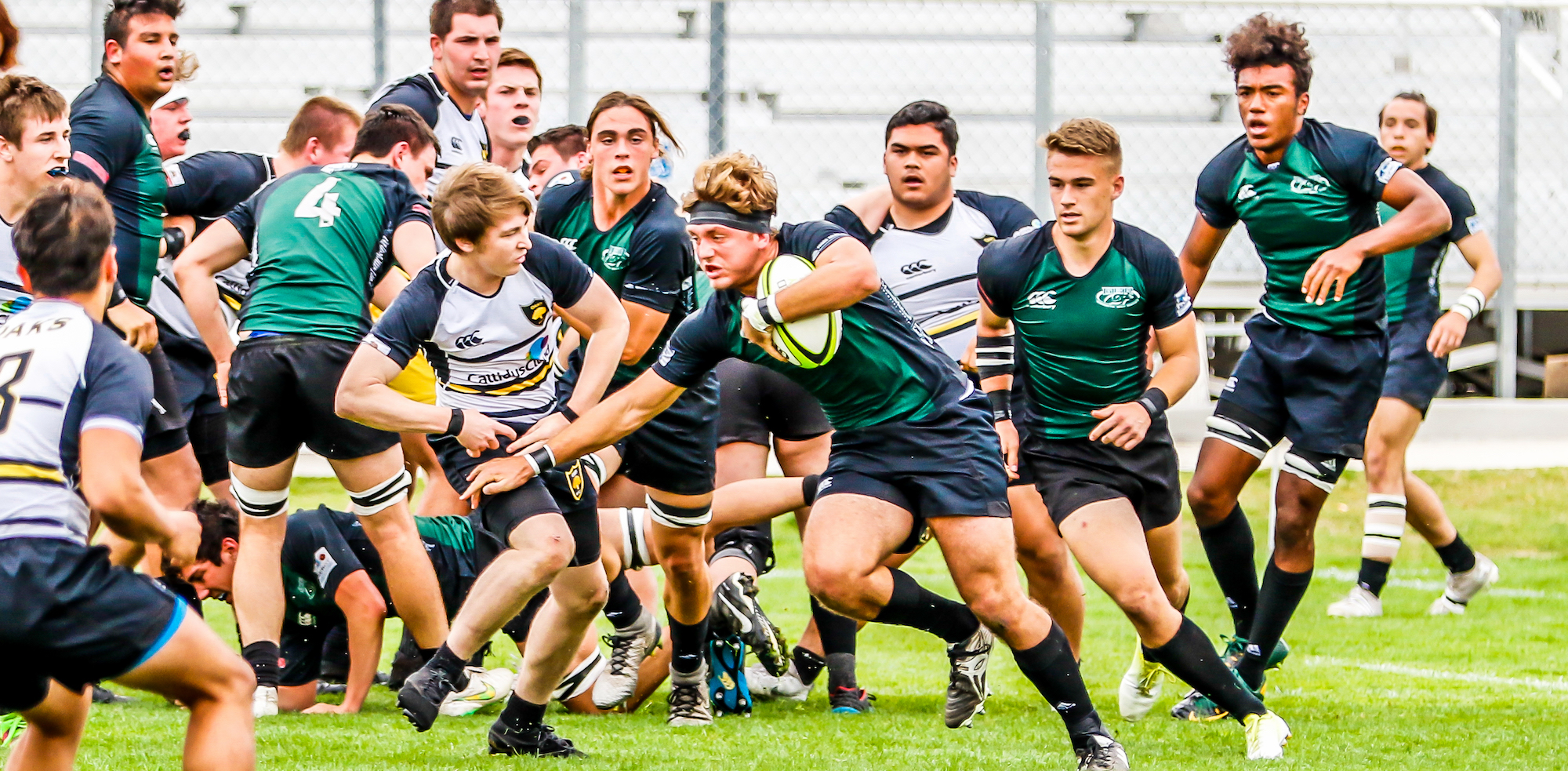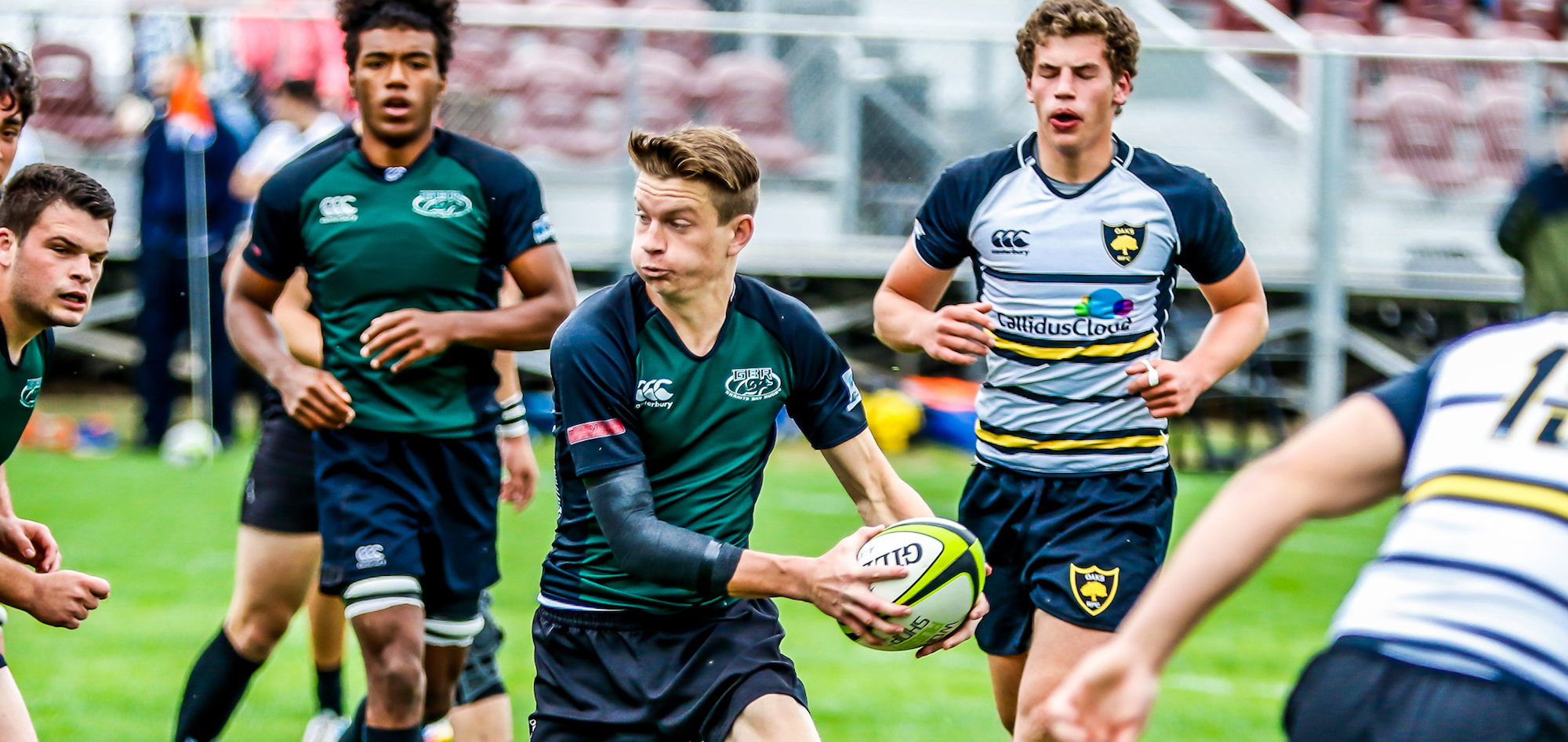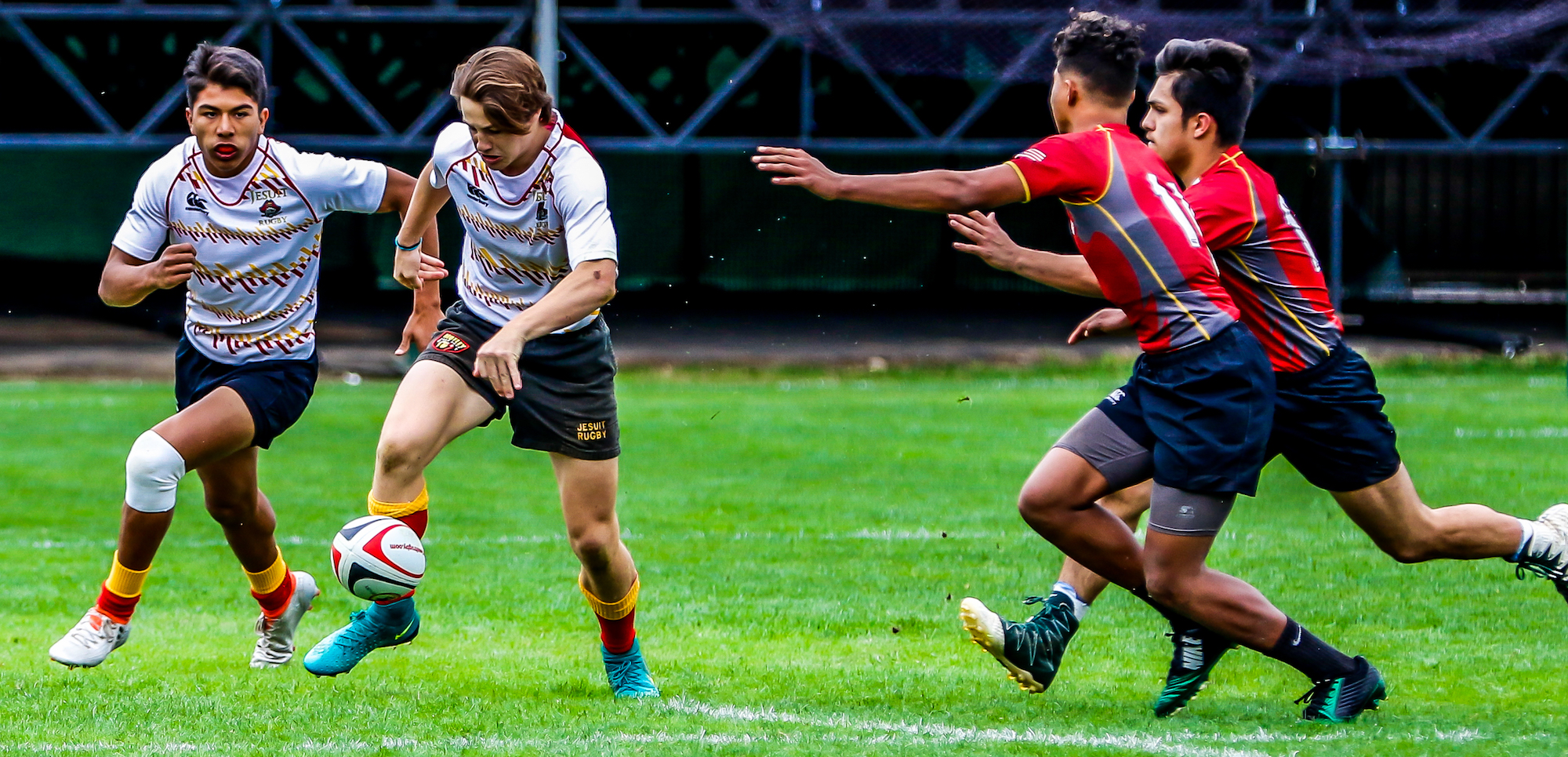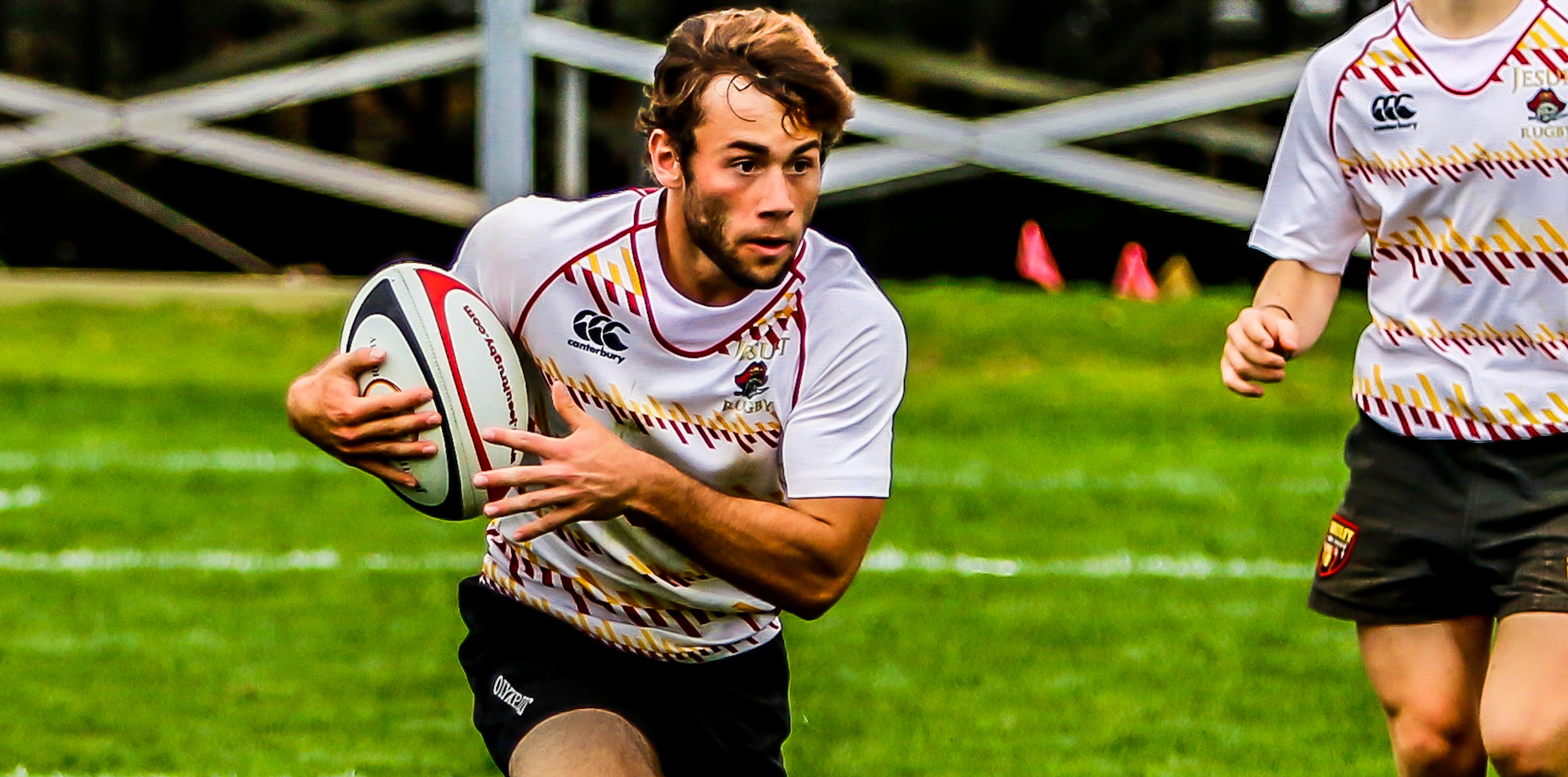 "It was a great game," said Danville Coach Jon Straka. "We lost the possession battle - probably lost about ten lineouts. But our defense is getting better."
Leading the way for Danville, Christian Bucklin was a force at outside center, breaking through the line and setting up tries. Elijah Tafao made a huge break late in the game to set up a crucial try.
Meanwhile, Jesuit took advantage of the defeat of Granite Bay to take sole possession of 1st place. The Marauders had some early trouble with a very competitive Solo Falcons squad, but pulled away late.
Playing on the wide field of the Sacramento Republic soccer team, Solano-Yolo scored the first try of the game and led 7-0. But Jesuit replied as wing Jonathon Amadi scored two tries within two minutes, one he created with his speed and one by chipping over the top and gathering. Scrumhalf Carlos Ramirez converted one of the tries and Jesuit was up 12-7. 
Ramirez hit another penalty 18 minutes in, and then Jesuit center Conrad Hawkins scored with another conversion from Ramirez.  Outside center George Niethammer then dotted down right at halftime to put Jesuit up 27-7.
Fullback Mason Phillips, on as a replacement, then scored a try to extend Jesuit's lead, before Solo replied. Hawkins scored his second and Jake Vassar scored two late ones before Solo was able to get over twice.
Amadi and prop Joe Marchant were top players for Jesuit.
"With an early start time on a different field it took us a bit of time to wake up, but these are the challenges we need as we go forward," said Jesuit Head Coach John Shorey.  "These games are going to just get harder as we go deeper into the season and we will need games like this to continue to get our impact players valuable experience."
Mother Lode defeated Lamorinda 40-21 in a game that did not really impress Mother Lode Head Coach Bob Ericksen. Missing some key starters, Mother Lode didn't really click. 
"The game was hard-fought but play was generally sloppy," said Ericksen. "Mother Lode played selfishly with individual effort instead of expansive rugby using the whole team. We have to change this mindset to have a chance versus Danville next week."
Center Austin Boswell scored on a nice loop pass move. Lock Jared Collado broke through for the first of two tries, and with Matt Johnson's conversions Mother Lode led 14-0. Lamorinda scored to make it 14-7 but then No. 8 Skyler Mitchell broke through from 40 meters out for the first of three tries. Scrumhalf Jake Ericksen put Mitchell away for his second, and then Collado powered over for his third. Johnson converted all of them for a 35-7 lead.
Lamorinda hung tough despite a red card for a dangerous tackle. and scored twice late, while Mitchell got his third.
And then in the Top 5, a weird one. CK McClatchy defeated SFGG 22-5 in a game that had some controversy associated with it. CK held the lion's share of the possession and Coach Inoke Waqavesi. "It was a great team effort. We had good ball protection and we were able to contain them when we were on defense," he said.
SFGG Coach Tony Wells agreed, saying his team struggled against a physical, athletic CK team. However, there's more to the story. There appears to have been a mixup in the kickoff time, meaning the scheduled referee did not arrive for the A-side game. Another, quite young, ref was used and the SFGG players were clearly frustrated with some of the calls. 
In the end, Wells took his team off the field partway through the second half, saying that while nothing untoward had happened, emotions were at a boiling point. It is not clear at present whether the mixup in the kickoff time or SFGG pulling the team off the field early will have an affect on this result. If CK McClatchy changed the kickoff time without notifying the scheduled ref, both teams could face some sort of sanction.
NorCal Premier Standings (Mother Lode v Lamorinda score to be reported)
Premier
 
 
Team
W
L
T
Pf
Pa
Pd
BT
BL
Pts
Jesuit
4
0
0
198
57
141
3
0
19
Granite Bay
3
1
0
146
70
76
3
1
16
Danville
3
1
0
119
66
53
3
0
15
Mother Lode
2
2
0
110
117
-7
2
1
11
Solo Falcons
1
4
0
90
149
-59
1
1
6
Lamorinda
0
5
0
69
284
-215
1
0
1