Newcomers Mountain Ridge Climbing High In Utah Fall 7s
Newcomers Mountain Ridge Climbing High In Utah Fall 7s
The Mountain Ridge team is scaling the heights.
New high school program Mountain Ridge is enjoying a strong start to a very promising rugby lifespan in Utah.
The single-school team in the southern part of Salt Lake County came out of the Herriman HS program and has former Herriman coaches and players on its staff. With some players of varied experience, and the influx of some talented players who have moved from Oregon, Mountain Ridge now sits atop the Utah Youth Rugby standings after a 3-1 performance on Saturday.
It's worth noting that United, which was an impressive 4-0 last week, did not play this week as they are under quarantine. The United girls team did play and finished 2nd to Provo.
_____________________________________
We need our readers' support!
Use this linkto see how with a small monetary pledge you can ensure we keep reporting on these important issues. Become a Patreon Patron, or, if you want to keep a low profile, submit an anonymous donation.

Thank you to our current Patrons. We appreciate your support!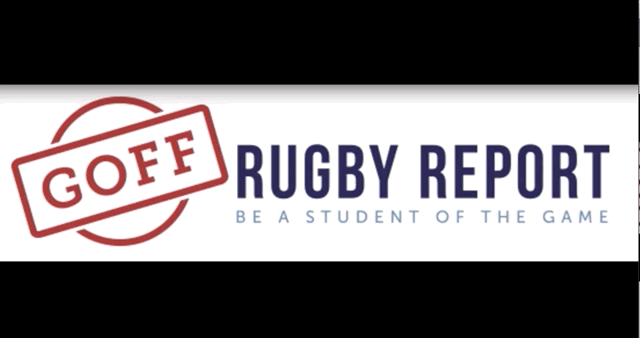 _____________________________________
Mountain Ridge started the day a little slowly, losing 21-12 to Wasatch, but built through the day, beating Kearns 26-19, Brighton/Copper Hills 17-14, and Herriman 19-7.
"We wish we could have played United today," said Head Coach Spencer Criddle. "We feel pretty good about where we are."
Mountain Ridge was all set to start its program this past spring and had about 50 athletes ready to play. But the COVID-19 shutdown put paid to that, so they started this fall instead.
"We do have some players with experience and we have had a lot of guys who wanted to come out," said Criddle. "Most of the players who signed up for the spring will be back but a lot are involved in football right now. So with the players we have we're learning how to work together and play together. You never know who you're going to have available because of injury or COVID or other reasons, so we all have to learn how to maintain continuity with different teammates."
That has turned out OK, with Mountain Ridge having enough continuity to eke out some close games on Saturday.
Mountain Ridge has benefited from the arrival of the Roebeck brothers from Oregon. Senior Lebron is a superb flyhalf (and sometimes scrumhalf) who understands the flow of the game and is very dangerous on attack. Alejandro Bustillos has emerged as a hard worker, and scored his first two tries ever for the program on Saturday.
All of the Mountain Ridge players, however, have contributed.
"We do have some work to do on our fitness," said Criddle. "We have a lot of 15s forwards playing and we need to be as fit as we can, with 7s being somewhat different from 15s in that regard. But we're building, and it's pretty exciting."
Week 2 Wrap
With United out, there was a chase to see who could make it to the top. Herriman did well to go 3-1, losing only to Mountain Ridge, but it was that loss that saw Mountain Ridge take 1st.
Wasatch, after upsetting Mountain Ridge in the first game, could not quite capitalize on that confidence boost, and lost a close one to Herriman. Oddly, after having beaten a team that would win the rest of its games, Wasatch ended the day losing to a team that hadn't won all day. Close games were the norm on the day, with three of the 10 games being within a try, and three more being within two tries.
Brighton/Copper Hills showed significant improvement after going 0-4 a week before, this time beating Wasatch and Kearns and almost taking down Herriman.\
Utah Youth Rugby Fall 7s Week 2 Results—Boys
9:00a
Wasatch
21-12
Mountain Ridge
9:25a
Brighton/Copper Hills
24-7
Kearns
10:00a
Herriman
45-7
Kearns
10:25a
Brighton/Copper Hills
26-10
Wasatch
11:00a
Mountain Ridge
26-19
Kearns
11:25a
Brighton/Copper Hills
12-31
Herriman
12:00p
Brighton/Copper Hills
14-17
Mountain Ridge
12:25p
Wasatch
12-14
Herriman
1:00p
Herriman
7-19
Mountain Ridge
1:25p
Wasatch
10-21
Kearns
Utah Youth Rugby Fall Standings Week 2
Boys
W
L
T
PF
PA
PD
Pts
Mountain Ridge
3
1
0
74
61
13
13
Herriman
3
1
0
97
50
47
13
Brighton/Copper Hills 
2
2
0
76
65
11
10
Kearns
1
3
0
54
105
-51
7
Wasatch
1
3
0
53
73
-20
7
 
 
 
 
 
 
 
 
 
 
 
 
 
 
 
 
Overall Utah Youth Rugby Fall Standings After Week 2
Boys
W
L
T
PF
PA
PD
Pts
Mountain Ridge
6
2
0
122
126
-4
26
Herriman
5
3
0
161
130
31
23
United
4
0
0
121
14
107
16
Brighton/Copper Hills
2
6
0
88
193
-105
14
Wasatch
2
6
0
107
183
-76
14
Kearn
1
3
0
54
105
-51
7