Navy Takes Down CWU in OT
Navy Takes Down CWU in OT
The US Naval Academy defeated Central Washington 27-24 in overtime to move on to the Varsity Cup semifinals Saturday.
Navy put in a strong defensive performance, scored a crucial late try, and benefited from several clutch kicks at goal from power-running and multi-skilled No. 8 Connor McNerney (pictured kicking from the tee below right). 
Navy in white, CWU in red and black. Colleen McCloskey photo.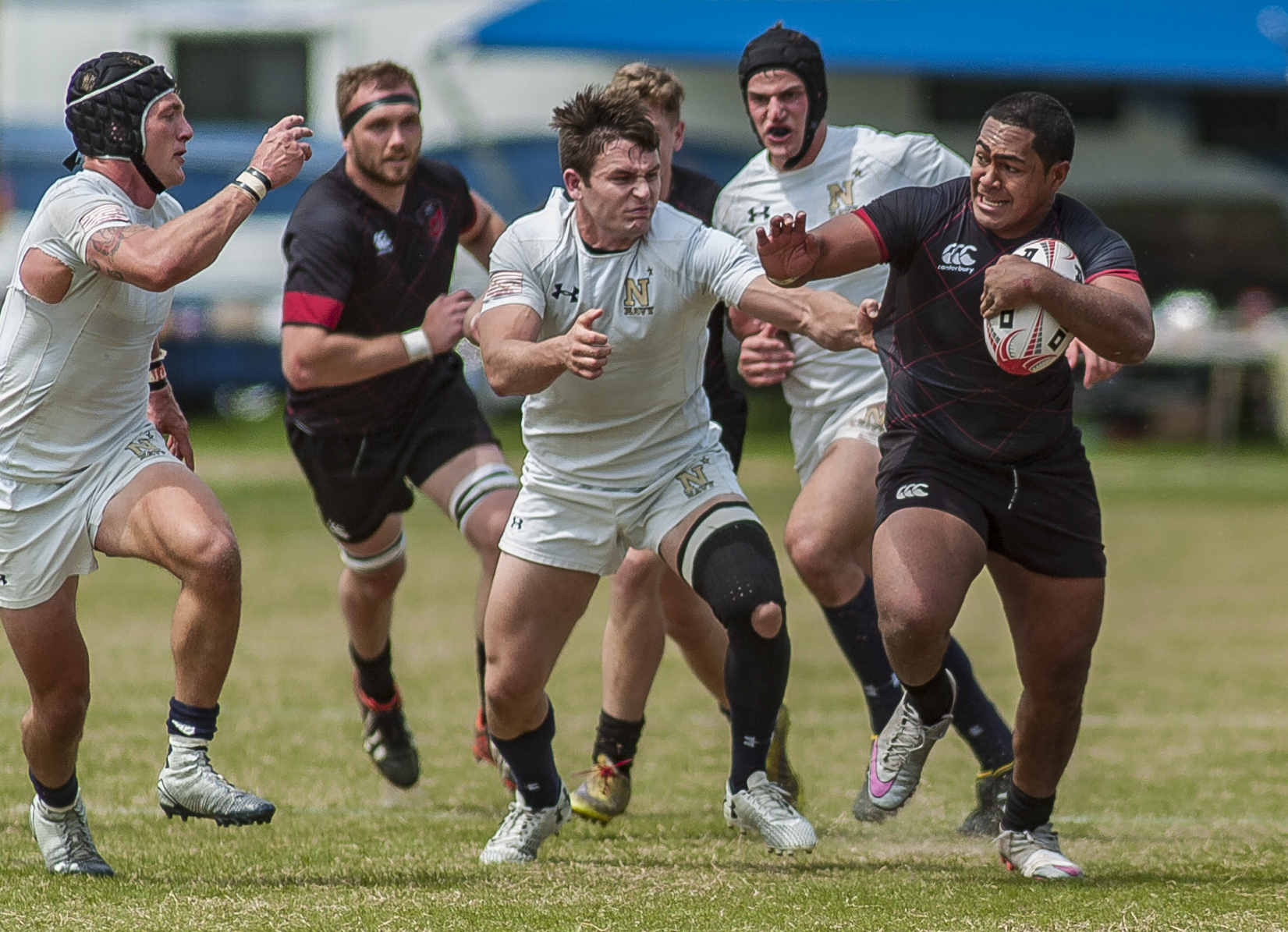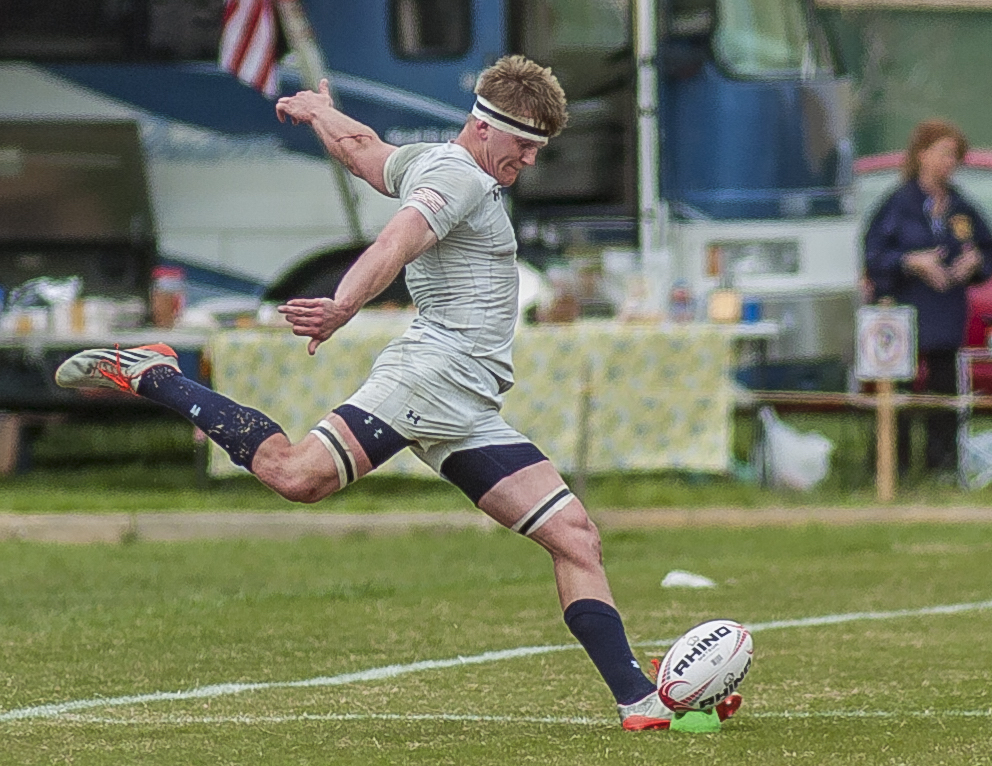 CWU's Alex McKenzie put the Wildcats ahead 7-0 in the early going, but two tries from the Midshipmen put Navy up 14-7 at halftime. Back came Central Washington, tying the game and moving ahead 24-14. The teams traded penalty goals, and it was 24-17 to CWU going into the final minutes.
That's when Navy's Patrick Moore scored out wide. McNerney needed to make the conversion, and he did, curving the ball in off the upright to tie the game 24-24.
So on to overtime. Both defenses ramped up the intensity and there weren't too many scoring opportunities for either team. No one scored in the first ten-minute period, but in the second overtime period, McNerney got a chance from about 36 meters out and made no mistake. Navy won 27-24.
"Central Washington put their best foot forward all day long," said Navy Head Coach Mike Flanagan. "They are a very good team, and they played vry good defense. But we're pretty good, too, and our defense was rock solid. I was very proud of how we played, especially defensively. It was an amazing game."
McNerney was probably the star of the day, playing all 100 minutes, kicking goals, playing superb defense, and making yardage as a ballcarrier, as well. Joe Guthmann was another ball of intensity. But Flanagan had positive words to say about his reserves.
"What our bench was able to do was crucial," he said.
Key along those lines was when Flanagan subbed out starting centers John Fiorelli Jake Rowell, who had both played very well, with ten minutes to go. In came Moore and Orion Vedril. They might have expected to play just ten minutes, but instead, Moore scored the game-tying try, and both set the tone in the midfield for half an hour of score-of-go-home rugby.
Navy now looks ahead to Arkansas State in Jonesboro, Ark. But having taken care of one of the Varsity Cup favorites, don't bet against them, even on the road.