Marywood University To Start Varsity Rugby Programs
Marywood University To Start Varsity Rugby Programs
Marywood University will run a varsity men's and women's rugby program starting in the fall of 2018.
Marywood may not have any rugby teams yet, but the school has designated its rugby pitch, and this is it.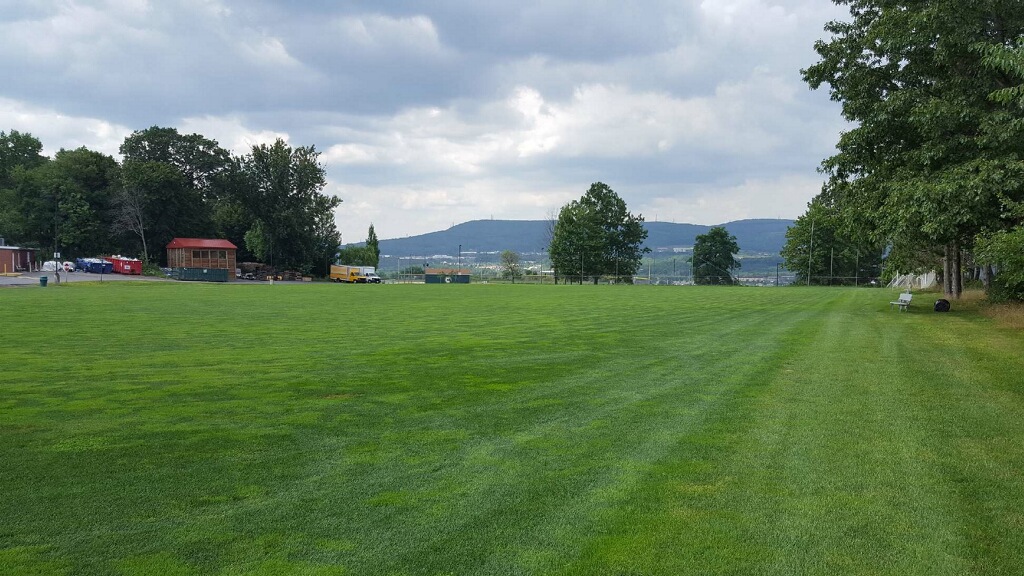 The Catholic Liberal Arts College located in Scranton, PA, has been steadily increasing its athletic offerings in order to increase enrollment, and rugby is now on the radar. John Gulden has been hired as the Head Coach for both the men's team and the women's team. He will had assistant coaches for both programs, but plans to basically run a staff that handles both teams.
Gulden was an assistant coach with West Chester's women's varsity program, and his experience not only in rugby, but in working within a varsity program, was a key factor in his hiring. 
Marywood will compete in the NSCRO part of the Mid-Atlantic Rugby Conference, Gulden is in talks with the NIRA women's varsity league and is looking to, at some point, join that competition. However, first he needs a team.
"We are starting from scratch," said Gulden. "We might be able to recruit from athletes on campus, but we are looking to build the team from the ground up."
Gulden is recruiting heavily from schools in Pennsylvania, which is deep in HS rugby programs among both boys and girls. He also expects to recruit from further afield. 
Marywood is a small school, with about 3,000 undergraduates, 60% or so of which are women. The school has been working to increase applications by offering more sports, and that has proven to be a successful strategy. As a DIII school, Marywood does not offer athletic scholarship. But, said Gulden, a very high percentage of students qualify for academic scholarships. In addition, applying is free.
The teams themselves are fully-funded as varsity programs.
The school currently has developed a prospective athlete form and rugby players interested can fill it out here: http://marywoodpacers.com/sb_output.aspx?form=3
In addition, Marywood is hosting an Athletics Open House on September 23.
The Open House will be held from 10am to 3pm at the Marywood University Center for Athletics and Wellness Open House and includes presentations from Athletics, Admissions, and Financial Aid departments, as well as Lunch, a campus tour, and meetings with coaches.
Coach John Gulden can be reached here: jgulden@marywood.edu