Life-Changing Tour For Midwest Thunderbirds
Life-Changing Tour For Midwest Thunderbirds
With the high school select-side landscape somewhat fractured, the Midwest Thunderbirds girls team turned to an international tour to find the right competition, and it paid off in a big way.
Head Coach Michael Fisher had put together a very strong team from Ohio, Wisconsin, Iowa, and other Midwest state, and was looking for a challenge, and turned to Irish Rugby Tours to set up a tour of Ireland.
He spoke at length with George Hook at Irish Rugby Tours about finding the right level of competition. They settled on the Thunderbirds playing two provincial opponents and a club team.
"I knew we had a good team and we wanted to play the best," said Fisher. "Even if we lost 50-0, I wanted to play strong opposition. But we've played the Ontario Storm and we split the games with them. George understood and he made it happen."
It was almost three provincial opponents, but Munster had a commitment, so a major feeder program to Munster, UL Bohemians (UL Bohs), stepped in.
The games turned out to be perfect. The Thunderbirds played superbly, but lost on the final play of the game to both provincial sides. Ulster and the Midwest were tied with no time left and Ulster scored to win by a try. Connacht was behind with no time left and scored to win by three. 
Read More About Team Tours With Irish Rugby Tours Here>>
The players had played well, but were also frustrated because they didn't close out those games. The recipient of that frustration was UL Bohemians, as the Thunderbirds won that final game convincingly.
"The Ulster game wasn't tough to take because we had no idea what to expect," said Fisher. "But in the second game, we went into it feeling like we could win it, so when we didn't, the girls were disappointed. So they went into that last game with a chip on their shoulder."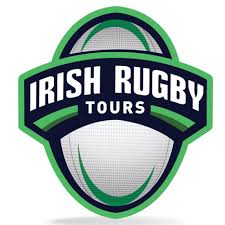 The teams hosted the players well. Hundreds of fans came to watch the American girls play. Banbridge RFC hosted the girls for one game, and it was an event.
"Part of the trip was being part of a rugby culture and the social side of it," said Fisher. "I was very excited to see the traditional social atmosphere and to see the girls sit with each other and have a meal and talk to each other."
At Bandbridge the club put out a fine spread of food, and the president of the club and the captain of the men's team attended in jacket and tie and gave short speeches and handed out gifts. 
 "It was a gorgeous facility and clubhouse and the men's club put out a fantastic after-game social," said Fisher. "To see that spirit of hospitality was really great."
Irish Rugby Tours set out an itinerary of travel through the country. They saw the Cork City Gaol Museum, the Aran Islands in Galway Bay, and the Cliffs of Moher.
"Irish Rugby Tours did an unbelievable job for us," said Fisher. "They rolled out the red carpet. They exposed the kids to new food and the traditional food of Ireland. We made sure the kids tried everything. 
"I learned a lot working with the coaches and players," added Fisher. "Only a few of the players come from major programs. 
The vast majority have not experienced not being the best player on the team. From a rugby standpoint and after the entire trip, the kids and parents contacted me afterwards and said how eye-opening it was. It was a life-changing experience for them."
The Thunderbirds will be playing Ontario again, and before that, will play a series against USA Rugby South. They are looking to travel again, and since Irish Rugby Tours sets up tours of a variety of countries, not just Ireland, they are looking at someplace new. 
For more on taking your team on tour, contact Irish Rugby Tours at www.irishrugbytours.com.