Keane Joins EIRA Full-Time
Keane Joins EIRA Full-Time
Eagle Impact Rugby Academy has announced that it has brought on Brendan Keane full-time to serve as Associate Director alongside Director Salty Thompson.
Keane has been working for several years with the EIRA program in various capacities, kick-starting the Carolinas chapter while he was a teacher and rugby coach at Charlotte Catholic HS, and then coaching the EIRA U16s and U17s.
Keane led the EIRA U17s to a sweep of the British Columbia U17s this past summer. Dan Bandoni photo.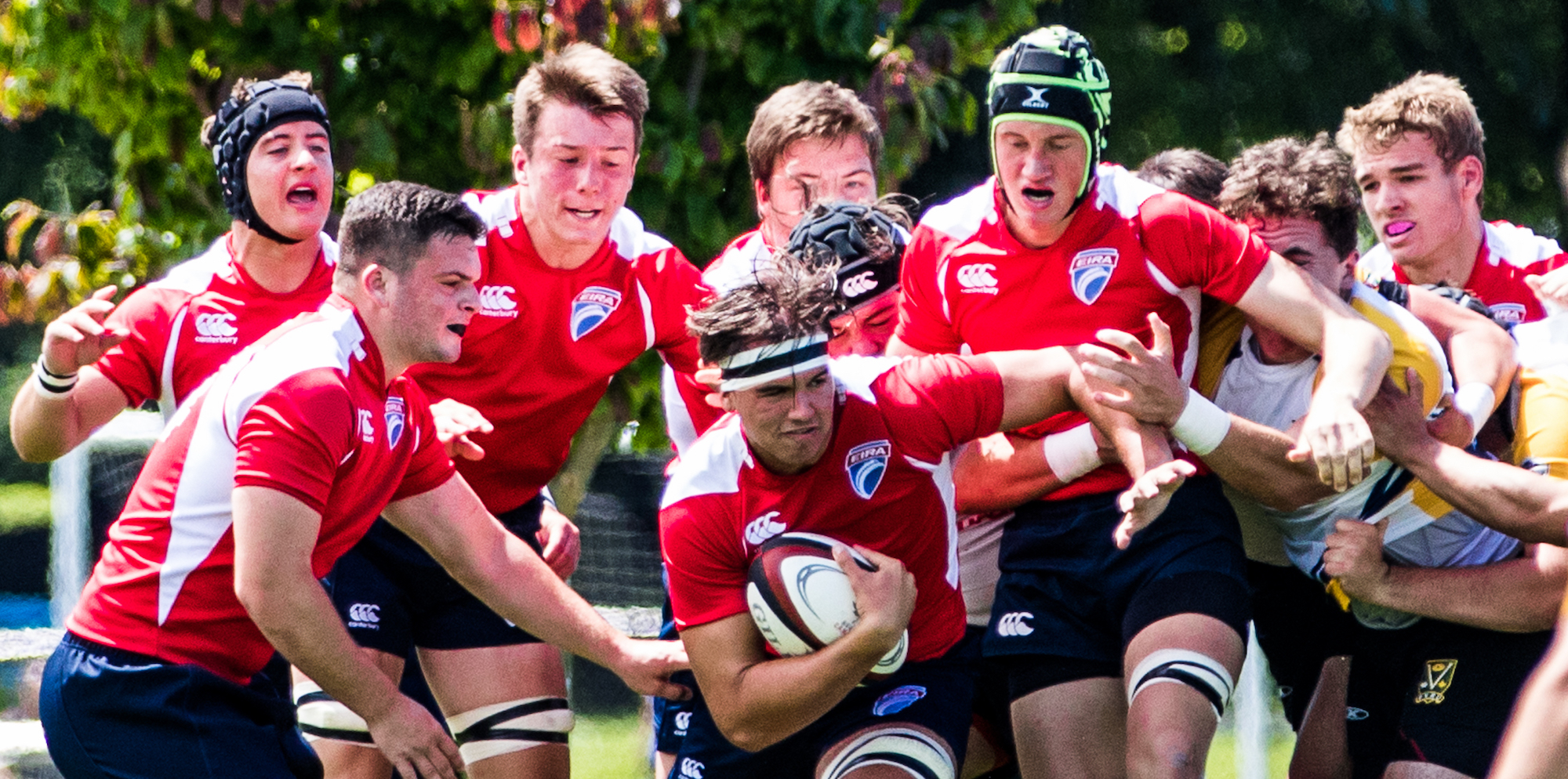 "Brendan understands the program and has been working with EIRA for a while," said Thompson. "He'll be able to give us more coverage in the East, and help us grow."
EIRA was begun by Thompson with the backing of Robin Reid of Aircraft Charter Solutions as a skills academy, where high school players would get specialized coaching on off-weekends to increase their skill level, something Thompson had seen as an area of need country-wide.
The program has since expanded into six core academies around the country, and also as a touring side. EIRA teams have played in elite 7s tournaments, elite 15s all-star tournaments, and gone on tour to Canada.
"I am really excited being able to focus on this 100%," said Keane. "And I'll be able to support all the good work that Salty and the other people have put in place the last few years, and build on what we've been doing."
Keane and Thompson work well together and have been doing so for a while..
"The trust that Salty put in me a couple of years ago when we took the EIRA U16 team up to BC for the first time really built that relationship," explained Keane. 
Meanwhile, the EIRA system is starting to take hold.
"The players are definitely getting better," said Keane. "One of the things I have noticed is a larger number of players taking their rugby more seriously. it's more than just an activity for them. Pretty much everywhere in the country we're seeing kids who are serious about rugby."
EIRA will have a busy 2017 on the field, with teams entering the NAHS 7s Series events in Las Vegas and Salt Lake City, and also tours to Ontario, British Columbia, and Ireland (where they will play Ulster and Leinster). 
"We have a lot of projects going in different directions, so we're going to need a lot of coaches working with us and on the same page, and a lot of good players," said Keane.