HS Girls: Players to Watch
HS Girls: Players to Watch
Photos courtesy of coaching staff
Goff Rugby Report asked who deserved to be mentioned as a "player to watch" because of the athleticism and skill they exhibited, and you answered. After speaking to the coaching staff of the players mentioned from Herriman, Hudson, Penn Legacy, Summit, United, Vacaville, and Valkyries, here are your "Players to Watch:"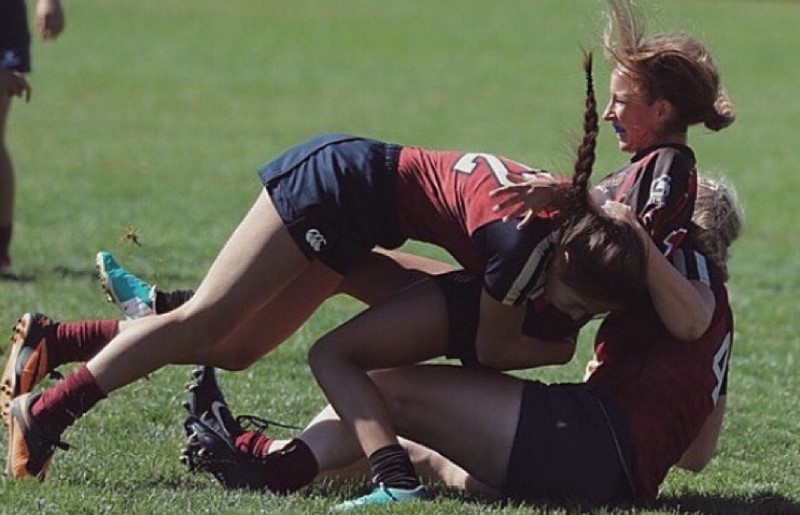 Photo courtesy of Joe Hoff
"There's a lot of things I can say. I'm trying to figure out which ones would have the biggest impact," Herriman coach Joe Hoff said. One continuous aspect to the conversation was the struggle to describe just how talented Sedrick is. In comparison to the rest of Hoff's male and female players, Sedrick soars.
"She continues to develop, but her commitment to the sports is really unique," Hoff said. "First of all, she is the best form tackler I've had on my team - boy's or girl's - in years."
Sedrick started out her career at Herriman. With her pitbull-like tenacity and natural talent as a headhunter, she seemed perfect for the position. However, her speed and diversity better suited her elsewhere, which is how she came to the position the occupies today - inside center. She now uses that same aggression in her powerful gait and rigid stiff-arm to dismantle her opposition.
"Our score was a little lopsided [against Danville], but she kept the score down herself with her abilities on defense," Hoff said.
Her tackling, speed, fitness, aggression, ability to poach ball, and her quick hands sets the Herriman senior apart from her competition. She hasn't committed to a college as of now, yet is considering some collegiate rugby programs.
Charity Tenney (United Rugby)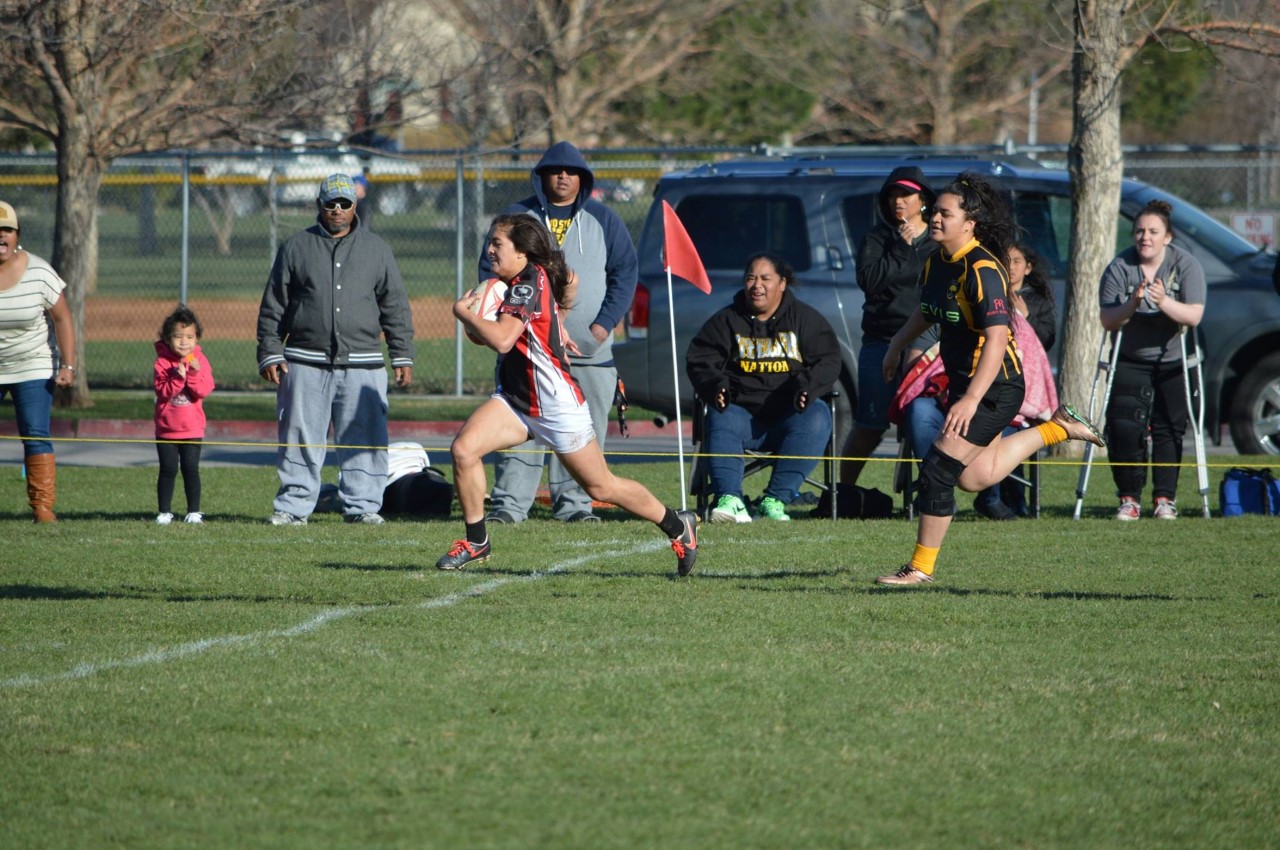 Photo courtesy of Matt Kanenwisher
Against Danvile, "She had four of our six tries," United coach Matt Kanenwisher said. "It's funny. She's very athletic and she's fast, but you would never guess. She does everything."
Tenney's overall ability to be everywhere on the field at once while being successful in what she is doing makes her an obvious player-to-watch in Kanenwisher's mind.
"No one poaches like her; no one runs lines like her," Kanenwisher said. "She isn't an 100% player in every skill, but she is a 95% player in every single skill."
Although there may be faster and stronger players, there isn't as many players around that have Tenney's rapid decision making skills.
"I don't know what to say. You think you should kind of quit being surprised by her," Kanenwisher said. "It's not a joke. I don't know."
Tenney even gained the title of The Breakdown's "Player of the Week." The junior has already been scouted by colleges such as BYU and Lindenwood. However with her grades and rugby skills, Kanenwisher believes she will have her pick in the future.
Hannah Trommer (Hudson Rugby)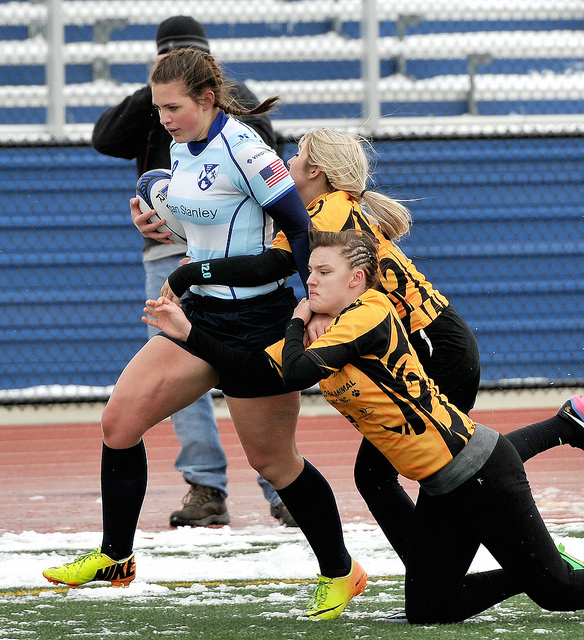 Photo courtesy of Brittany Campli
"She is absolutely crucial to our team's success and not enough good things can be said about her," Hudson coach Brittany Campli said. 
The No. 8 powerhouse uses her combined size and speed to continually run through defenses and drop offenses. Within six games, Trommer has scored almost 20 tries.
"She is extremely physical defensively and a menace on offense," Campli said. "It is not uncommon for her to break for a 40 or 50 meter try, and her footwork and solid stiff-arm are a sure shot way to get passed the last line of defense."
The senior and second year captain has not only played a vital role in Hudson's success but also the Midwest Thunderbird All Stars. During their Summer 2015 tour and Winter 2016 tour, Trommer traveled to Florida where she dominated just as she had in Ohio. The Thunderbirds finished 2-0 during their winter tour with the help of Trommer's innate scoring ability.
Campli says Trommer will likely continue her rugby career playing for Kent State University next fall, but Notre Dame College is actively pursuing her.