HS Boys Games This Weekend; We're Back
HS Boys Games This Weekend; We're Back
NOLA Jesuit in 2019. Photo Craig Boudreaux
Along with Southern California and the Carolinas, we now have Florida, Louisiana, and Texas stepping onto the field.
How great is that?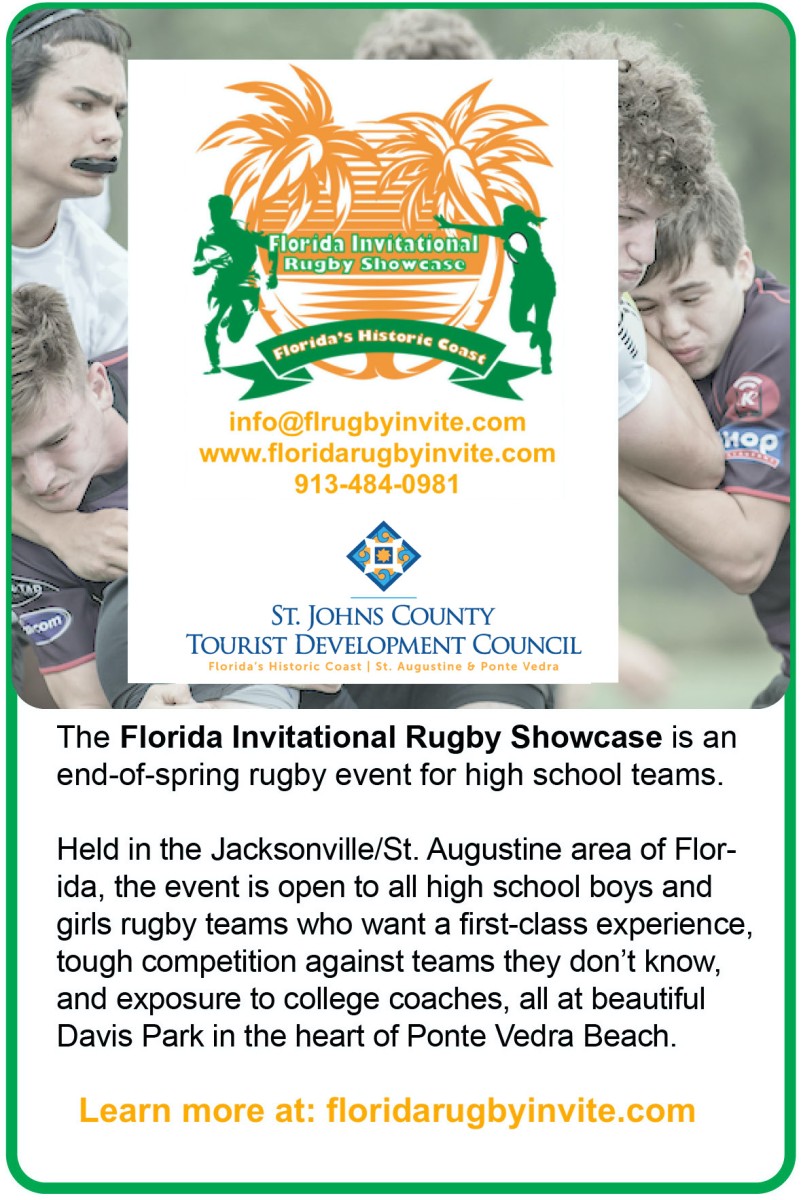 The big games this week would have included Myers Park vs South Meck in the North Carolina Single-School league, however, an anticipated winter storm has canceled games for the weekend. A week after beating Charlotte Catholic 25-24 in a game that really was as close as the score indicates, South Meck was looking to build on that result against their main rivals Myers Park.
"In any sport, this is the big game for us," said South Meck Head Coach Lou Andre. Despite the postponements, Andrea said the players are just happy to be back playing 15s again. Last year they got some games in but they were 7-a-side, with masks. 
"It's just fantastic to be back playing full 15s rugby again," said Andre.
---
Want to go to a good college and play on a good rugby program? Don't know how to go about it? Download the Next Phase Rugby app and connect with college rugby programs all over the USA. Go to NextPhaseRugby.com>>
---
In Southern California, Torrey Pines takes on San Clemente in a meeting of two teams that played two weeks ago. That game was a non-league clash and San Clemente won 26-22. But what is essentially the Torrey Pines team beat Snow Canyon and Lamorinda at the Storer Classic last week. Pines is a little stronger this week and will look to No. 8 Evan Doan to bring a big game. Also, the new Head Coach of the San Diego Legion, former All Black Danny Lee, has a high school-age son, Jonty, and he has enrolled at Torrey Pines and looks to be a very smart and talented package at flyhalf. So San Clemente can't exactly rest on a four-point preseason win.
St. Augustine, coming off a 17-0 win over Jesuit Sacramento in a non-league game last week, takes on Fallbrook, who beat rivals Cathedral Catholic two weeks ago. This meeting, then means a lot to both programs. Fallbrook didn't participate in the Jesuit tour but has a potent attack with Chris Baush (three tries against Cathedral) in the middle of it. St. Augustine's defensive showing last week was pretty impressive.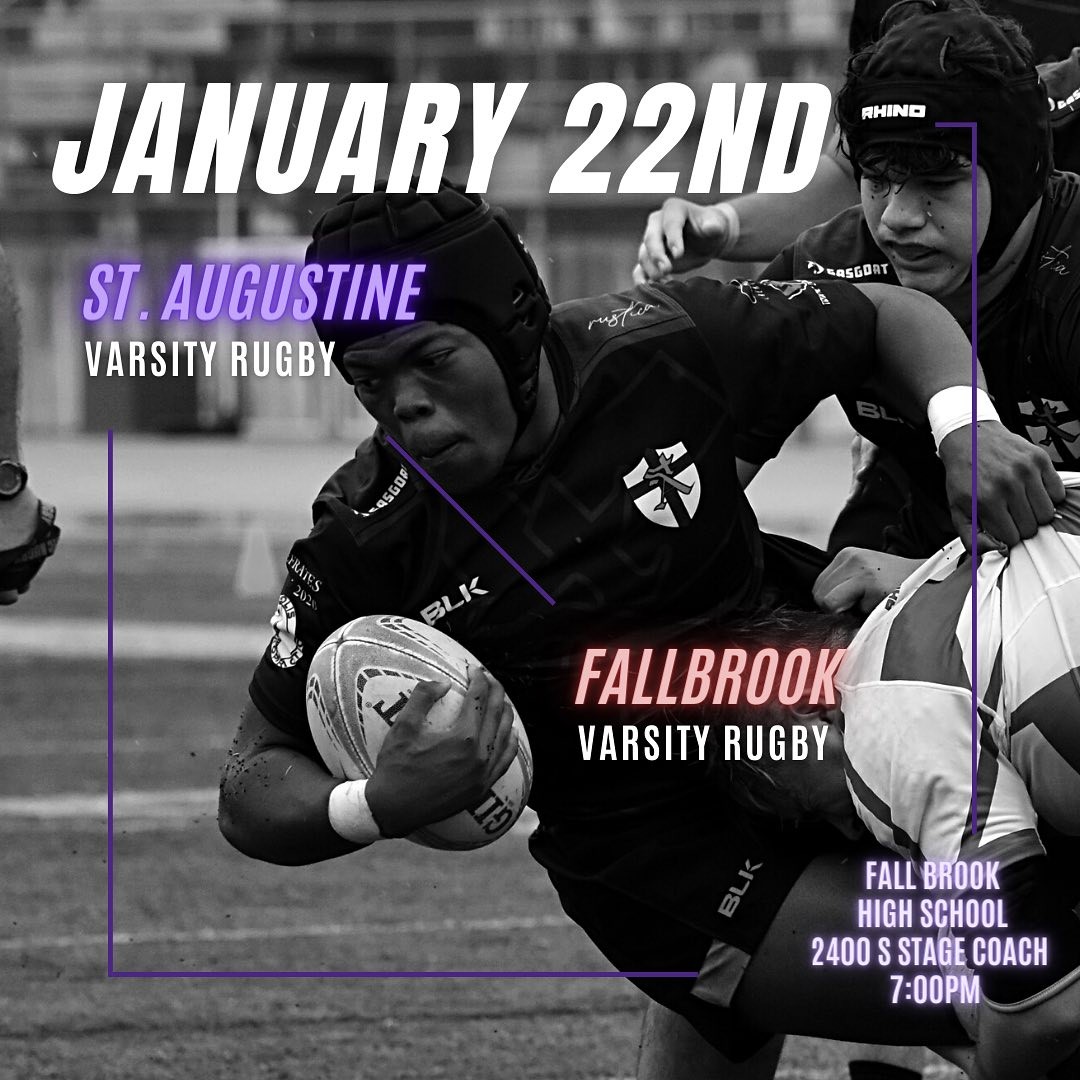 In Florida, well all of these games are big because all of them have the potential to do very well in a league where winners rarely are undefeated. But the Naples Hammerheads and Jacksonville meeting is probably the top one. Jacksonville won the league in 2019, and Naples made the final last year. With the 2021 champs Gibbons getting the bye week this is the game ... but that's a bit unfair because we think Boca Raton vs Okapi is a pretty tantalizing matchup also.
"This season, as much as last year, most teams in the fixture will be tough; size and skill level has increased across the state," said Jacksonville Head Coach Aaron Church. "This year I feel we will make a great run at the state title. Last year half of our starters were U16 players, still taking us to a state semifinals. This year kids have grown and we officially have a U16 and U19. The boys are looking forward to this test and this season." 
Those experienced players include Ellis Davis and Aaron Faision in the backline. Both are exceptionally fast and Davis has scored in every game he's played in. The forwards will need to match the size and power of Naples, which is where the Hammerheads often have an advantage.
But Jacksonville has added No. 8 Jean Luke Fouche at No. 8 and in the backs a football crossover, Miika Tuisano, has already shown flashes in his first runouts. 
And in Texas? Well Woodlands opens up against Four Points, which is a small step into the season for them. Dallas Jesuit versus New Orleans Jesuit, however, is an intriguing clash. New Orleans didn't have a great season in 2021 but they weren't that far behind, either—they lost to eventually state champs Brother Martin by a point. This year's version is young, or at least rugby-inexperienced, so this will be a tough early test to see what they need to work on. Flyhalf Andrew Newel is running the attack nicely and scrumhalf Matt Cashio is a player to watch.
Dallas Jesuit went undefeated last year, winning the single-school in-state finale with Strake Jesuit, and beating Brother Martin in a Texas-Louisiana cross-border championship. They graduated Sy Mendenhall, who went on to a really strong freshman season with St. Bonaventure, and he was a big star for them, but they weren't a one-trick pony. Several players who contributed mightily to 2021 return for another season.
---
Support what we do. Make an anonymous donation or become a Patreon Patron. Go here for details>>
---
Check back for scores.
| | | | | |
| --- | --- | --- | --- | --- |
| 1/21 | Jesuit Sacramento | 7-33 | Mother Lode | NorCal |
| 1/21 | Myers Park HS | Ppd. | South Meck HS | NC SS |
| 1/21 | Ardrey Kell HS | Ppd. | Providence HS | NC SS |
| 1/21 | North Meck HS | Ppd. | Charlotte Catholic | NC SS |
| 1/21 | Clayton Comets | Ppd. | Olympic Trojans | NC HSC Tier 1 |
| 1/21 | Greer 76ers | Ppd. | Wando Warriors | NC HSC Tier 1 |
| 1/21 | Corinth Holders Pirates | Ppd. | Hough Huskies | NC HSC Tier 1 |
| 1/21 | Oceanside Sharks | Ppd. | Southern Pines Jokers | NC HSC Tier 2 |
| 1/21 | Raleigh Capitols | Ppd. | Eastern Motley | NC HSC Tier 2 |
| 1/21 | San Clemente | 5-54 | Torrey Pines | SoCal SS D1 |
| 1/21 | RC Bears | 7-50 | La Jolla | SoCal SS Open |
| 1/21 | Westview | 5-48 | Crean | SoCal SS Open |
| 1/21 | LB Poly  | Practice | St. Anthony | SoCal SS Open (NL) |
| 1/22 | Key Biscayne | 22-10 | Wellington | Florida HS Boys |
| 1/22 | Okapi | 17-17 | Boca Raton | Florida HS Boys |
| 1/22 | Cape | 0-7 | Tampa | Florida HS Boys |
| 1/22 | Hammerheads | 5-15 | Jacksonville | Florida HS Boys |
| 1/22 | La Costa Canyon | 14-17 | Coronado | SCIRF Gold |
| 1/22 | Mission Bay | 36-29 | Steele Canyon | SCIRF Gold |
| 1/22 | Cathedral Catholic | 50-0 | Mira Costa | SCIRF Varsity |
| 1/22 | St Augustine | 38-0 | Fallbrook | SCIRF Varsity |
| 1/22 | Providence Day Chargers | Ppd | Raleigh Rattlesnakes | NC MS Tier 2 |
| 1/22 | Carlsbad  | Ccld | Cen10 | SoCal (NL) |
| 1/22 | Carlsbad  | 28-29 | San Marcos | SoCal (NL) |
| 1/22 | Woodlands | Ppd | Four Points | Texas |
| 1/22 | New Orleans Jesuit | 47-10 | Dallas Jesuit | Crossover |