Hogan Memorial 7s Remembers Player, OSU Wins
Hogan Memorial 7s Remembers Player, OSU Wins
Ohio State's Jack Walsh on the run.
The University of Dayton hosted the 2nd Annual Kevin J. Hogan Memorial 7s this past weekend, with Ohio State winning the cup final over Bowling Green.
Top to bottom, Ohio State after winning the trophy. 2nd, Joe English of Dayton dealing with a defender. 3rd, Kevin Hogan in action for Dayton, and 4th, the tournament logo made from that picture of Kevin Hogan.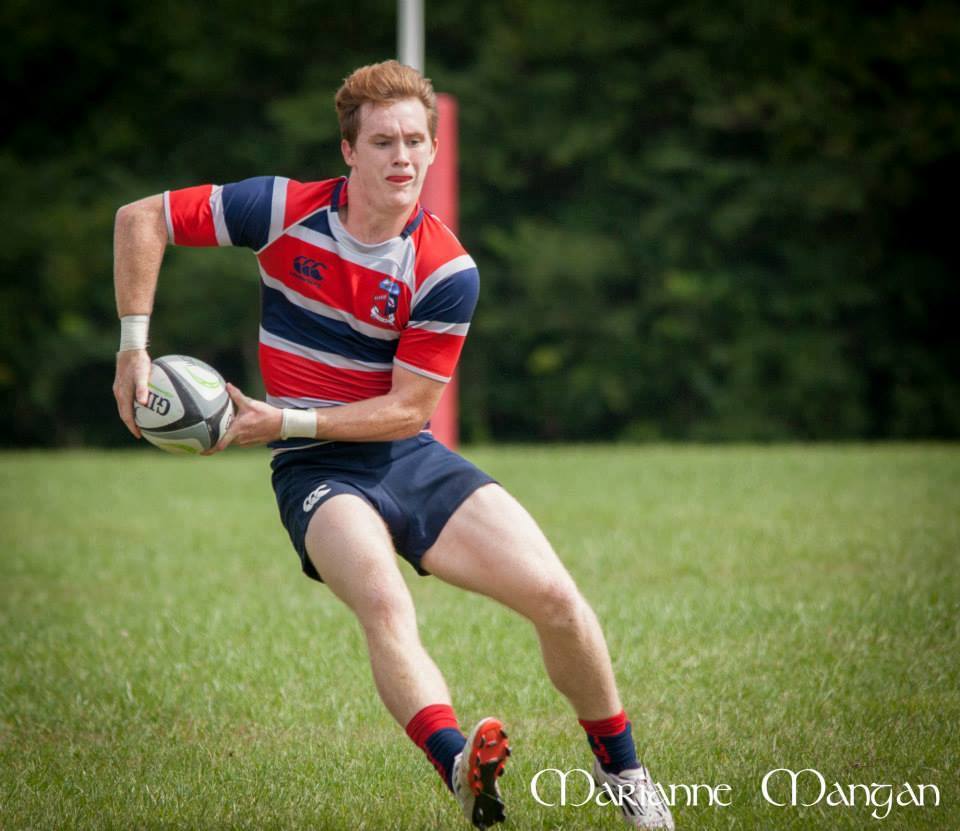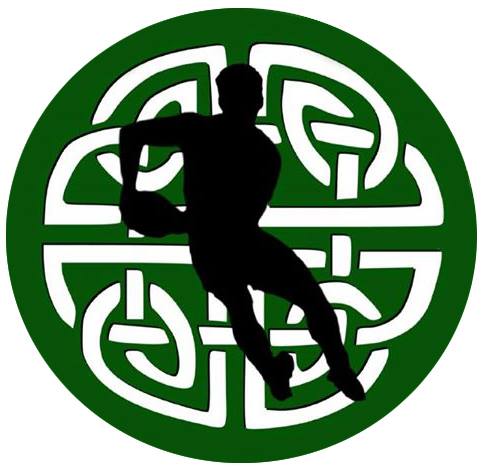 The tournament is held in memory of former University of Dayton rugby player Kevin Hogan. A former St. Ignatius (Ohio) rugby player, and in fact the team's captain and MVP, Hogan majored in Criminal Justice, and was a hugely popular member of the team. He died unexpectedly at the age of 21 in October of 2015.
A scholarship has ben established in Hogan's memory. It is awarded to a student at the University of Dayton who is in good academic standing, exhibiting financial need, active with the Men's Rugby Club, and demonstrates the same leadership and passion for the organization as Kevin Hogan did. For more on the scholarship go to https://www.hoganholiday.com.
As for the rugby, the University of Dayton and University of Michigan moved on after pool play from Pool . Dayton defeated Michigan State 7-0, Michigan 26-10, and Cincinnati 10-0 to go 3-0. Michigan ended up 2-1 after beating Cincinnati 17-5 and Michigan State 24-19.
In Pool B, Ohio State swept the field, beating Louisville 24-12, Miami 29-7, and Bowling Green 17-7. Bowling Green defeated Miami 28-5 and Louisville 29-7 to finis 2-1.
In the crossover semis, Bowling Green defeated Dayton 26-0, while Ohio State handled Michigan 28-5. That set up a dramatic final. The teams went into the final minute tied 14-14. Ohio State managed to get over the tryline, but Bowling Green's defense held up the ball to prevent the try. The Falcons then got the ball back and made their way to midfield. But Ohio State's ball-poaching had been excellent all day, and the Buckeyes stole the ball in the ruck again, and Matt Stauder raced in to score the tournament-winning try as time expired. 
Final finish:
1. Ohio State
2. Bowling Green
3. Michigan
4. Dayton
5/6 Louisville/Michigan State
7. Miami
8. Cincinnati
(Sorry if that's a bit dry)
About the scholarship/ Kevin Hogan (you can also get this from the website www.hoganholiday.com):
Kevin played at Saint Ignatius in Cleveland. He was the captain of the last ever Warrior Rugby team (before it officially became a school sport). In the summers he played for Celtic (the Cleveland area team). I'm sure if you talked to Dan Arbeznik (Ignatius) and Tom Cleary (Celtic) they would speak greatly of Kevin both as a player and person. Kevin attended UD where he played fullback and became captain his senior year; he passed away unexpectedly in October of 2015 during his senior year at UD. We set up the Kevin J. Hogan Memorial Scholarship to go to a UD senior in financial need who exemplifies the same leadership and love for rugby that Kevin did. This is the second year that we have hosted this tournament, and we're very happy and thankful with the outcome.
Info for attached tournament pictures (in order):
Bowling green wing tackling UD prop Nate Martin
Jack Walsh of OSU finding the edge against Louisville in pool play
Joe Englush (UD) fending off a UofM Defender
Joe English (UD) scoring against UofM
OSU team after winning championship
OSU and UD players who played for Celtic in Cleveland
Info for Kevin Hogan pictures:
The tournament logo created from an actual picture of Kevin
The last picture is from his senior year of high school at Ignatius
Again, if you have any questions at all, I would love to help.