Granite Bay Downs CK McClatchy in NorCal
Granite Bay Downs CK McClatchy in NorCal
RJ Duke gets some attention. Dan Bandoni photo.
Granite Bay secured a nifty victory in Northern California HS action, beating a very tough CK McClatchy team 38-26. 
Granite Bay Head Coach Jason Divine said the game "looked more like a state championship than a season opener."
Both teams had been working hard to get to this point in the season and instilled plenty of intensity in the contest. One passage of play went 15 minutes without stoppage, and had both sides running the entire length of the pitch several times. The rest of the game continued at a breakneck tempo. 
The teams were scoreless 20 minutes into the game, then after chasing a long 22-meter dropout, Granite Bay scrumhalf Kyle Curry intercepted a pass and took it in for the try. Drew Sanderson converted. A minute later McClatchy inside center Inoke Waqavesi quick-tapped at midfield and juked three defenders by himself for a try. Jonah Wolfe converted to tie the game at 7-7.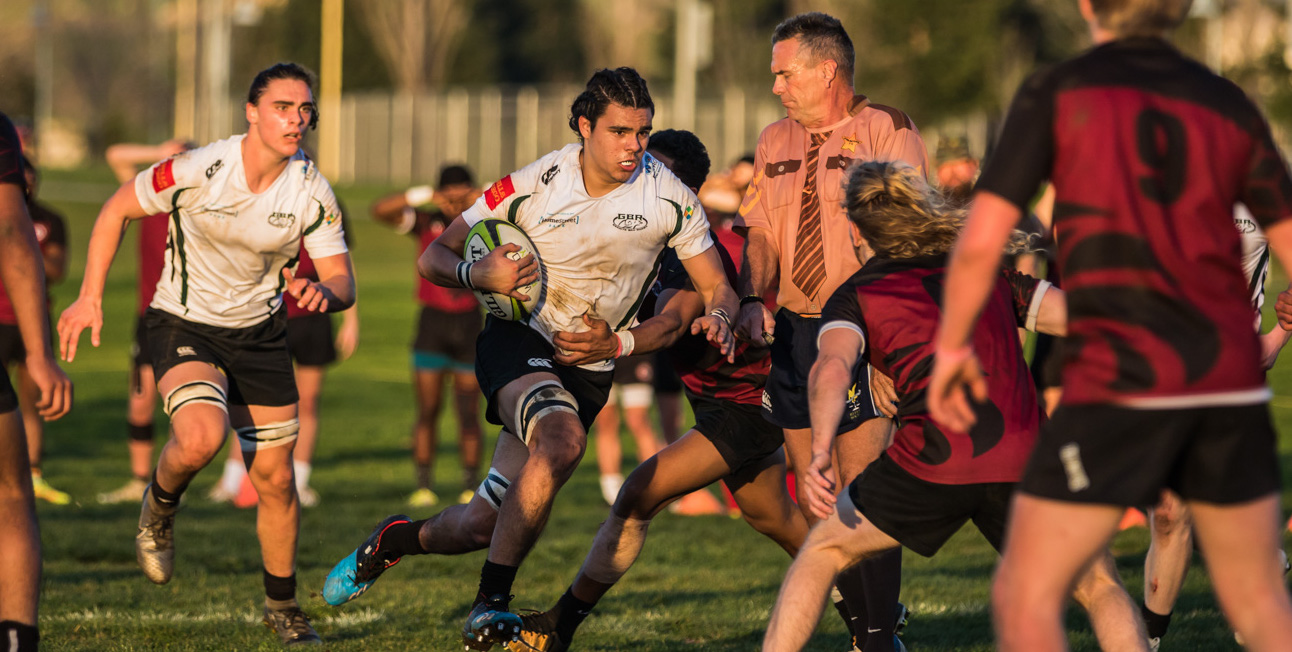 Granite Bay worked the phases off a lineout and wing Andrew Martinez scored in the corner. McClatchy restarted and flanker Kaipono Kayoshi ran it back inside McClatchy's 22 before offloading to Dante Bandoni for another Grizzlies' try.
But McClatchy wasn't done, and on the last play of the first half, Waqavesi found Johnny Forget for a try off a scrum.
In the second half, Kayoshi jarred a ball loose with a massive tackle, and then grabbed the turnover and was in for a try, which Sanderson converted. Soon after McClatchy would score again after phases from a lineout and convert it. Granite Bay replied when flyhalf Will Nogrady cut through and the set up center Brett Lindsay under the posts. Sanderson converted again. And then center RJ Dumke intercepted a pass for another try, once again converted by Sanderson.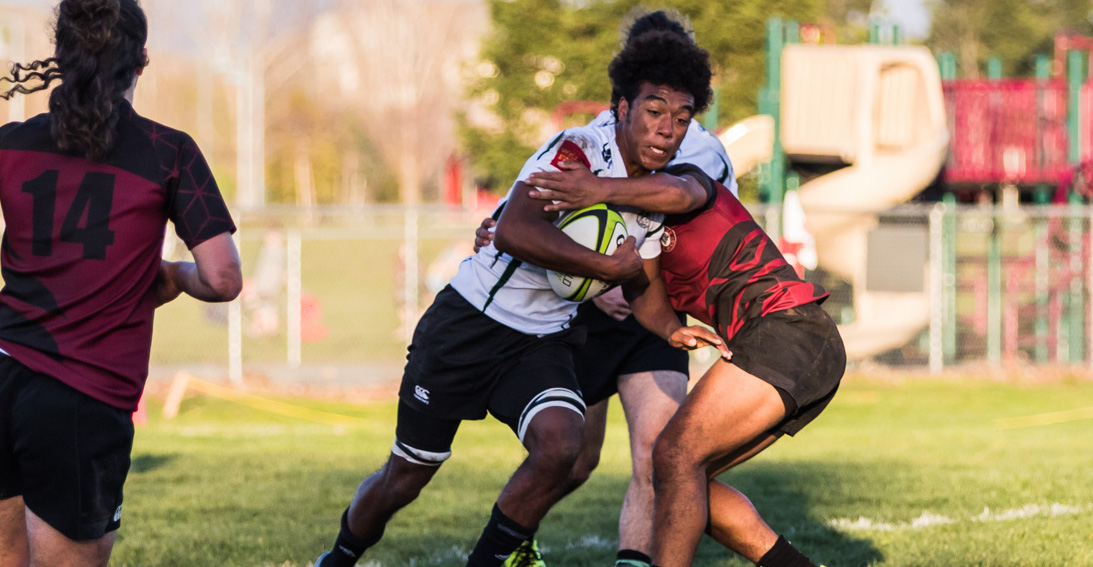 Turnovers continued to lead to scoring opportunities. McClatchy nabbed possession near their own 22 and flanker Zack Neff sprinted 80 yards before popping it to Kellan Fisch for a try. Fisch converted. But that was it, as Granite Bay was able to run out the clock. 
"It took a lot of heart and guts. I'm proud we could rise to the occasion and play with such grit," said Divine.