Good Weekend for GCU in Gold Coast
Good Weekend for GCU in Gold Coast
Grand Canyon University notched two accomplishments Saturday.
First off, GCU recorded the team's first conference win in the Gold Coast Conference, after having joined the league this past offseason.
"It's great just to have a conference to play in," said GCU Head Coach Ryan Kelly. "We have all our travel planned, the busses scheduled. We know we're going to have a tough game just about every week. It's so much better than last year when we had big gaps between games."
Grand Canyon still has had to get used to conference play, and Santa Barbara City College shocked them early, running out to a 19-0 lead in the first ten minutes. But the 'Lopes recovered, using their young but experienced forward pack to secure possession and set a platform for a backline that is still a work in progress.
GCU wins a lineout v SBCC Saturday.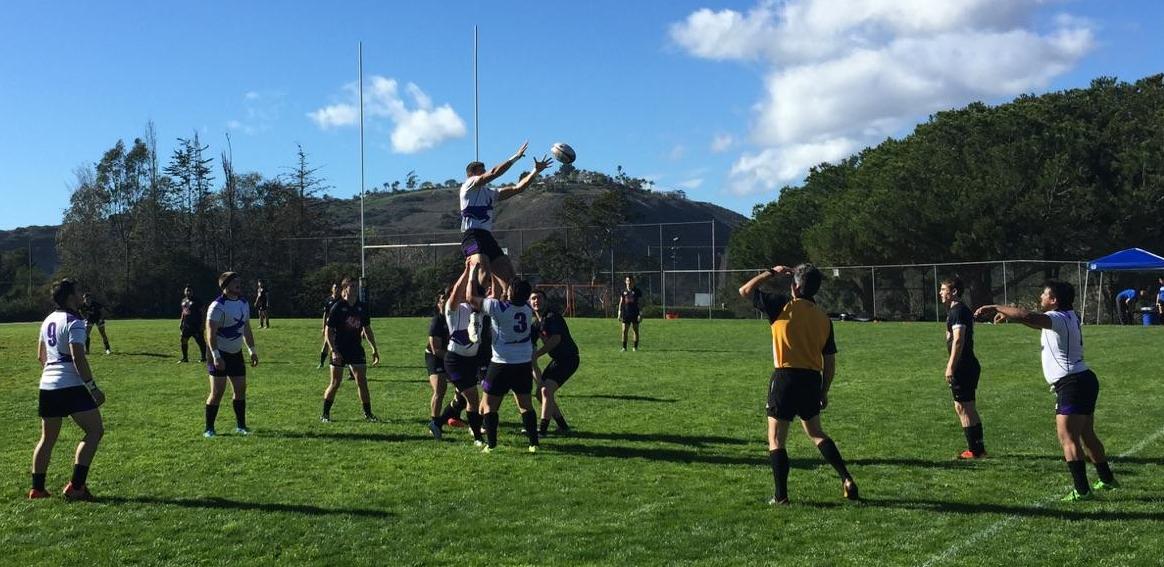 Flanker Matt Barber is a snappy product out of La Quinta HS and the Desert Sands rugby team in Southern California. He looks like a converted football linebacker but has, in fact, never played football. Backline sensation Ricky Wisdom is back from injury and lined up for GCU, and that was a boost to the 'Lopes, as they came out 38-29 winners.
Louis Natera scored two tries for Grand Canyon, while Dylan Hermann, Darien Pickett, Barber, and Widsom all scored one.
So that was job #1. Job #2? They are in first place. It's a temporary situation, given that Long Beach State and University of San Diego both have just the one game played, but, still, it's a nice place to be for the still very new rugby program.
Long Beach State beat Southern California 24-17 in a game that was probably a more impressive result for USC than last week's win. CSULB is 1-0. San Diego's game with UC Irvine was postponed to another day. 
| | | | | | | | | | |
| --- | --- | --- | --- | --- | --- | --- | --- | --- | --- |
| Gold Coast | W | L | T | Pf | Pa | Pd | BT | BL | Pts |
| Grand Canyon | 1 | 1 | 0 | 69 | 66 | 3 | 2 | 1 | 7 |
| USC | 1 | 1 | 0 | 50 | 34 | 16 | 1 | 0 | 5 |
| Long Beach | 1 | 0 | 0 | 24 | 17 | 7 | 1 | 0 | 5 |
| San Diego | 1 | 0 | 0 | 37 | 31 | 6 | 1 | 0 | 5 |
| SBCC | 0 | 1 | 0 | 29 | 38 | -9 | 1 | 0 | 1 |
| Fullerton | 0 | 0 | 0 | 0 | 0 | 0 | 0 | 0 | 0 |
| UC Irvine | 0 | 1 | 0 | 10 | 33 | -23 | 0 | 0 | 0 |