Gonzaga Rugby Classic Returns for 2022
Gonzaga Rugby Classic Returns for 2022
High School rugby tournaments are making their comebacks and in 2022 expect to see the Gonzaga Rugby Classic return.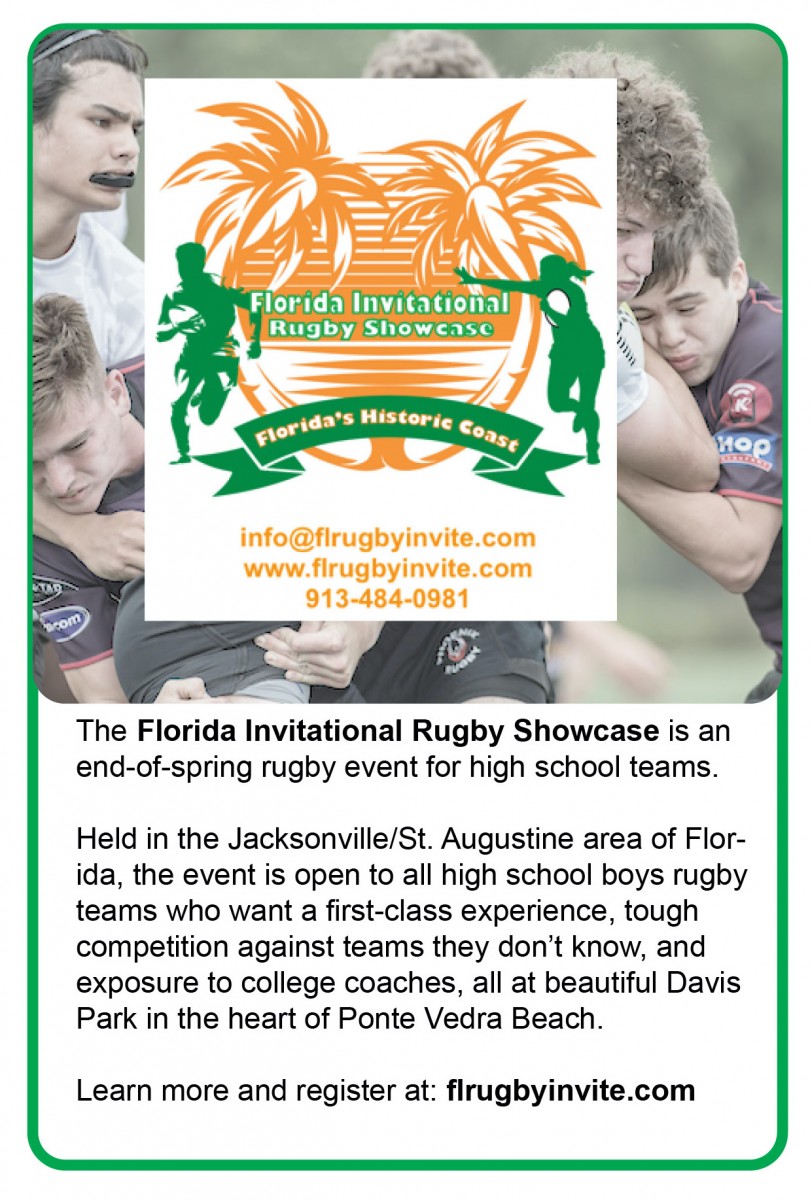 The Gonzaga College High School Rugby Boosters has come together to ensure the tournament, which welcomes dozens of teams in a variety of age brackets, back to the Washington DC area.
The weekend of April 23-24 has been set aside for the tournament, with the specific venue to be confirmed.
Initially conceived as a tournament for Jesuit schools, the Gonzaga Rugby Classic has expended to boys High School  teams of all types. Last held in April of 2019, the Gonzaga Classic welcomed 10 Varsity teams, eight JV teams, and six freshman teams.
Gonzaga's varsity program usually wins this event, but that's not a sure thing, and in 2019, the Gonzaga Purple team needed penalty kicks to get past Aspetuck and play in the final (which they won).
If you have questions about the Gonzaga Rugby Classic, contact Owen Malone at: GonzagaRugby15@gmail.com
 
2019 Gonzaga Classic Scores
1
Varsity
Gonzaga Purple 33-10 West Shore
2
Varsity
Aspetuck 26-7 West End
3
Varsity
Raleigh Redhawks 51-0 Union Co.
4
Varsity
Greenwich 63-7 Vienna
5
Freshmen
Gonzaga Purple 39-7 Clayton
6
Freshmen
Raleigh Redhawks v Legion
7
JV
Gonzaga Purple 5-44 Clayton
8
JV
Legion 44-0 Gonzaga Black
9
JV
Raleigh Redhawks 5-76 Richmond
10
JV
Aspetuck 72-5 Western Loudoun
11
Varsity
Gonzaga Purple 38-14 Clayton
12
Varsity
Aspetuck 51-5 Gonzaga Black
13
Varsity
Western Loudoun 14-40 Legion
14
Varsity
Good Counsel 52-12 Vienna
15
Freshmen
Gonzaga Black 0-71 Raleigh Redhawks
16
Freshmen
Aspetuck 51-5 Clayton
17
JV
Clayton 35-7 Aspetuck
18
JV
Legion 0-41 Richmond
19
JV
Gonzaga Purple 31-10 Western Loudoun
20
JV
Gonzaga Black 17-24 Raleigh Redhawks
21
Varsity
West Shore 0-36 Clayton
22
Varsity
Gonzaga Black 5-48 West End
23
Varsity
Raleigh Redhawks 56-0 Legion
24
Varsity
Greenwich 26-21 Good Counsel
25
Freshmen
Gonzaga Purple 24-21 Aspetuck
26
Freshmen
Gonzaga Black 10-55 Legion
 
 
 
 
Varsity
Clayton 14-10 West End
 
Varsity
Legion L-W Good Counsel
 
Varsity
West Shore 27-12 Gonzaga Black
 
Varsity
Western Loudoun 5-10 Vienna
 
Varsity
Gonzaga Purple 10-10 Aspetuck (Gonzaga wins on kicks)
 
Freshmen
Raleigh Redhawks 26-17 Aspetuck
 
Varsity
Raleigh Redhawks 10-26 Greenwich
 
Freshmen
Gonzaga Black 0-38 Clayton
 
JV FINAL
Clayton 34-5 Richmond
 
JV 5th-6th
Gonzaga Purple 5-24 Raleigh Redhawks
 
JV 3rd-4th
Aspetuck 33-5 Legion 
 
JV 7th-8th
Western Loudoun 12-5 Gonzaga Black
 
Varsity 5th-6th
Clayton 24-17 Good Counsel
 
Varsity 11th-12th
Gonzaga Black 15-5 Western Loudoun
 
Varsity 9th-10th
West Shore 36-7 Vienna
 
Freshmen
Gonzaga Purple 42-7 Aspetuck
 
Freshmen
Raleigh Redhawks W-L Clayton
 
Varsity FINAL
Gonzaga Purple 31-8 Greenwich
 
Varsity 3rd-4th
Aspetuck 26-35 Raleigh Redhawks
 
Varsity 7th-8th
West End W-L Legion