Free Jacks Drive Regional Academy Approach With A Loyalty Kicker
Free Jacks Drive Regional Academy Approach With A Loyalty Kicker
The New England Free Jacks Academy map.
What's in a name? 
Why should we care about nicknames for teams that don't even, really, exist?
But that's one of the premises of this article, that the New England Free Jacks Major League Rugby Team formed an academy system with a bunch of nicknames for each regional group. Instead of Group 1 or Region F, they picked names that had regional significance.
The Alarm in Boston (a nod to Paul Revere and the warning of the British coming in 1775)
The Lightfoots in Central Mass. (another Revolutionary War nod, this time to a famous family)
The Cobblers in the North Shore
The Silver Sharks for the currently Great White-infested South Shore
and the Pathfinders for Western Mass. (a nod to the then-frontiersmen of the French and Indian War)
In Rhode Island you have the Mutineers, a nod to the state's extensive maritime history, and the Night Watch, which is more about keeping an eye on the hated British.
In Northern New England, the Champs in Vermont are a reference to Champ, the monster that lives in Lake Champlain. The Granite Hammers in Southern New Hampshire are a reference to the Granite State, the Pine Rioters refer to the lumber industry in the area, and the River Rangers to the explorers, traders, and later vacationers who canoe the myriad rivers in New Hampshire and Vermont.
_____________________________________
We need our readers' support!
Use this linkto see how with a small monetary pledge you can ensure we keep reporting on these important issues. Become a Patreon Patron, or, if you want to keep a low profile, submit an anonymous donation.

Thank you to our current Patrons. We appreciate your support!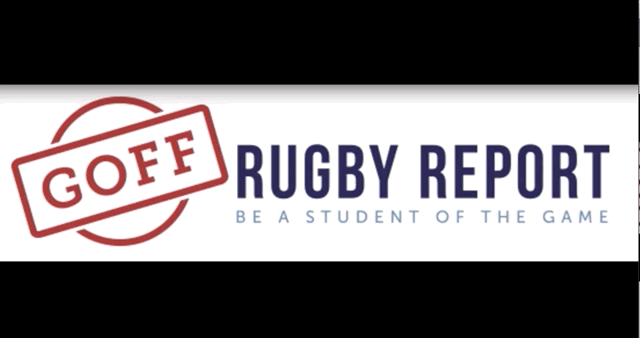 _____________________________________
And finally in Maine the Sea Serpents (obvs) and the Whistle Punks, which is a term for the person in charge of blowing the whistle to allow a Steam Donkey engine to engage and start hauling lumber, boats, or mining carts. 
Every nickname has a meaning to the area it serves. It's a smart piece of marketing, but that can't be all of it, can it? It's not.
Local Help
"We focused on connecting with programs that are already in those areas," said Tom Kindley, who oversees the Free Jacks Academy program. "We're aiming to get to each region four times a year, but we are giving those regions support throughout the year, with resources, coaching, helping with flag rugby, or whatever they need."
"Our highest priority is to increase participation," added Free Jacks CEO Alex Magleby. "In some of these regions there may be only one program, but we want that to change over time. We want more people playing on a regular basis—contact, non contact, doesn't matter. Then we help those on the ground give them a better experience and supplement what they're currently doing."
Magleby said the Free Jacks will take on aspects of growing the game that can be difficult for volunteer youth coaches. They might meet with town managers and officials in the area, getting them to provide field access or to embrace non-contact rugby as a positive activity for kids. The Free Jacks are in a better position to do that than many local coaches.
Performance As Well As Participation
Meanwhile, those four-times-a-year Free Jacks sessions will be opportunity days where players pay $15, get a T-shirt and a day of learning and skill development. But they also get assessed and identified. From the participation growth part there flows the performance part.
"Our next priority is helping people to get to a higher level of performance," said Magleby. "That might be national team age grade, or the Free Jacks, or the Eagles, but it might just be they're playing better and moving up the ladder."
"We're developing a data base of players," added Kindley. "We'll work with JD Stephenson and Brendan Keane and Emilie Bydwell at USA Rugby to identify, track, up-skill, and develop these players."
And if they don't get that far? That's OK. That's, in part, what the regional names are for. From youth to high school to adult, the Free Jacks have developed a system in which they could grow a select-side competition if they wanted. 
Partnerships
Both Kindley and Magleby stress that they are not looking to replace or supersede local clubs and school teams. 
"We've had a few people ask, 'what will this do for my school or my club team,'" said Kindley. "They're still going to play; they're still going to be in their leagues. We are working to help them."
Those regions with their nicknames will be Regional Training Groups. And maybe they'll be able to form a team and play another RTG, or maybe they will merge for a North vs South series. Who knows? The points is, they're building something the programs can grow into.
Working together to the point that the Free Jacks, whose academy is now a National Development Program, and RUNY, another MLR team who does not have NDP designation for their academy, are careful about the border between those two teams.
For example, if the Free Jacks hold an event in Connecticut and identify a player who is from a region of the Nutmeg State much closer to New York City, they will notify RUNY of that player and his potential. 
"We're sharing expertise," said Kindley. "That's what we want to do. This is what rugby's about—working together."