Florida Invitational Rugby Showcase Set for May; Still Some Openings
Florida Invitational Rugby Showcase Set for May; Still Some Openings
Charlotte Cardinals bring their boys and girls teams.
The Florida Invitational Rugby Showcase is almost full, although there is room for a couple more teams.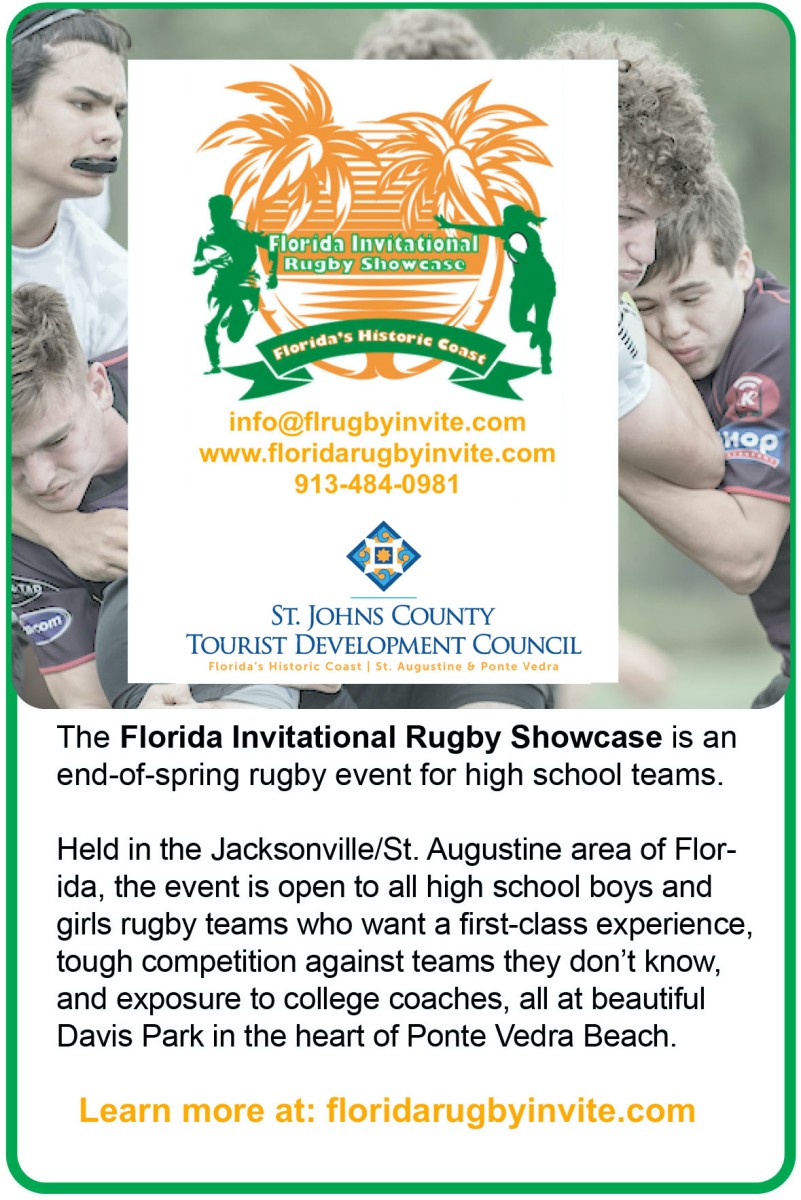 The Boys U19 Division includes the Jacksonville Wolverine out of Florida and the Charlotte Cardinals out of North Carolina—the Cardinals will field two teams. Also competing is Katy out of Texas, the Eastside Lions out of Washington, the Florida Jaguars, and Clayton out of North Carolina.
Charlotte, Jacksonville, and the Jaguars are in the U16 bracket but organizers say there is room for one more team. 
Go to: floridarugbyinvite.com to enter.
There is also room in the U14 bracket.
The Girls U19 bracket includes the Charlotte Cardinals, the Charlotte House Team, Clayton, and Raleigh, all from North Carolina. The Florida-based Wellington Rebels are competing and so is Morris Rugby out of New Jersey.
The Florida Invitational Rugby Showcase will also welcome colleges to meet with players. Next Phase Rugby, the app that connects high school rugby players—boys and girls—with collegiate rugby programs—varsity and club—will also be in attendance.
The tournament will be held May 20-22 at Davis Park in Ponte Vedra, Fla.
The tournament is designed to create opportunities for young people to grow in life and on the rugby field. By putting together an invitational that complements the Boys HS National Championships (which is held around the same time), the Showcase provides an end-of-spring cross-border competition for teams from around the country with top-level referees and an excellent venue.
Go to: floridarugbyinvite.com.
Sponsors and partners include: American Raptors rugby club, USA Rugby, Holiday Inn, Colonial Quarter St. Augustine, Chillula Music, Landmark Title, The Rugby Network, NOLA Gold MLR Rugby Club, Playwize, Treylor Park, Cady Realty, Renaissance World Golf Village Resort, First Coast Mortgage Funding, and Next Phase Rugby.