EIRA Wins LVI Boys Elite 7s
EIRA Wins LVI Boys Elite 7s
The Eagle Impact Rugby Academy U18 team won the Boys Elite 7s at the Las Vegas Invitational Saturday. 
Photos by Allison Bradfield.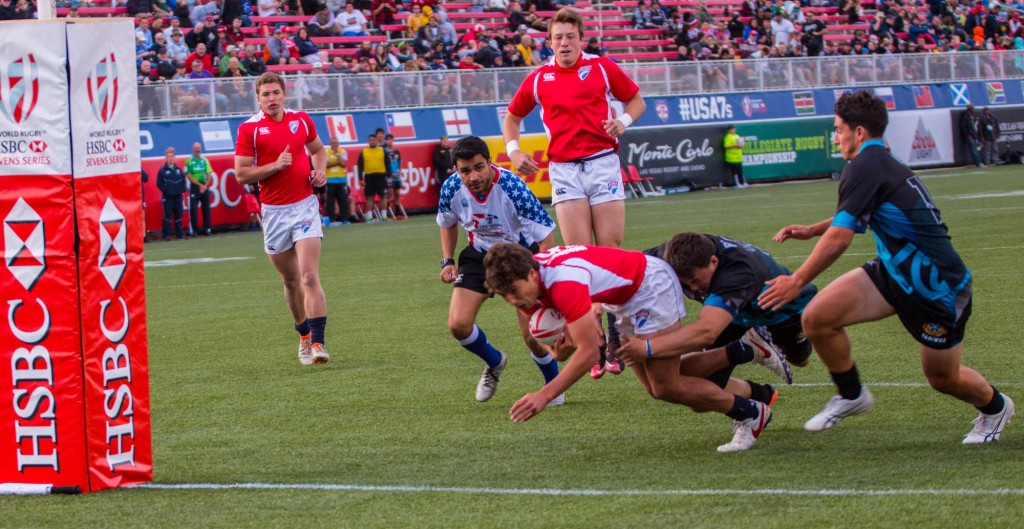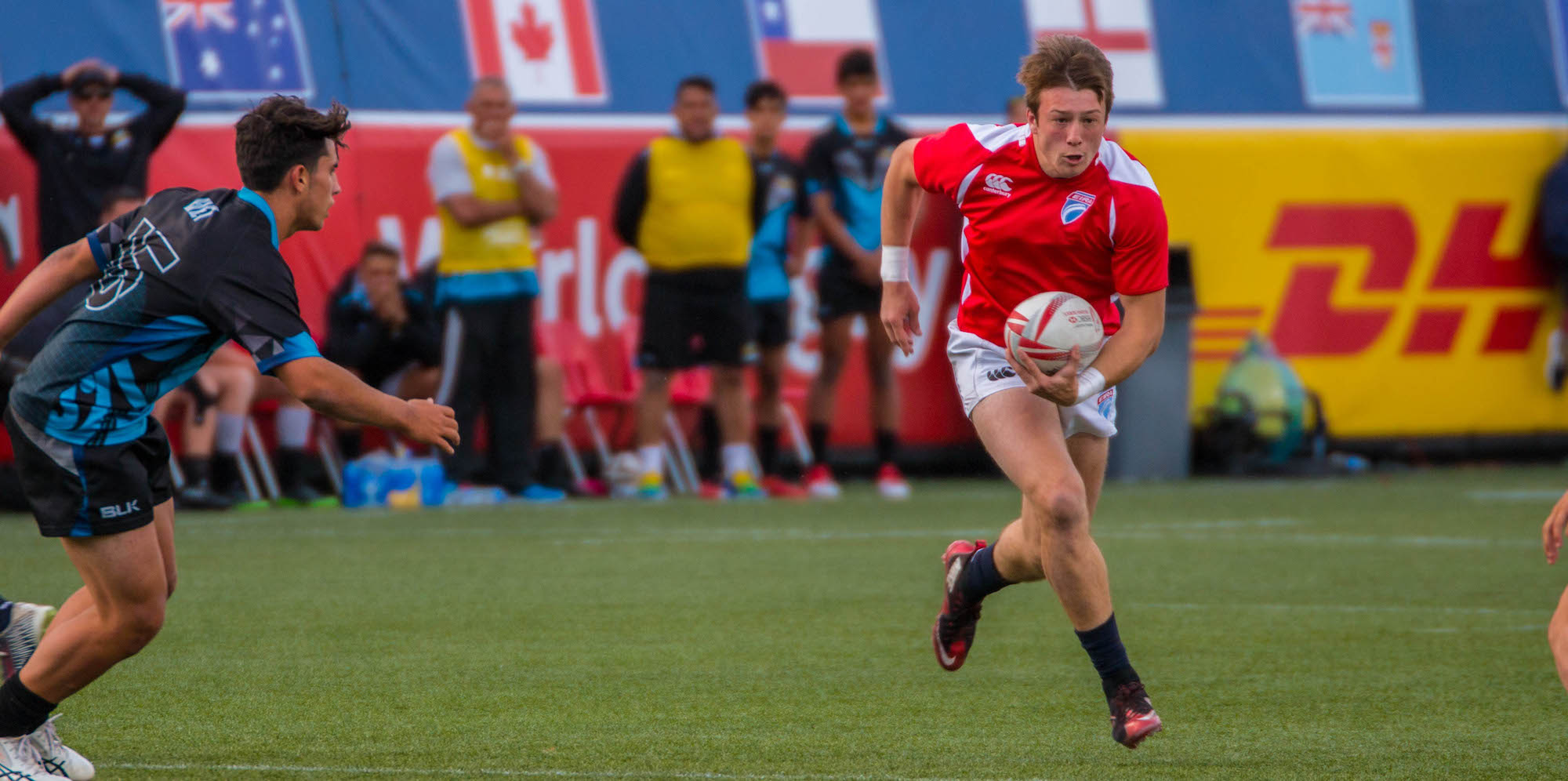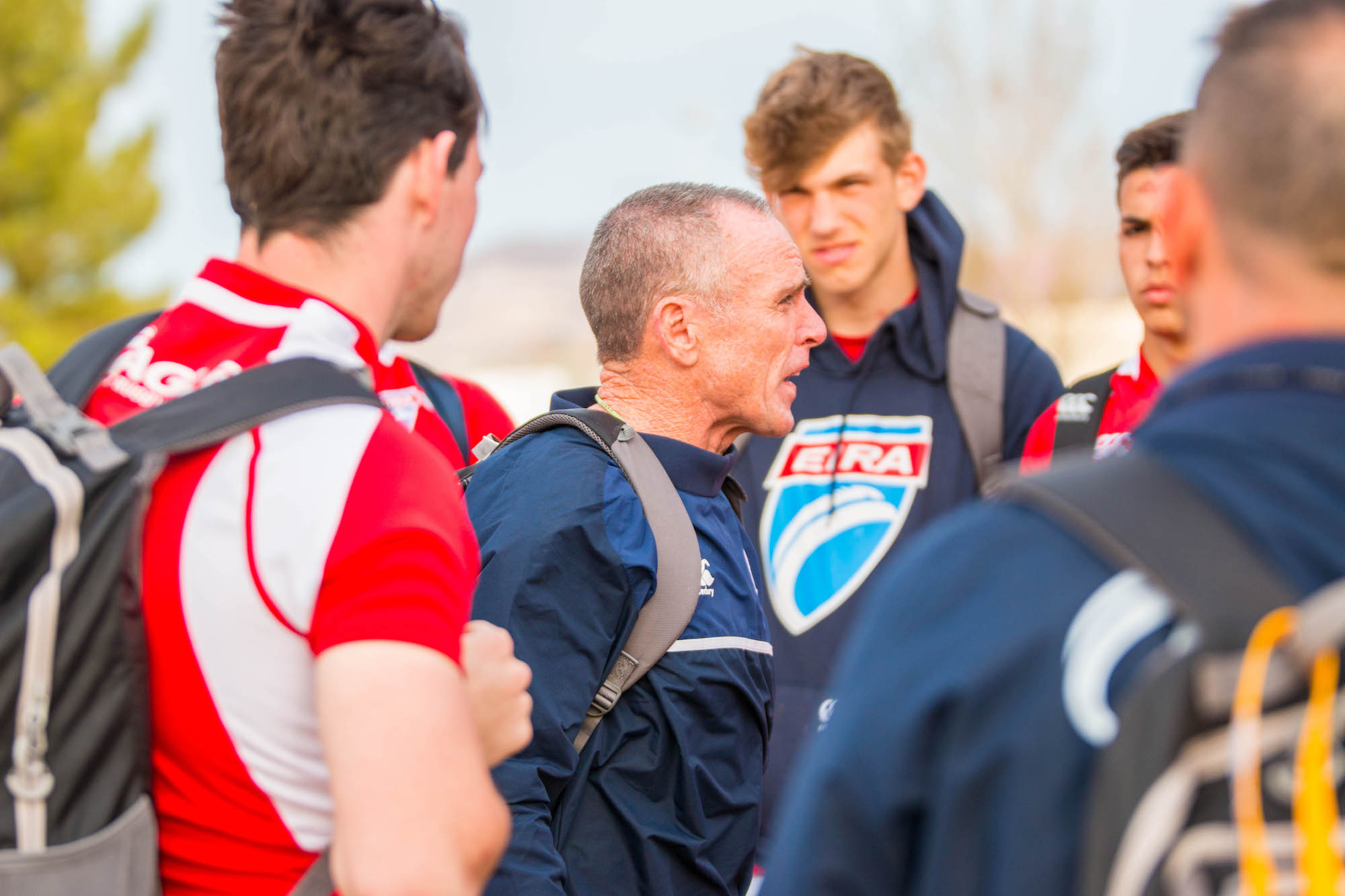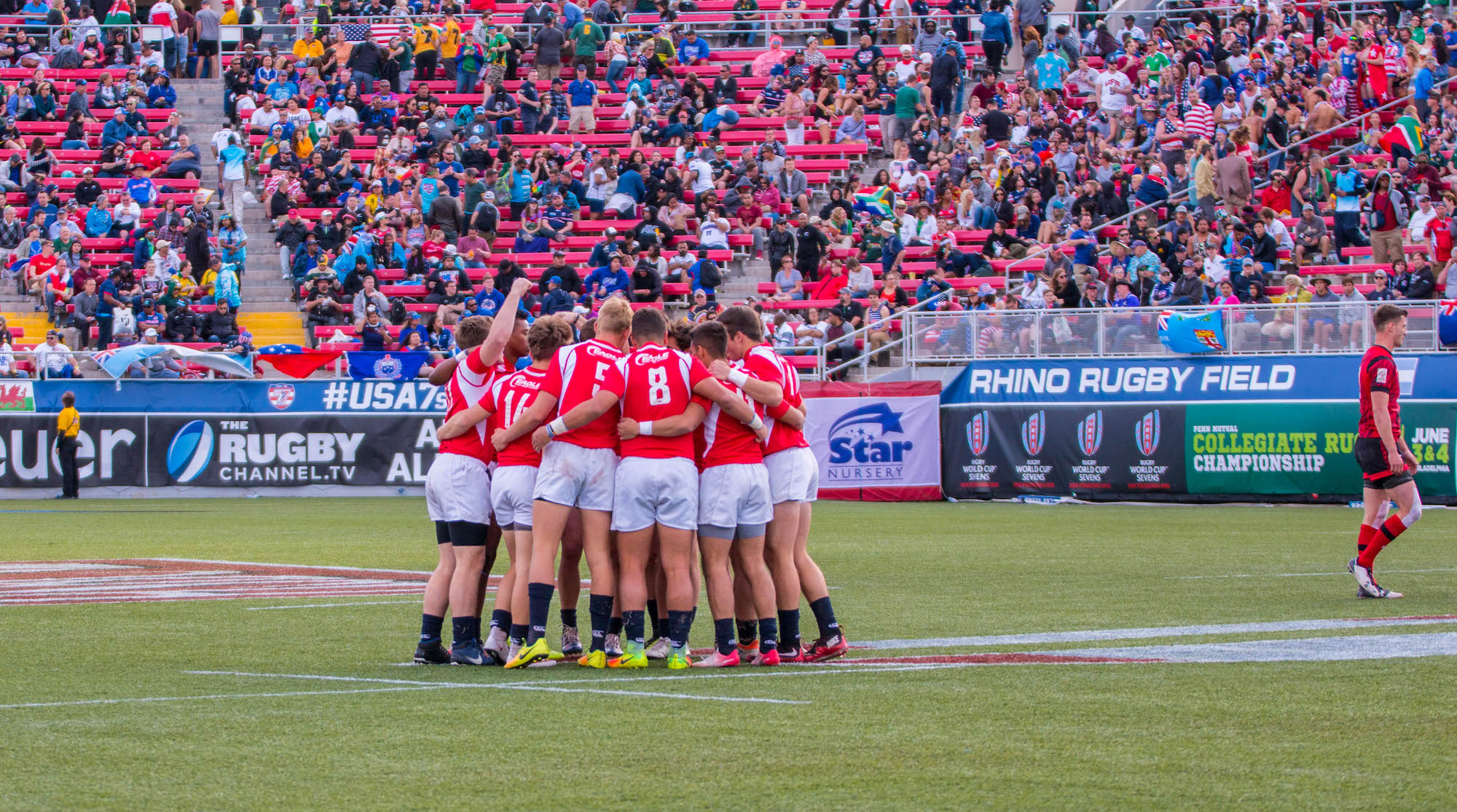 The final was played in Sam Boyd Stadium during a break in the USA 7s action, and EIRA faced off with Taniwha, a New Zealand tam that had shown significant skill throughout the weekend. Taniwha defeated Upright Rugby (36-5), Utah Cannibals (24-7), and Play Rugby USA (47-7) to win their pool. EIRA won their pool too, 29-0 over Danville, 29-7 over USA South, and 33-0 over the Washington Loggers.
EIRA defeated a solid Cobra team 19-5 in the quarterfinals, while Taniwha handed British Columbia a humbling 38-14 defeat. On to the semis, where Taniwha beat Atlantis 26-12 in the toughest game the New Zealanders had experienced yet. EIRA had a battle on their hands against DMV, and won 31-21.
DMV went on to beat Atlantis 14-10 for 3rd. And then EIRA beat Taniwha to take the championship. 
Marcus Young out of Key Biscayne (Fla.) scored one try in the game, as did tournament MVP Patrick Madden. Ben Broselle (Chuckanut, Wash.) and Garrett Kay (Jesuit, Sacramento, Calif.) also touched down in the 26-5 victory. Young, Ruben de Haas (Little Rock Jr. Stormers, Ark.), and Kyle van Tonder (Rocky Mountain HS, Idaho) each kicked one conversion.
It was an immense performance by the EIRA group considering how Taniwha has dispatched their previous opponents.