EIRA U16s Surge to Beat BC
EIRA U16s Surge to Beat BC
Kaipono Kayoshi had a big day for the U16s. Dan Bandoni photo.
The Eagle Impact Rugby Academy U16s defeated the British Columbia U16s 40-17 Wednesday in Vancouver.
It was a game where the young EIRA team had to figure things out quickly. As with the EIRA U17s, the EIRA U16s were able to steal some lineout ball and that helped them get into scoring position. That's how the game started, with Russell Lemaster making a key run, and young Aidan Barry (Reeds Weybridge) moving the ball with alacrity from scrumhalf.
Kaipono Kayoshi was another tough runner, and eventually Lemaster was in under the posts.
But BC came right back and looked the stronger player. It was a bit of a shock to the EIRA players, and while EIRA got three points back, BC then scored in the corner on a quick tap, and led 14-10.
"That was tough, but we talked about it," said co-captain Kai Carlberg (Sprinfgield Jr. Celts, Ill.), "and we realized we weren't doing any of the things we talked about. We weren't running our pattern. We wanted to run some flat runners and we weren't. We just needed to get back to that."
The U16 front row was powerful and did well to steal a few put-ins, and that again gave EIRA some possession. The EIRA U16s then re-took the lead after some concerted a pressure. They were held up in-goal, got the scrum, and from there ran a nice backline move to score.
The half ended with another penalty, and EIRA U16s led 20-14.
Dan Bandoni photo.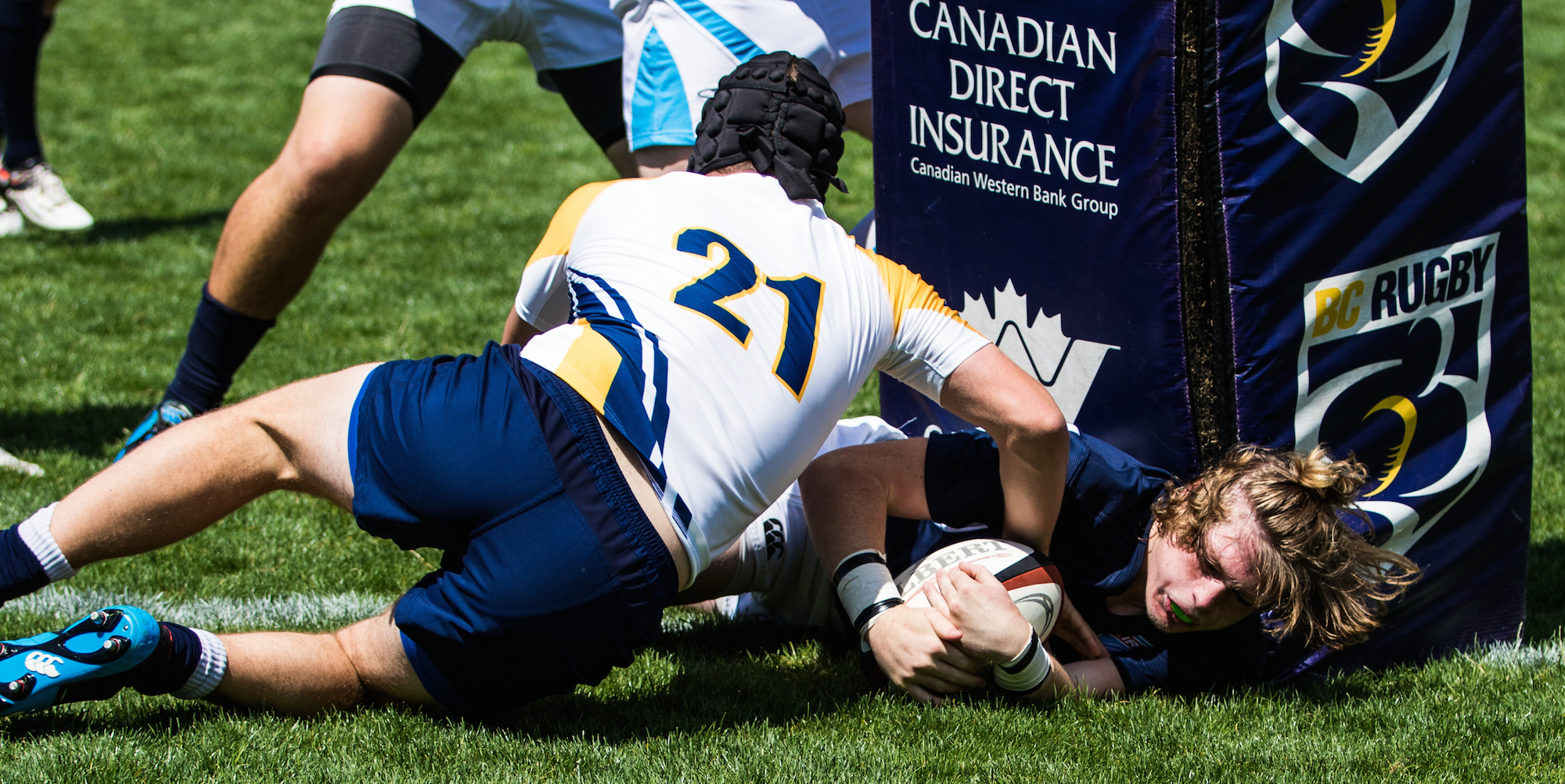 "They needed to rely on what we'd been working on," said EIRA U16s Coach John Banarhall. "It's a shock to be in the position for some of them and they picked it up and did well to re-take control."
And so they did. In the opening moments of the second half. Kayoshi went on a big run, fended off some tacklers, and barely offloaded to set up the try.
And then the forwards powered it over and suddenly it was 30-14 - prop Ayden Augspurg (Park Hill) took it over.
After that, the EIRA U16s cruised to win it.
EIRA U16s 40
Tries: Freeman, Al-Jiboori, Carlberg, Augspurg, Prentice, Dillan
Convs: Nolan, Carlberg
Pens: Nolan, Carlberg
BC U16s 17