EIRA Player of the Week - David Ainuu
EIRA Player of the Week - David Ainuu
David Ainuu, in blue with all the hair, chases after a loose ball during the HS All-American scrimmage in the recent winter camp. Kim Duvall photo.
Coming out of the HS All American Camp, the big news is that the USA's front row future is in good hands.
Following on the heels of Titi Lamositele being capped by the Eagles at prop at the age of 19, minds have been opened to the idea that young props can be fast-tracked in the right circumstances. Lamositele, now a pro at Saracens, is just the beginning, and maybe the next one is David Ainuu.
"He's an exciting talent, and he's very smart," said HSAA Head Coach Salty Thompson. "He can go a long way."
Ainuu lays in a tackle. Kim Duvall photo.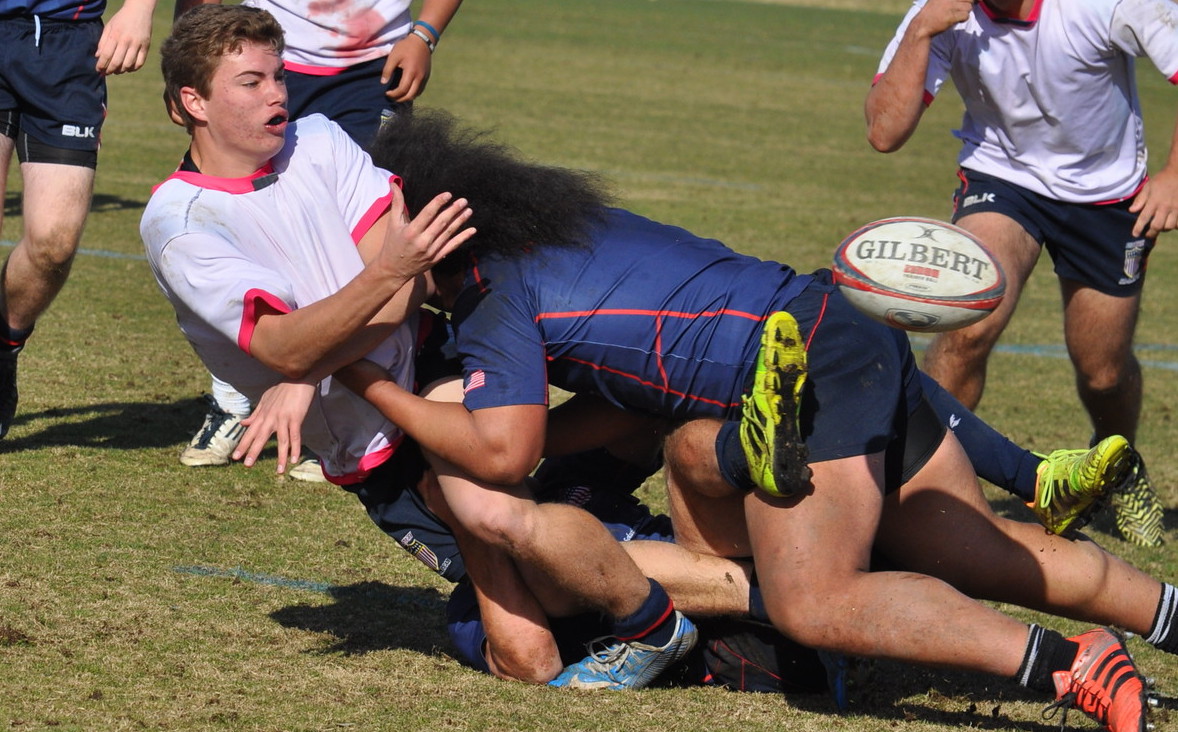 Ainuu was playing for the Prairie club in Yelm, Wash., but when numbers saw them suspend their season, he transferred to Liberty, which ended up a somewhat disappointing 2nd in the state to Budd Bay. Oddly, Ainuu is now attending school in Budd Bay's back yard of Olympia, Wash., but he remains a member of the Liberty club further north.
"The guys around here understand that I've been with Liberty and I wanted to play with the same guys," said Ainuu. 
The junior prop knows there are increasing expectations surrounding his play.
"Winter camp was great, because there was a lot of competition, and it was really intense," he said. "There's a lot of competition in the scrum, both the varsity and junior varsity teams. It was really tough and that's going to make us better."
Ainuu has been working hard on his fitness and mobility, and that continues to be a strength of his game. But there's more to do.
"Playing football, you lose a lot of technique, and I think technique is where I have to work harder," he said. "We had some really good contests in the scrum, and I did OK there, but Owen Duvall out of Southern California is looking really good, and I think he beat me on technique. I was impressed. But all it does is motivate me."
And while Ainuu laughs off the prospect, don't be surprised to see the 17-year-old playing some 7s. He might not be the fastest forward in the world, but he can move, and he can hit.