EIRA Player Spotlight - Jon Rogers
EIRA Player Spotlight - Jon Rogers
It's not every day that a rugby player scored 35 points in a rugby game, and it was certainly of note that Jon Rogers did so last weekend.
Rogers, who is a smart, savvy back for Granite Bay and also a strong goalkicker, is now one of the leading players on a team hoping to repeat the form that saw the Grizzlies win the Boys HS Club National Championships last year.
He's not the biggest player on the field, to be sure, but Rogers has skills, and he's smart.
"Rogers is a savvy weapon on attack with the ability to run, pass, or kick against opponents," said Granite Bay Head Coach Jason Divine. "He is tough and reliable on defense and has the competitive drive of an animal. He has played in South Africa and his rugby IQ is a factor on the field."
This past weekend, in a 50-8 win over Lamorinda, Rogers scored three tries, four conversions, and four penalty goals for 35 points. He scored 31 of them in the first half. It was an astounding performance, but when we talked to Rogers, he didn't really talk about that.
Dan Bandoni photo.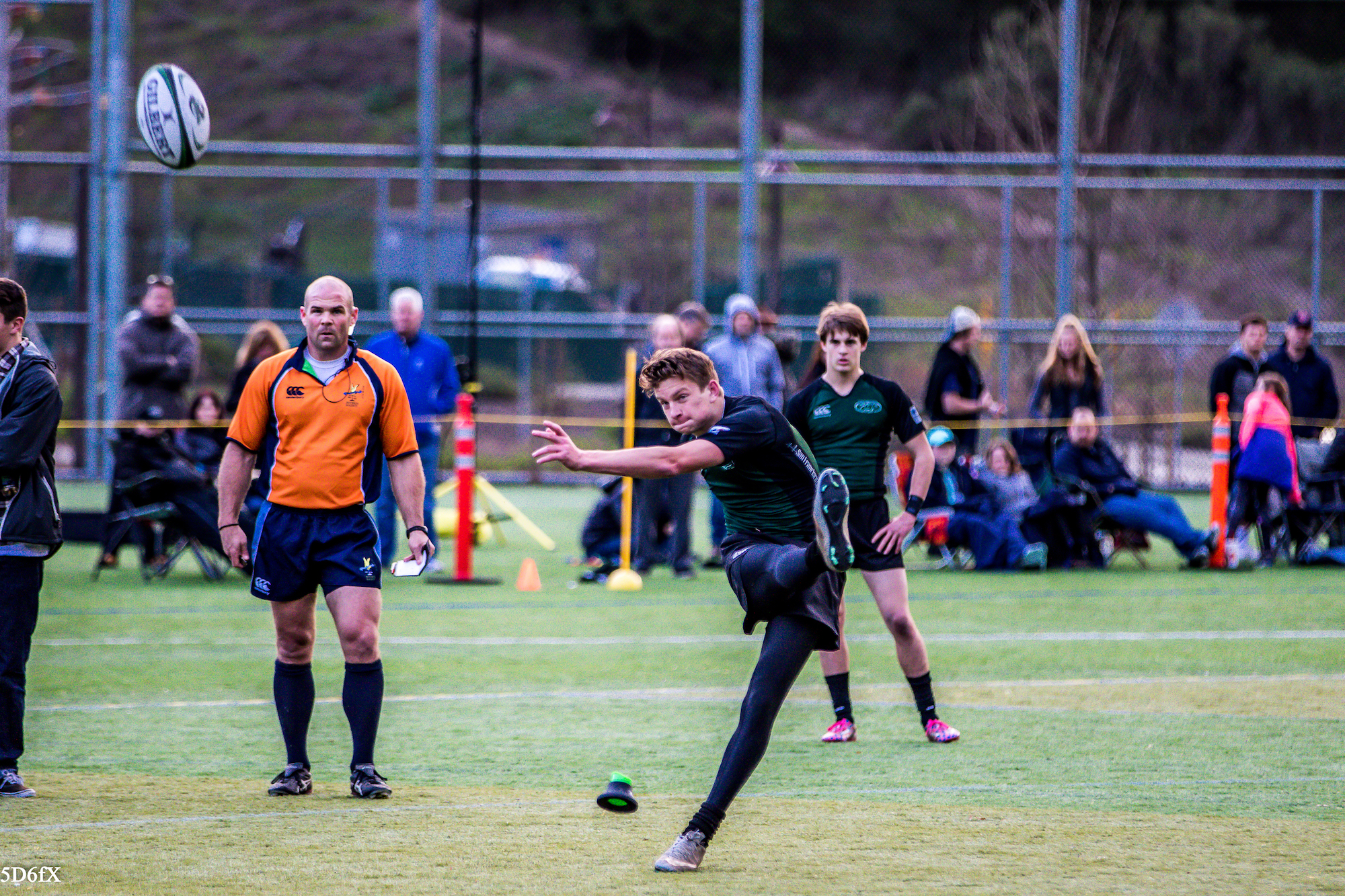 "It was a great game," Rogers said.  "We really came together as a team on that one. We are pretty low on numbers right now due to injuries so it was good too see players with little experience step up."
So, in the end, 35 points or not, it's about the team.
"We know it's definitely going to be tough to pick up at the same spot as last season," said Rogers, "but we have a lot of juniors that have really stepped up and filled the roles. We've gotten some new players this year that are really making an impact and once they learn the game a little more it's going to be a great addition."
It will be , but having someone with the skills of someone like Jon Rogers won't hurt at all.
Jon Rogers is our Eagle Impact Rugby Academy Player Spotlight.