The Eagle Journey for Pen Green Alum Tameilau
The Eagle Journey for Pen Green Alum Tameilau
Tameilau in action for Life West. Jay Coulter photo.
As the USA Men's 15s team gets ready to embark on a new era in the Americas Rugby Championship, it's worth taking a look at the new faces.
Several of the new caps and players with one or two caps are those who many expected to be there soon enough, but it's likely that few would have predicted that the starting No. 8 would have been David Tameilau.
That's not to say he doesn't deserve it, but more that maybe he was lost in the milieu of American rugby. The 26-year-old former Peninsula Green U19 player, who suited up for the High School All Americans, is actually the perfect profile of the new generation of USA players.
Tameilau's father is Moses Similai, who played internationally and was considered a superb talent in his day. Similai coaches at Peninsula Green still, and was a huge influence on Taeilau. 
Six years ago - Tameilau fights through traffic for Peninsula Green against San Mateo.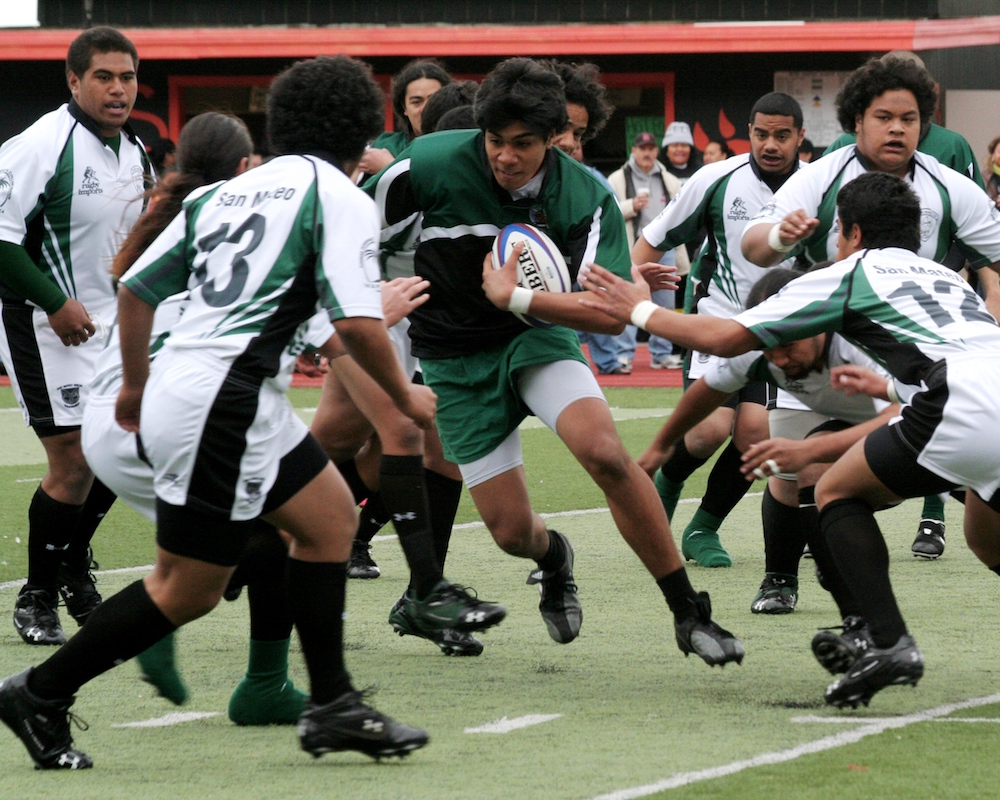 At Peninsula Green, young Tameilau played No. 8, lock, flanker, and center - wherever he was needed. He was a Northern California all-star and age-grade national team player, playing in the 2007 U19 World Cup and 2008 Junior World Championships. While several of his teammates went on to be capped relatively quickly - Zack Test in 7s (another Peninsula Green alum), Scott LaValla, Cam Dolan, and Taylor Mokate - Tameilau went to San Francisco City College to play football and then on LDS Mission. After his Mission he played football at West Texas A&M.
So it was only last year that Tameilau was seriously back in rugby. Football and religious mission delayed what could have been an Eagle callup by four or five years. 
But now it's here. Tameilau has been playing for the SFGG men's club, and was quickly tabbed by the coaches there and USA Rugby for a scholarship to train at the Taranaki Rugby Academy. This was a case of American rugby minds seeing a talent and an opportunity and acting on it. And the dividends have paid off quickly.
At 6-5, 270 pounds, he is surprisingly light on his feet, but powerful in contact and a ferocious tackler. He, therefore, puts one in mind of another rugby-football-rugby nomad from SFGG - Toulon star Samu Manoa.
Now with Life West, Tameilau has an opportunity to be a breakout star. He might have made a few detours along the way, but he's an Eagle now.