Chesapeake Heads to Final Weekends
Chesapeake Heads to Final Weekends
Mount Saint Mary's needed to get by Towson, and did, just. Colleen McCloskey photo.
As expected, it's all down to the final weekends in the Chesapeake Conference.
Mount Saint Mary's had to really work for it to get by Towson 22-19 Saturday and stay with only one loss at 6-1. But MSM failed to earn that crucial bonus point, and so is now behind James Madison 31 points to 30. That's because JMU rolled over Virginia 97-0 thanks to four tries from Chris Marcelin and three tries from Ryan Maguire. Matt Harrison scored 30 points all by his lonesome with two tries and ten conversions. Needless to say, JMU got the bonus point for scoring four tries.
Photos by Colleen McCloskey. Top to bottom, JMU, Virginia Tech, Towson all in the hunt. Bottom photo, same goes for UMW. Photo courtesy UMW Rugby.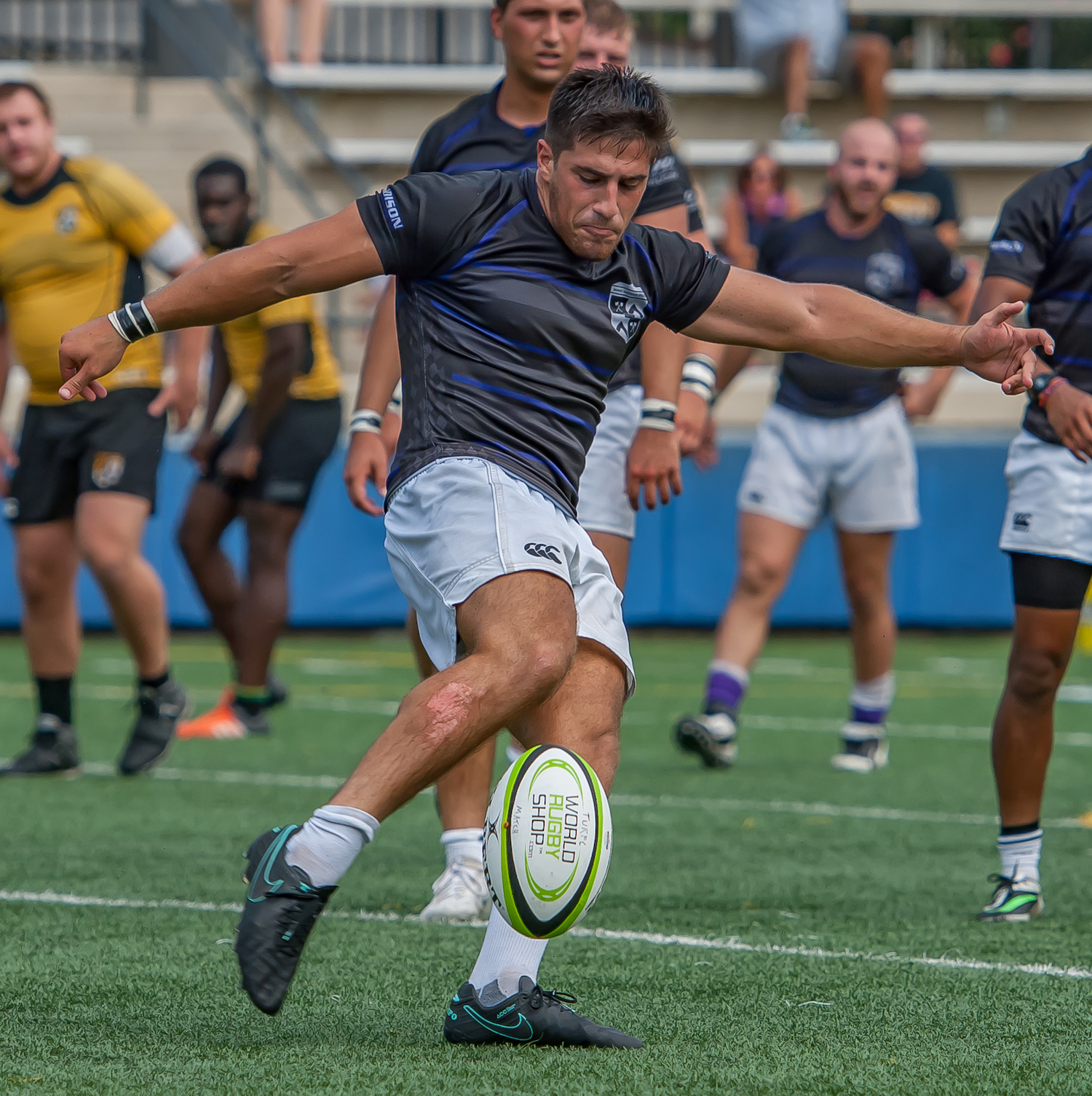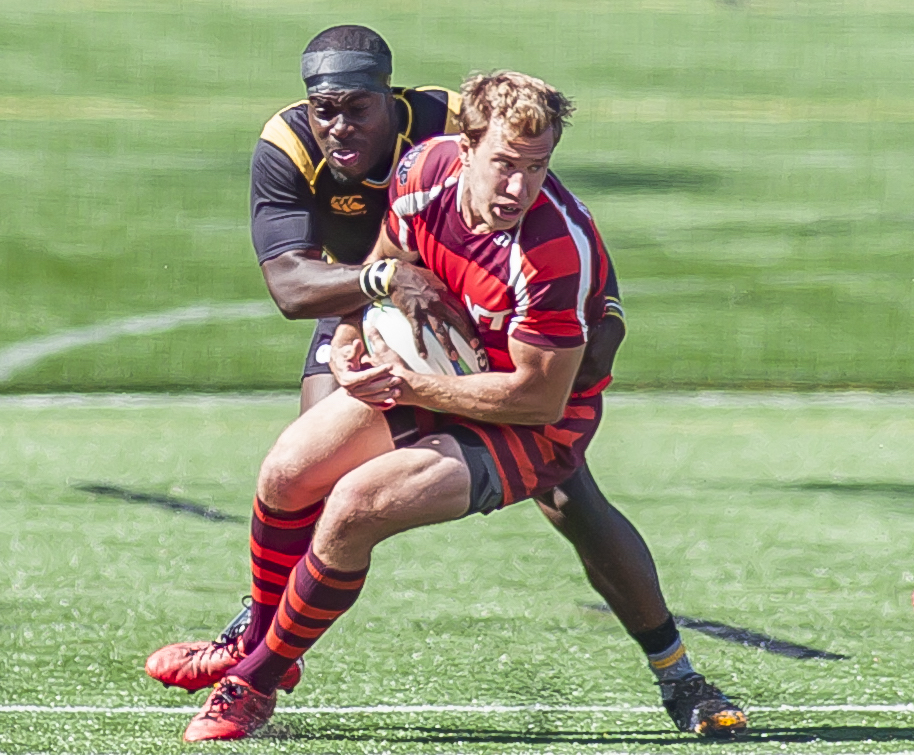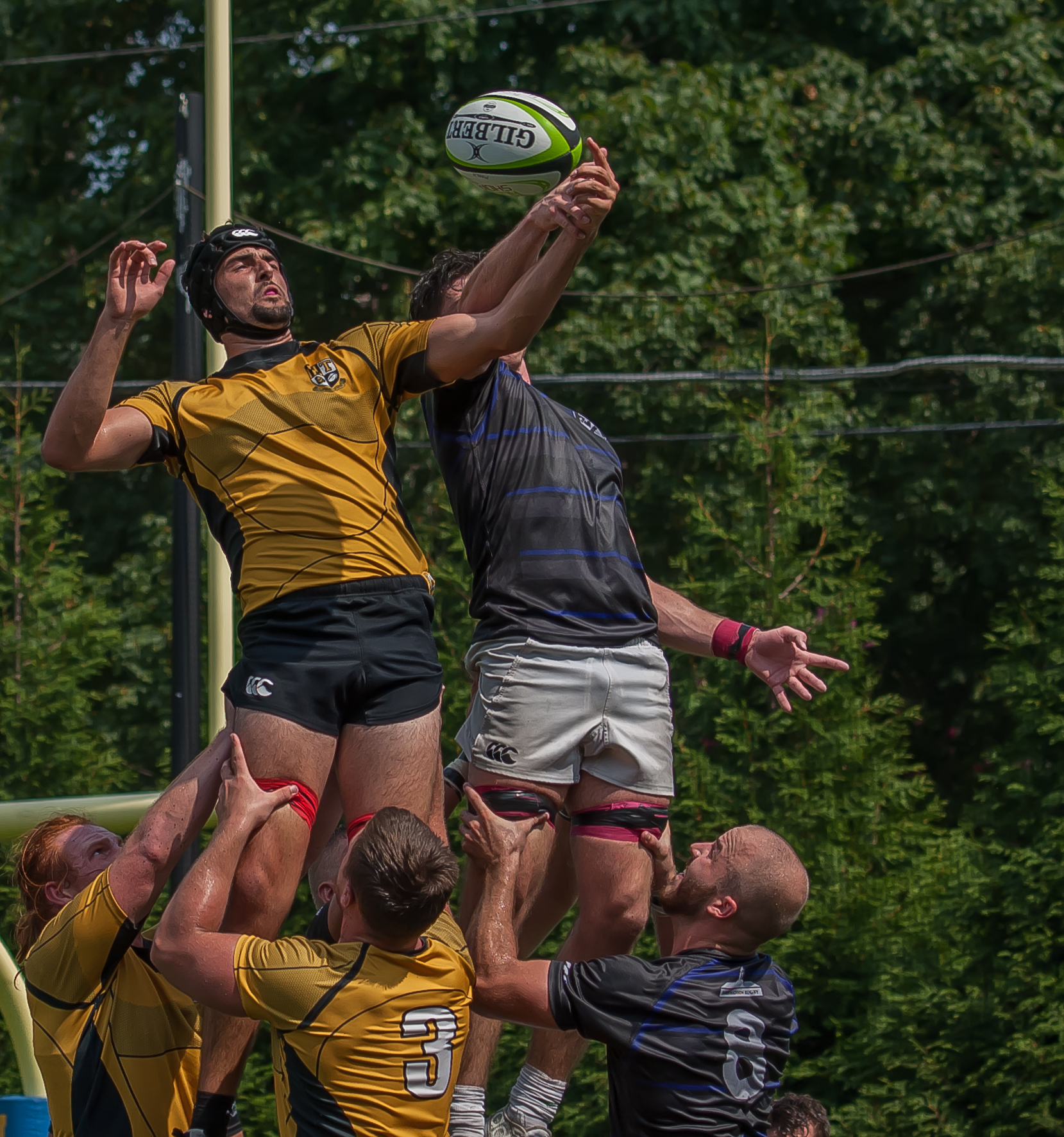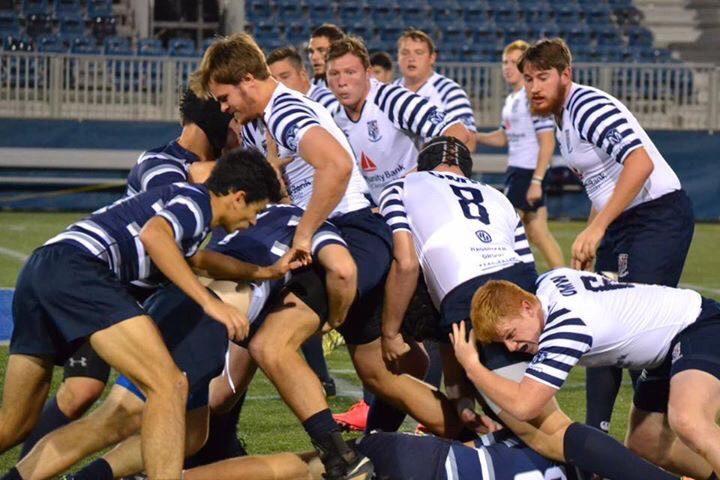 Virginia Tech also kept pace with a 48-29 win over Salisbury, while Mary Washington edged Georgetown 33-30 to go 4-2 - UMW had to come back from a 22-5 deficit with tries from Terrence McPhillips, No. 8 Andrew LaMarca, and hooker Fernando Meersohn leading the charge. 
"Georgetown has a lot of talented kids, they tackled hard and we were lucky to escape here with the win," said UMW Director of Rugby Tim Brown. "We are not good enough to start so slow and it was just an emotional roller coaster to claw back from 18 points down with about 25 minutes left.  Our games with Georgetown are always tight, it does not matter what the team's records are or where we play. Both these teams are young and will keep getting better."
So now we have this new DIAA conference finishing up what has been a wildly successful season. On Saturday, James Madison plays Virginia Tech for 1st in the conference. That will be JMU's final game of the regular season. Virginia Tech has another game after that, against Mary Washington. Mount Saint Mary's finishes up this coming Saturday against Virginia.
What will likely happen is that MSM will beat Virginia, and finish 7-1 with 35. If JMU beats Virginia Tech with a bonus point, then it's JMU 1st and MSM 2nd. However, should Virginia Tech beat JMU, the Hokies could get 2nd if they also beat Mary Washington. A Va Tech win Saturday would likely clinch 1st for Mount Saint Mary's.
On the outside looking in are Towson and Mary Washington. UMW takes on Maryland and Virginia Tech. Two wins would put them at 6-2, but with insufficient bonus points (barring a big surprise) to break the top two. Towson really needed that game against the Mount. Had they won that game, they'd be 4-2 and still mathematically able to make the top two. 
So why the top two? Well while it's not been officially announced, the expectation is that the Chesapeake, given its high quality of play and competitiveness, will get two seeds to the national playoff starting November 19. So top two means a lot.
Notes: Spare a thought for Maryland, which is 1-5 but has a points difference of only -16. How does that happen? When you lose four games by less than a try. A little bit of luck and the Terps could have been 5-1 and in the top four with two games to go. One of the big successes of the Chesapeake has been the Futures Cup B-side competition. Teams have done a very good job of putting a 2nd side on the field. Everyone agrees that this is how you keep young players engaged and working hard - give them games, and give them something to play for. James Madison leads the Futures Cup with a 6-0-1 record, with Towson 2nd at 5-1-1. Towson is very nicely positioned to do well in this conference next year.
See full DI fall standings here: DI Standings Fall 2016