Atavus and the Tip Of The Spear
Atavus and the Tip Of The Spear
By Austin Willis
While the NFL sees their youth participation decline due to the pressing concussion issue, rugby has quickly become the fastest growing sport in the United States increasing by 81% between 2008-2013 (Sports & Fitness Industry). 
The NFL shells out billions of dollars in concussion settlements and research, while Waisale Serevi and the data-driven athletic performance improvement company Atavus are the tip of the spear innovating these two contact sports in the United States.
The phone rings off the hook. NFL agent after agent trying to scoop up a dual-sport athlete coming off a Pac-12 Conference Championship, and a College Football playoff birth. He lets the phone keep ringing.
  Psalm Wooching will not be following his Washington University Huskies defensive teammates to packed NFL stadiums with cheerleaders, signing bonuses, and 8 lbs of padding. Instead he will pursue rugby and a career with the USA National Team. Wooching credits the "Michael Jordan" of rugby, Waisale Serevi, for guiding his vision to be a rugby player and sees Atavus as the future of rugby and football in the United States. 
Wooching: "Serevi and that whole Atavus team in Seattle really know what they're doing...numerous ex-eagles, stacked with guys that have been around rugby all their lives. They are the tip of the spear when you talk about growing the game at the grassroots level and putting the game in the kid's minds. Giving kids rugby as another option is the reason rugby is on the verge of explosion in the United States."
Wooching grew up playing rugby in his native Kailua Kona, Hawaii with a variety of cultures and styles. "We had Fijians, Tongans, Samoans; that variety of islanders each played the game a bit different. It was great to learn from before eventually coming over to Washington," said Wooching. Wooching saw football as his path to a fully paid college experience and decided on the University of Washington, where he would begin his football career as a fullback. While Wooching battled for a starting job, rugby went to the wayside. As a "redshirt" player his freshman year he would practice with the football team but not play on Saturdays The redshirt allowed Wooching an extra year of eligibility. In year two he cracked the starting lineup as a fullback and helped the team to an 9-6 record and bowl game victory. 
Wooching then decided to change positions telling Coach Chris Petersen, "Coach, I'm a rugby player at heart and defense is where I belong," Petersen agreed. Wooching would become a starting outside linebacker on a talented Huskie defense simultaneously returning to his native sport, rugby. Now as an experienced veteran playing with the University's club rugby team.
This is where Waisale Serevi and Atavus came in. 
"Some of the Atavus guys would come out to our rugby practices teaching drill after drill that we'd never seen before. Growing our team's rugby IQ," Wooching said. "The club team had some experience but with so many new guys out there it was Atavus that structured us."
Atavus is based out of Seattle Washington and began as a development program for rugby but quickly saw that their impact could reach America's first love, football. 
"Atavus partnered with the U-Dub (Washington) football program and brought 'the rugby tackle' to our practices...Of course being the rugby player I was the demonstrator or the demonstration," Wooching laughed. "They taught us drills that put us in uncomfortable situations and had us diagnose and execute the tackle efficiently, dropping our hips and shoulders low and punching with our shoulder. Drills we've never even thought about, taking our head out of it and basically reprogramming ourselves from the ground up."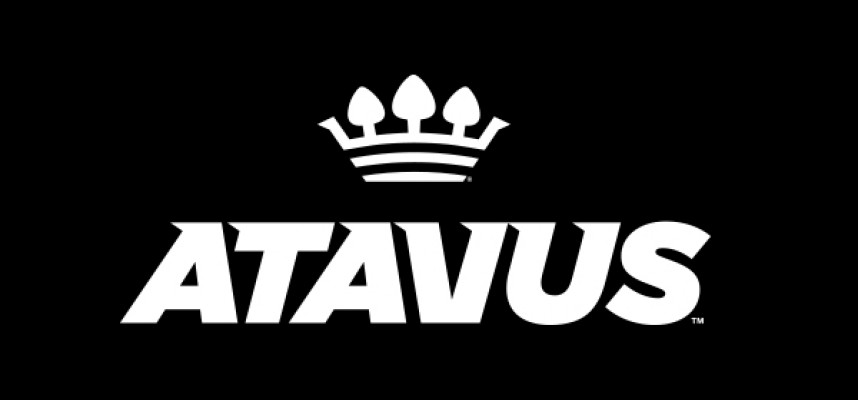 With NFL talent scattered across the Washington defense, and now Atavus as a partner the team record improved from 8-6 to undefeated Pac-12 Conference Champions. The Huskies would be touted as the fourth-ranked team in the nation, giving the team a shot at #1 Alabama in the College Football playoff. The media days and national coverage no doubt played a part in increasing Wooching's NFL attention. Wooching would also take Washington Rugby all the way to the Varsity Cup final where they would be crowned champions over Utah Valley University. 
Since Wooching left Washington he has represented the United States in multiple international tournaments. In June of 2017 Wooching played for the Harlequins, an english professional team, in the World Club 10s tournament in the African nation of Mauritius. He has since spoken with pro-teams in the French Top 14 league, weighing the professional route. In January of 2018 Wooching was named to the USA Eagle roster and is currently training in Chula Vista as the team begins the American Rugby Championship against teams like Argentina, Canada, Brazil, Chile, and Uruguay. The Eagles look to defend their 2017 ARC Championship and are off to a hot start with a close victory over Argentina XV.
With Atavus at the forefront of rugby's development in America it is no wonder players like Psalm Wooching are pursuing rugby over other sports. Atavus is partnered with the USA Rugby Academy, giving players across the United States a chance to see what the National team environment is like while simultaneously exposing players to USA coaches. Serevi leads this charge, "At ATAVUS, we embrace our role as stewards and champions of American Rugby and we firmly believe that our sport builds not just great players, but remarkable people."
Since Washington, Atavus is now partnered with four college programs: Nebraska, Ohio State, Michigan State, Rutgers. Atavus also partnered with the Seattle Seahawks and Coach Pete Carroll prior to the Seahawks 2015-16 SuperBowl season where the Seahawks beat the Broncos 43-8, missing only two tackles.