Aspetuck Makes A Statement In Connecticut
Aspetuck Makes A Statement In Connecticut
The last two weeks have produced two wins and three losses for the Aspetuck Valley Rugby Club in Connecticut, but don't be fooled, that 2-3 record now has the team on the rankings radar.
Consider that the first loss was 38-31 to longtime poet Greenwich. Then Aspetuck beat Myers Park (NC) and West End (VA), not pushovers at all, in the Gonzaga Rugby Classic before losing 41-10 to Gonzaga in the semis.
Peter Stack photo.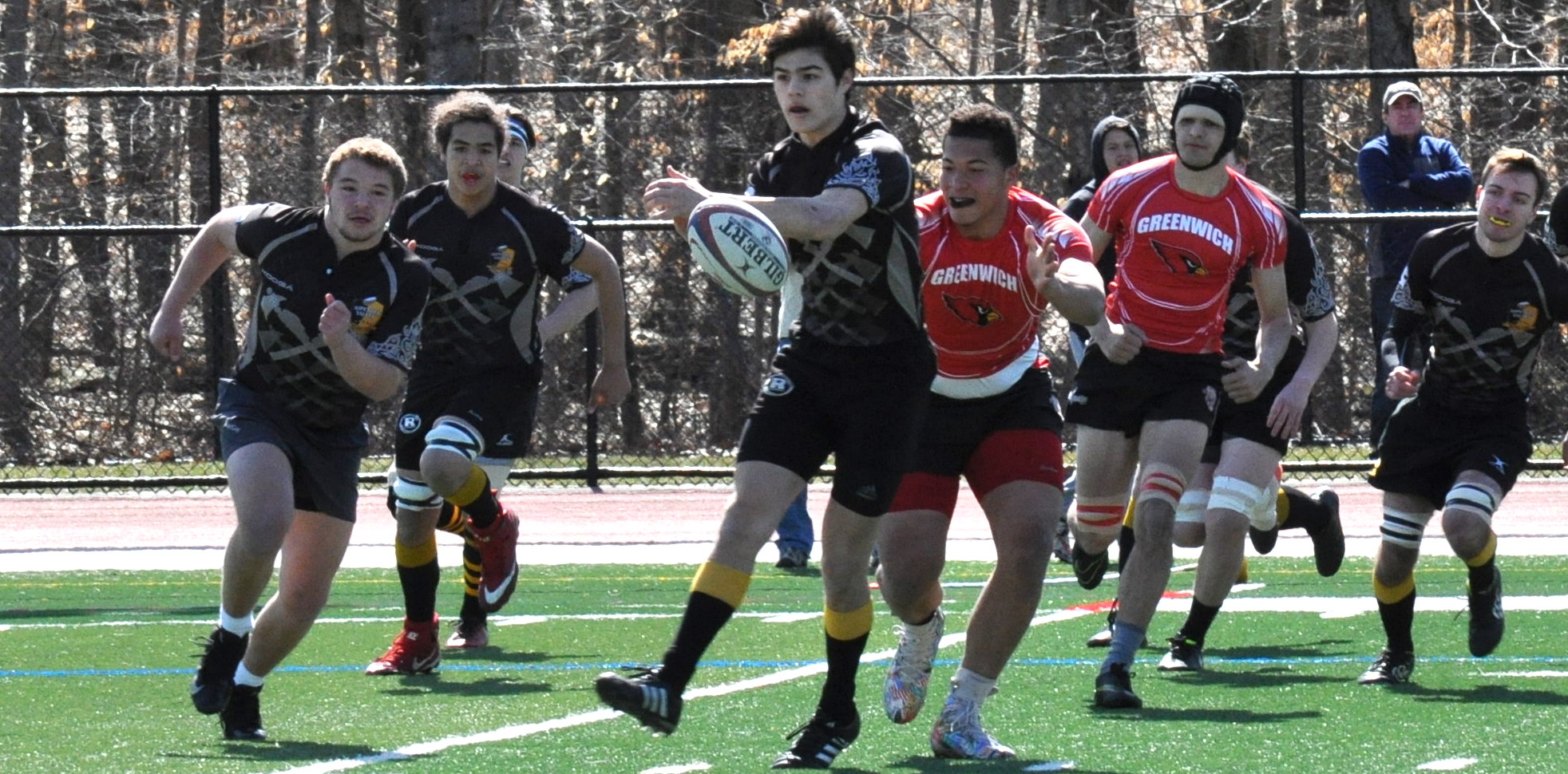 A scoreline of 41-10 against Gonzaga is not anything to be embarrassed about. And then the tournament finished off with another meeting with Greenwich, which ended in a tie, and Greenwich won on penalty kicks. So, really, it was 2-2-1. Either way, Aspetuck made a name for itself this week, and in fact is now in the Boys HS Rugby National Championships after West End had to pull out.
"We started six years ago with a youth program and built a high school program out of that;  a lot of these kids have grown up playing rugby together," said Head Coach Ray Weiner. "We've just grown with them."
The Aspetuck team currently playing so well is almost all juniors in its varsity 15, with three seniors starting. So next year promises to be solid, and the classes coming on should give the team some staying power.
"We have 62 players in the high school program right now," said Weiner.
Richard Hill Photo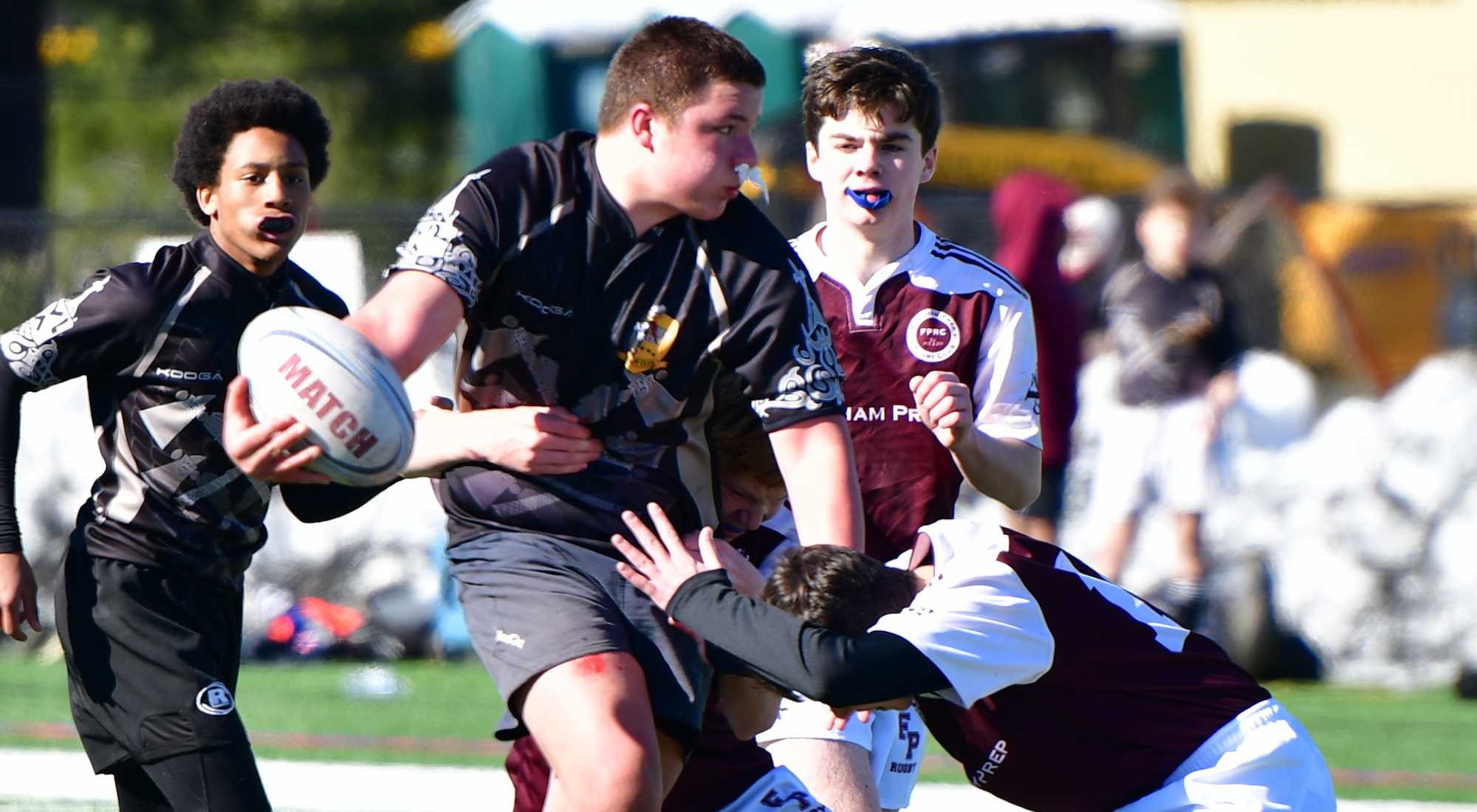 The way rugby works in Connecticut is that a club cannot draw from a town that has a single-school team. So with Greenwich, Staples, and others having varsity teams, Aspetuck draws from smaller towns in the western part of the state. 
It works. Aspetuck won Connecticut's D2 last year, and this year, along with the close losses to Greenwich, has beaten Simsbury and Fairfield Prep.
"We played as much as we could in D2, and we wanted the challenge of moving up," said Weiner. "Now we're going to nationals and people think we're out of our minds to do that, but we want the challenge."
Weiner's son, Raymond, is a talented prop who will tour Ireland with EIRA, but has been playing No. 8 for Aspetuck because of his ability to cause havoc in the open field. Ryan Bahret is a superb flanker who gets to the breakdown quickly and fills in within the backline well, too. Mike Consiglio is a power prop and a tough tackle, while lock Jesse Hirtenstein has a nose for the try line. 
In the backs, Jacob Robb, center, has been with the program since the start. Patrick Stack at flyhalf and Luke Davies at scrumhalf have been two of the seniors who are crucial leaders. Both will be playing rugby in college.
All are with keeping an eye on.