Rivalry Time for Arizona, Arizona State
Rivalry Time for Arizona, Arizona State
Arizona State looks to build something against rivals Arizona. Robert Lange/Silver Fox Studios.
Everyone loves a rivalry, and this week there's a good one on tap as Arizona State and Arizona face off at ASU in PAC Rugby Conference action.
Arizona and Arizona State (back when ASU was called the Normal School of Arizona) have been playing sports against each other since the 19th Century, and they won't stop anytime soon. The Wildcats are coming off a rough loss to San Diego State where their talented offensive outfit was stymied by a very physical and aggressive Aztec defense.
Hiccups along the way, top Arizona struggled to get through SD State - Connie Hatfield, Pink Shorts Photo; bottom, UCLA upended ASU, Robert Lange, Silver Fox Studios.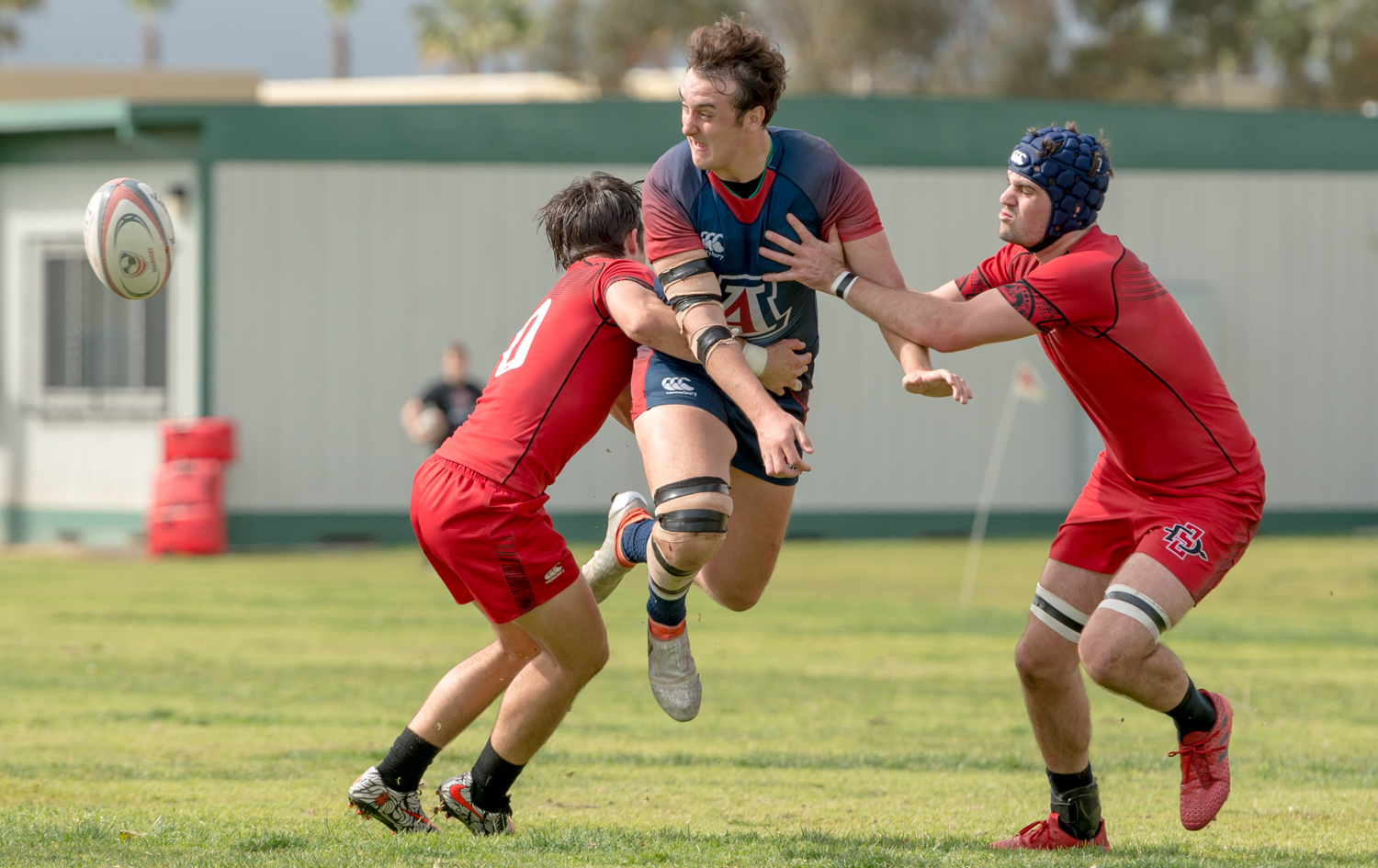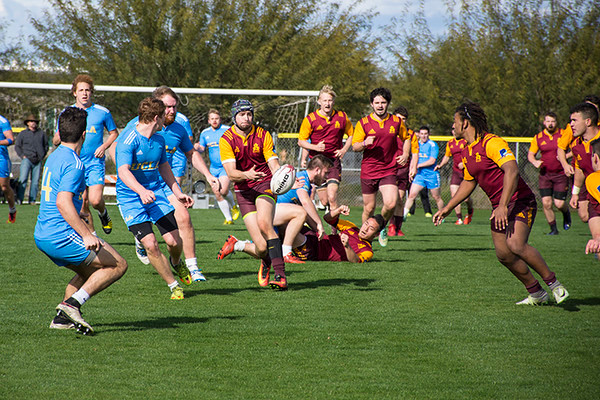 Head Coach Sean Duffy didn't exactly dismiss the loss, but he accepted it as a useful learning tool. It was a non-conference game, so the loss didn't matter quite so much (tell that to the rankings). His team did make some mistakes, and got a little frustrated, and the Wildcats gave up too much ball.
So now is the time to show they learned something, and Arizona State is sort of in a similar position.
"It's going to be a really good rugby game," said ASU Head Coach Gary Lane. "Arizona has more talent than they've had in some years. We're probably the underdog. But it's a crazy thing, I've had a better team than Arizona and still lost. This is a huge rivalry, and because the teams are so close, it does matter to both teams."
Lane is correct. The two teams are fairly close. Just look at their results against Cal, a 39-12 loss for Arizona, and a 44-16 loss for Arizona State. Both coaches said they were pleased with many aspects of their performances against Cal, and both say they're better now.
The game itself is played for the Dave Blank Trophy. Blank was a legendary rugby player for Arizona State and a fixture in the game in the state. In the conference, this is a crucial game for Arizona State, as the Sun Devils sit 0-2, having also lost to UCLA. Arizona beat the Bruins and sit 1-1, with the distinct hope that a good final run will put the Wildcats in 2nd in the PAC Rugby Conference, and thus give them a good shot at a DIA playoff position.
Also on the slate this weekend, UCLA (1-2 in conference) hosts USC. USC has been playing other teams' 2nd sides while the Trojans adjust to life in DIA. Stanford was expected to be doing the same thing, but they've only played the one PAC opponents (cancelling on visiting Arizona State) while they play their regular Pacific West schedule.