Some Tips On Buying RWC 7s Tickets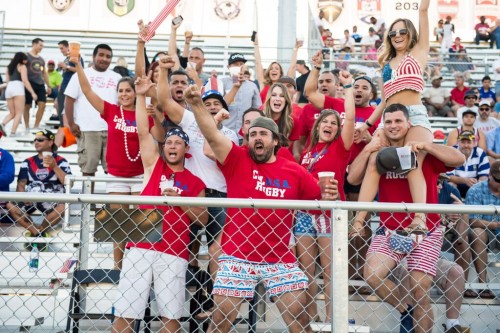 We at Goff Rugby Report got a little advice about buying tickets for the Rugby World Cup 7s at AT&T Park in San Francisco next summer, and we thought we'd pass it along.
The tickets are being sold by the San Francisco Giants, and as such they are priced based on a baseball layout. So ... some of the most expensive (and thus supposedly best) tickets are actually behind home plate, which would put you near the corner of the end zone for a rugby game.
Similarly, some of the other coveted seats, along the 1st base line are actually going to put you behind the dead ball line.
Tickets along the 3rd base line are good tickets, because they will put you along the sideline, around the 22-meter line.  So it can be that cheaper seats are better for viewing rugby.
(It also appears that right field and center field will be used as the warmup areas for teams about to play. That's kind of cool to see, but also useful in that there aren't a lot of seats along the outfield there.) Your best bet seems to be along the 3rd base line.
And, finally, the Giants organization is selling the tickets and handling customer service, and annecdotal evidence tells us they are very cooperative with changing tickets and helping you find the right tickets. You can contact them at 1-877-4SFGTIX or customerhelp@tickets.com [1]
For a map of the stadium with the rugby field layout, go here. [2]